Saturday December 3, 2005
Mousefest Day
Getting back to my room so early at the end of Friday got me a great nights sleep and I awoke well before dawn, fear not though no hours awake at WDW are wasted hours I decided to go postcard hunting in, now some of you are thinking "but there aren't any gift shops open at 6AM" and you're probably right (well perhaps everything pop is open since it's a food court too right?) , but the postcards I was looking for weren't in gift shops, I went around to some of the hotels, One area I hit were the hotels of the Downtown Disney area, only one of those DTD Village hotels had a card for me this year, which is about par since I think I only got one new card in 04 as well, this time it was the Hilton.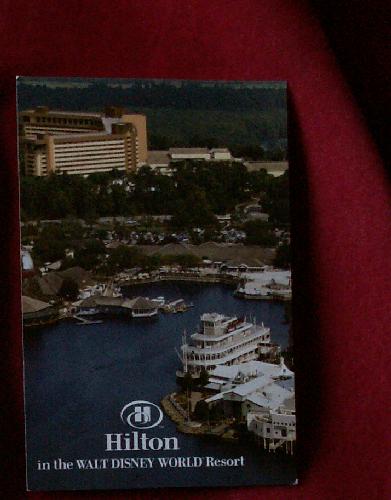 On the way back to the room I saw some hot air balloons off in the distance.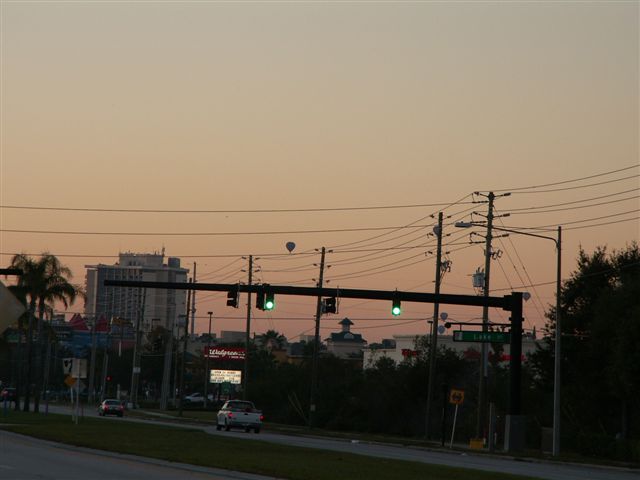 Later in the morning after getting back to the room and having breakfast with Carlene I went back to postcard hunting first up 525 stopping at cahracter outet (LBV factory outlets), then Character premire, then on to some stores in the Disney Village, the World of Disney and Disneys World of memories (Art of Disney) stores.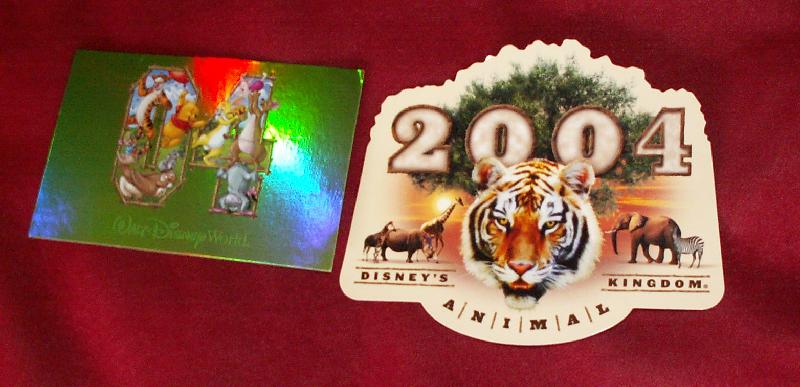 Above: the Charachter outlet store at Lake Buena Vista Factory stores seems to have items that Disney didn't want for it's own Character premire stores, either too far out of date, too damaged, or whatever, still I always seem to find interesting things there and you can't beat the prices.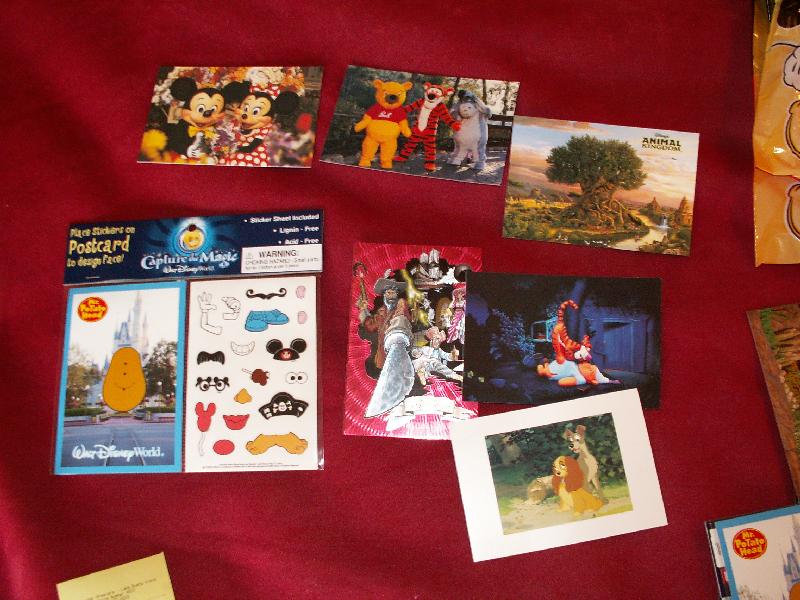 Above: the Charachter Premiere store at Orlando Premium outlets just off 535 on an access raod beside I-4 yeilded a few more good postcard buys.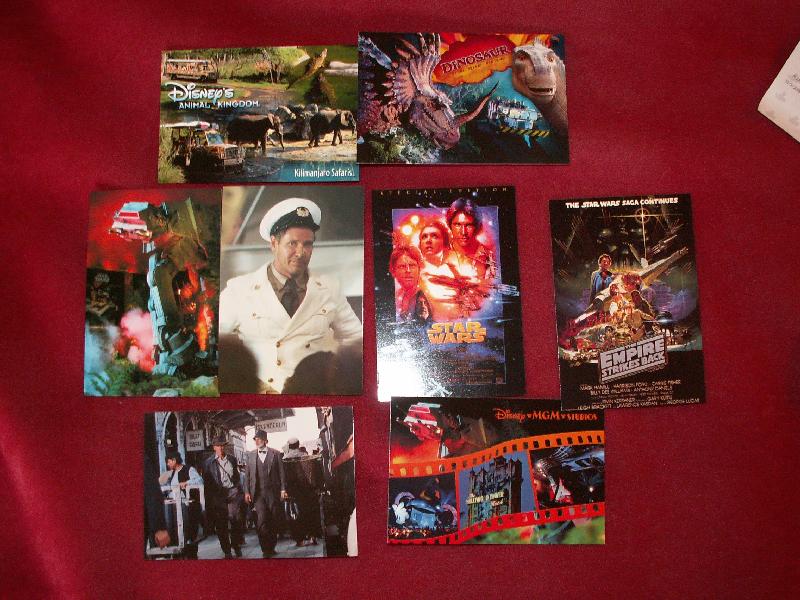 Above: The World of Disney store had few new cards this time, but that was ok because...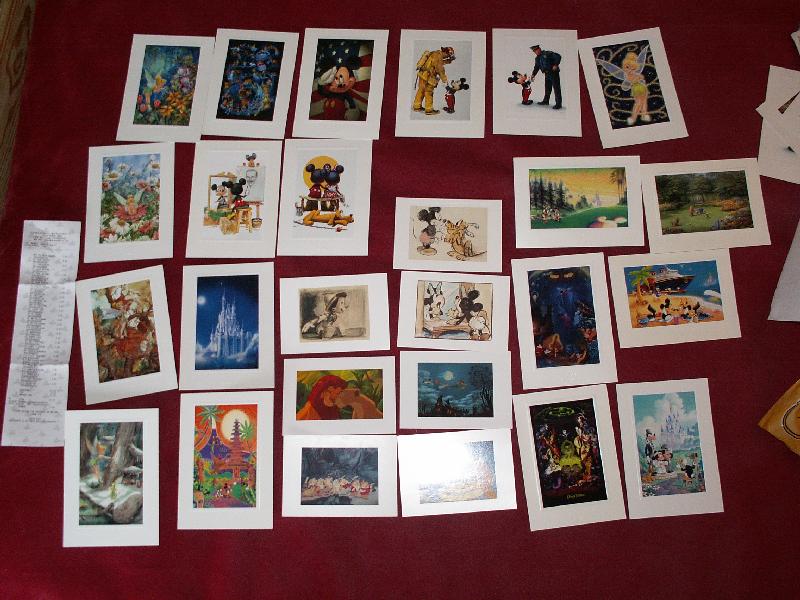 Above: ... I had a LOT of cards to buy at the Art of Disney Store this time, and these newer embossed border cards are a bit pricey at $3.00 each so this is where the majority of my souvenir budget went this trip.
By the time I got done with the postcard shopping it was time to head over to the Dolphin for Mousefest, so Carlene dropped me off. For some reason I didn't take any pictures here, I remember seeing the guys from WDW today with thier microphones and being curious about this podcasting thing which was new to me. I spent a lot of time behind the Table for AllEarsnet.com, I've written a few articles for the All Ears (email) newsletter, and so was quite pleased to get counted as part of the All Ears team.
After the Meet I went around the Hotel a bit and got some pictures...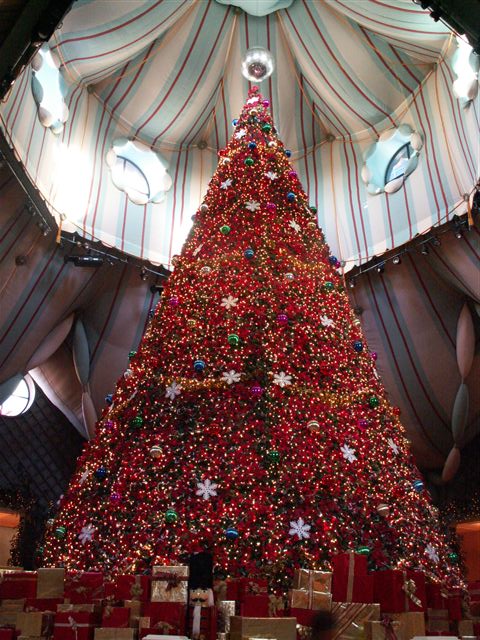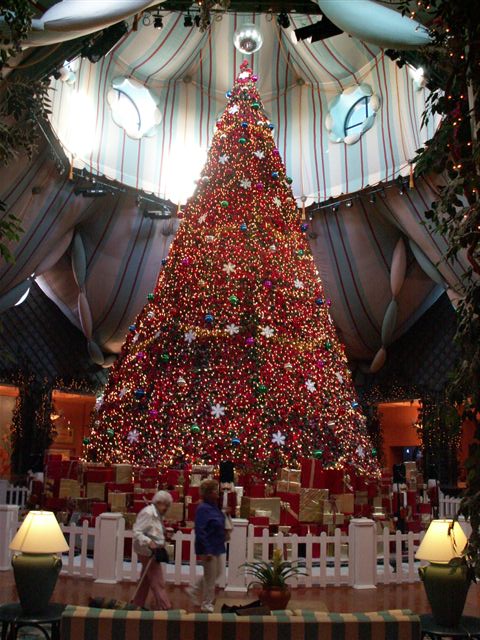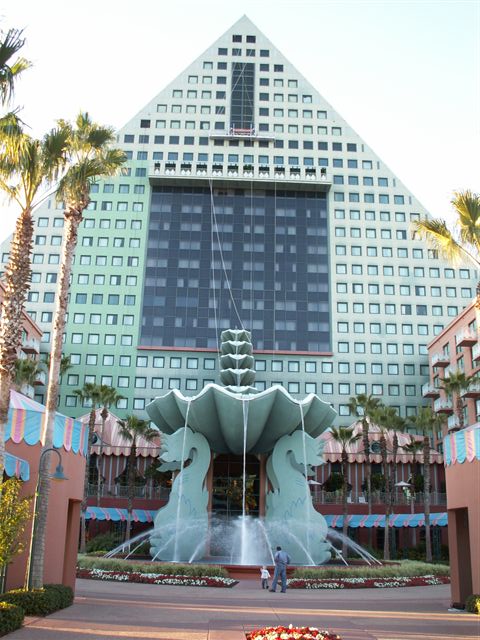 While headed over to the Dolphin I also got some video of the Fountain here (below)...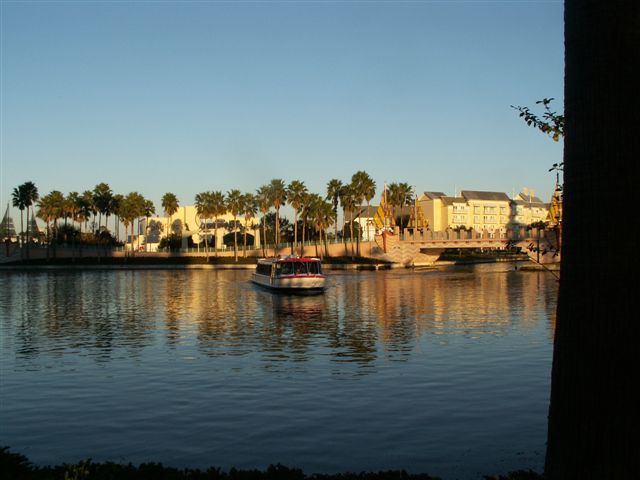 Above and Below: pictures of one of my favorite photo subjects a Friendship (in this case Friendship III)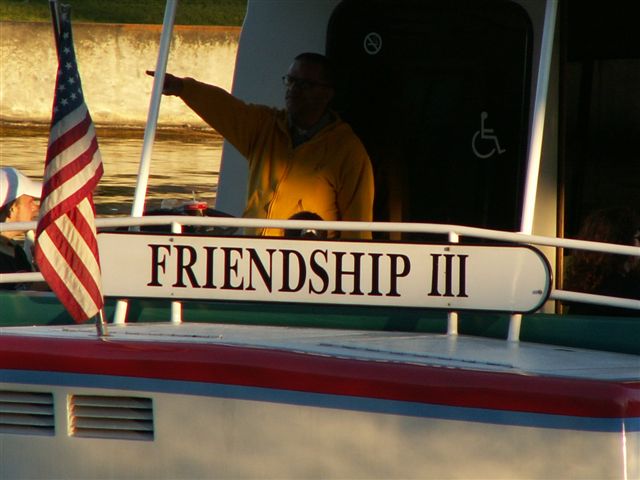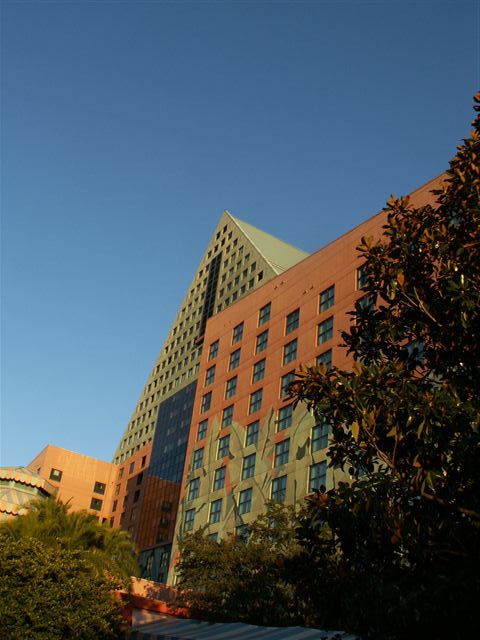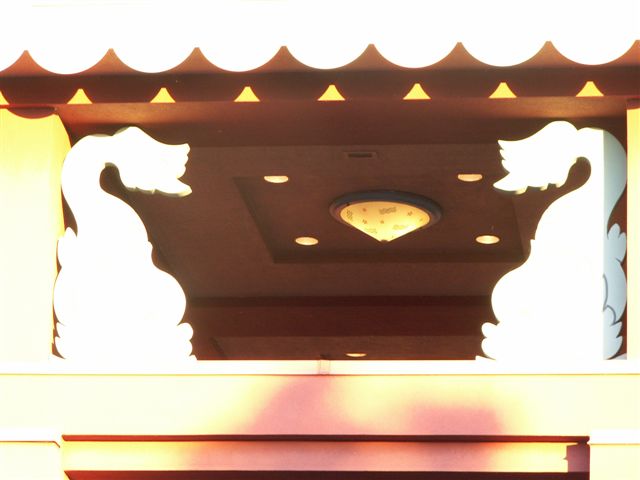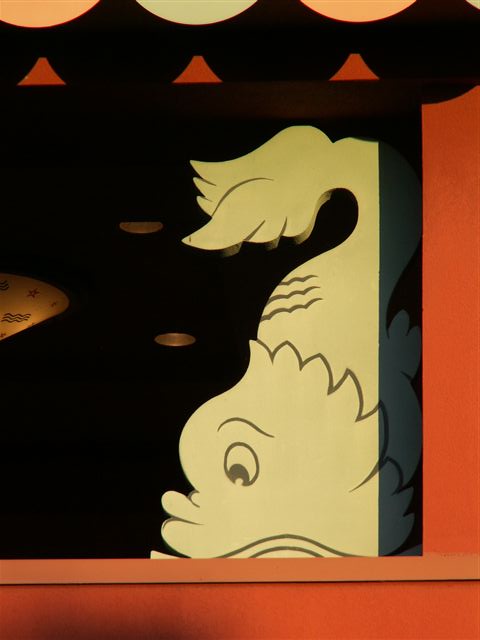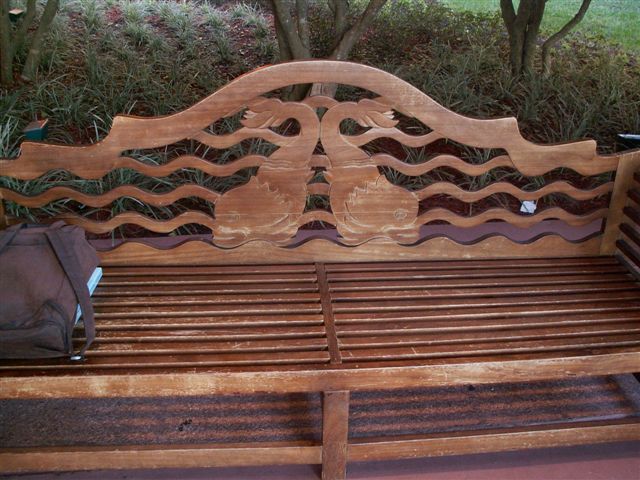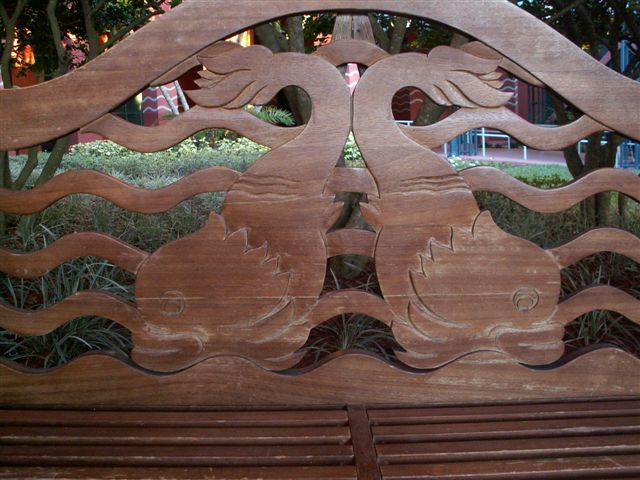 above and Below: just a few more pictures taken while waiting for Carlene to pick me up.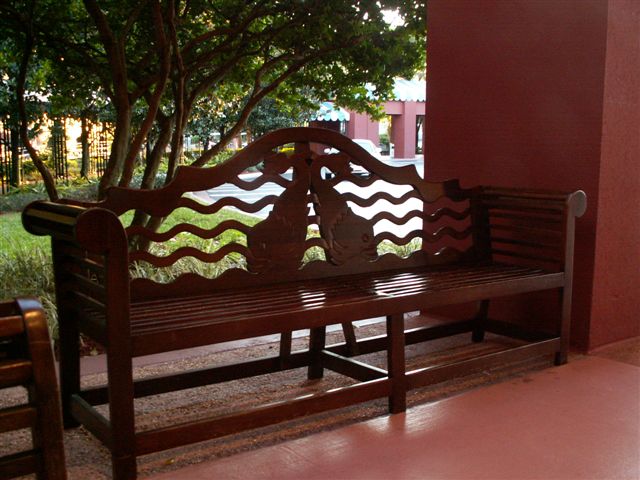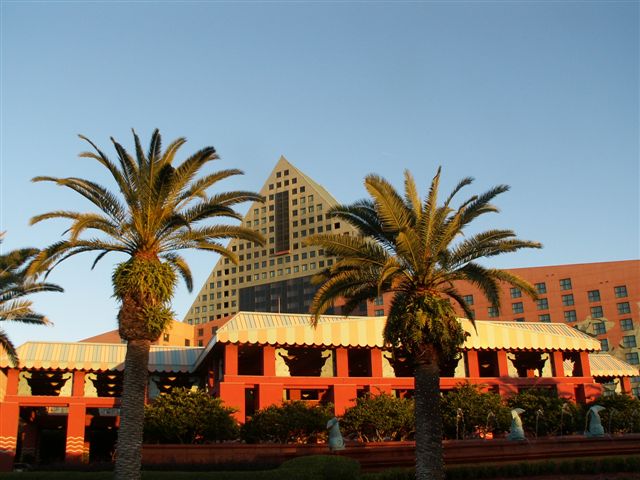 Next Page

E-mail the webmaster Brian Martsolf martsolf@mindspring.com

Trip Reports Index Page

Big Brian's Disney Page - Main index

last updated 29-Aug-2007 10:20 AM