Honeymoon - October 29, 2002- Epcot
Carlenes Photos - Roll 03
At the start of this page we'll take a step back in time to that smoke break, after the Behind the Seeds tour, heading out from there Carlene got some nice shots of monorail lime...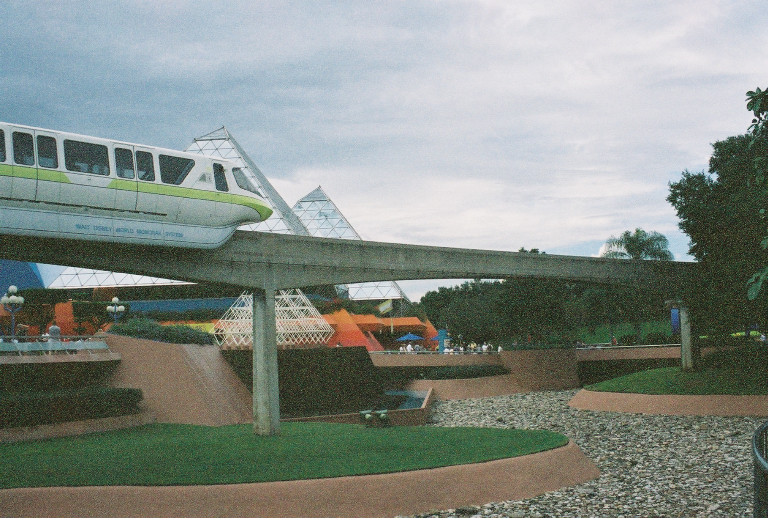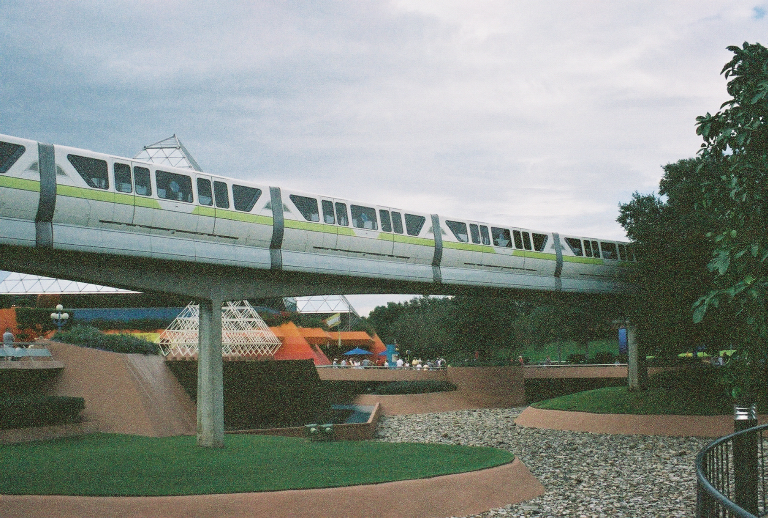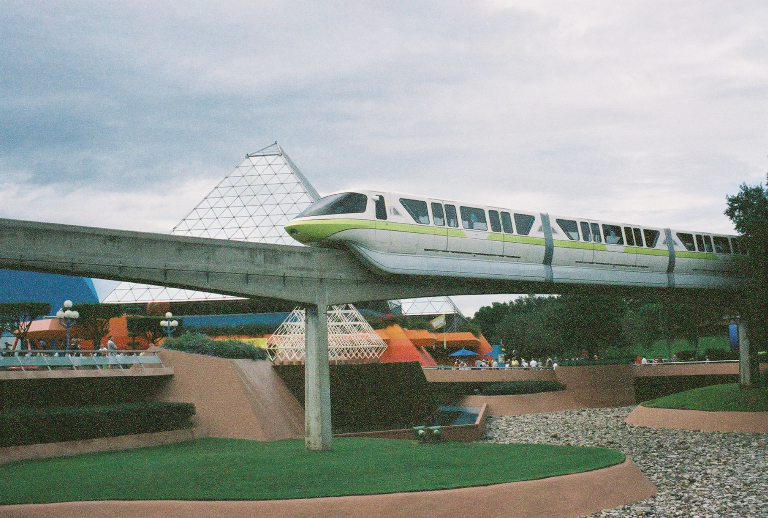 Oh Wait! those last three would make a good animated gif wouldn't they!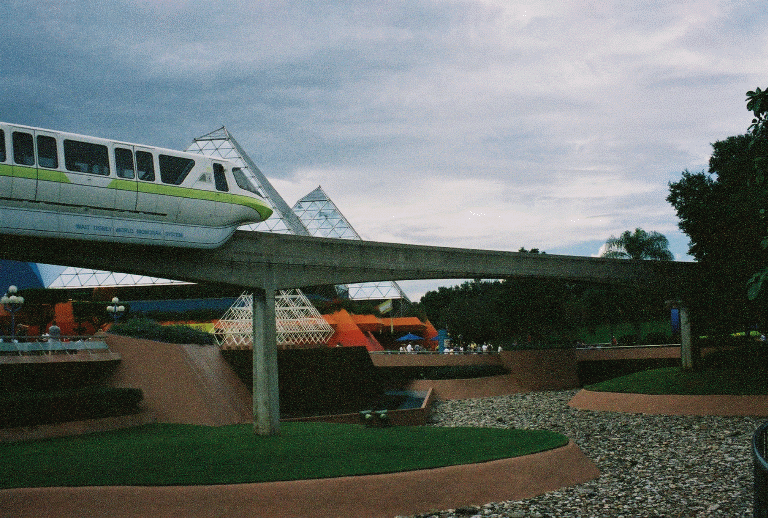 Below: Not a bad looking flower for a bloom at the end of October!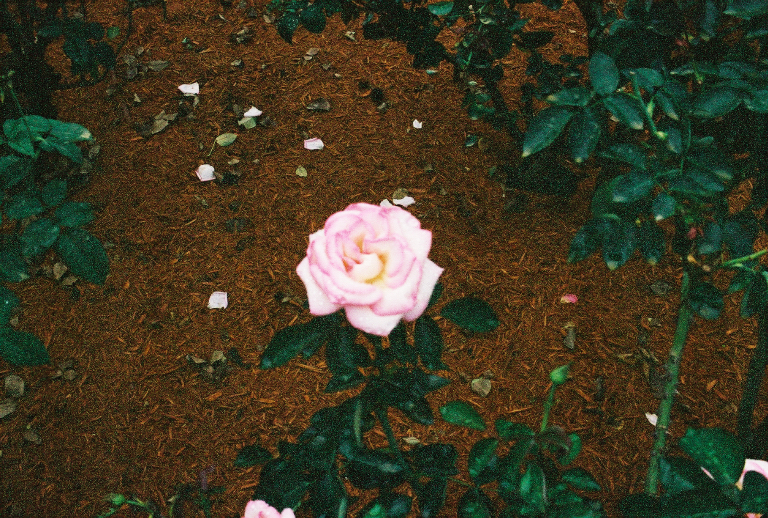 While Carlene took her smoke break in Japan she also took a few photos (above and Below)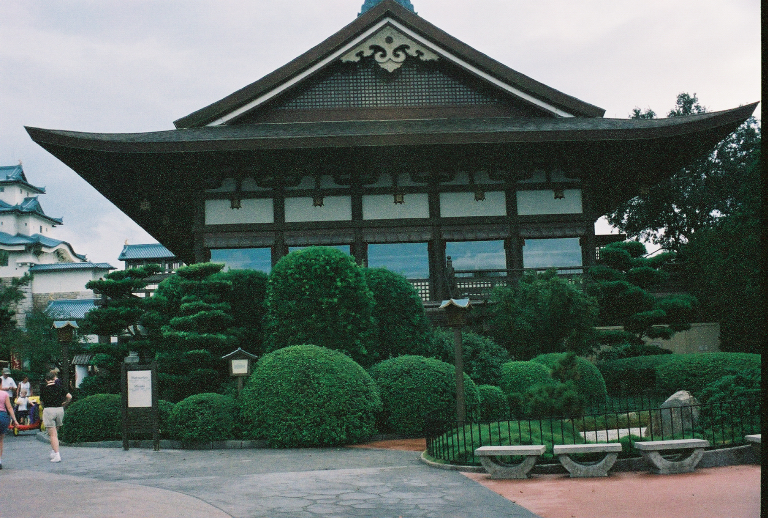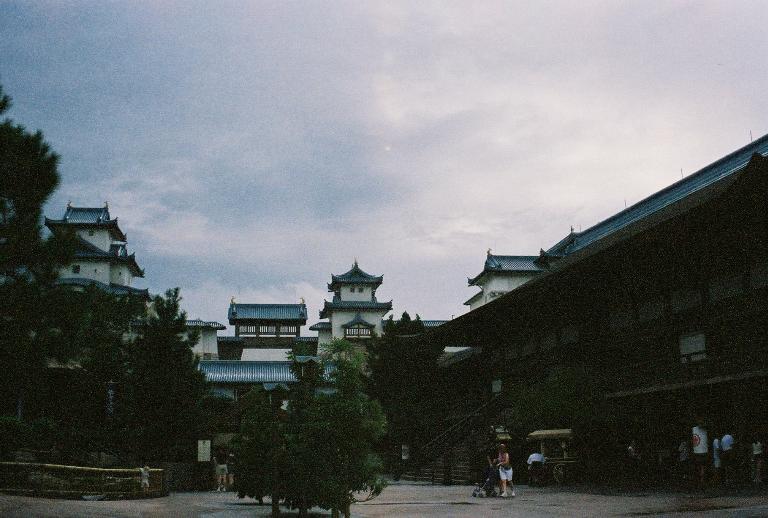 Carlene took quite a few pictures of the set of the Voices of Liberty and the set of American Vybe she took but all were quite dark, I guess you could say she had as much luck with the pictures of them as I did the audio of them.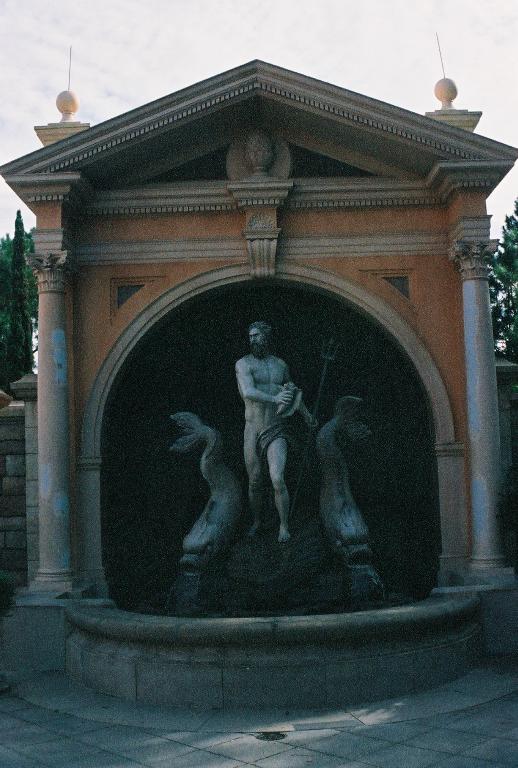 Above: The only picture Carlene took on her walk to Germany and Back. Below: Obviously this was NOT flash photography, though if the Voices of Liberty and Vybe shots had come out this one would have too.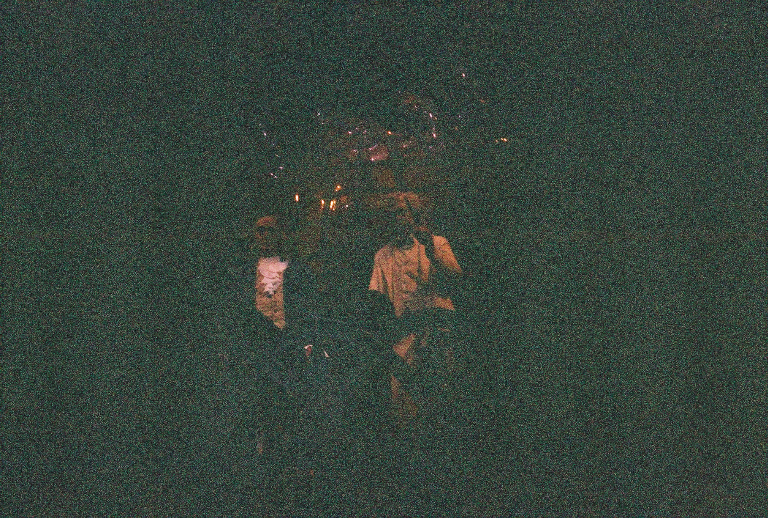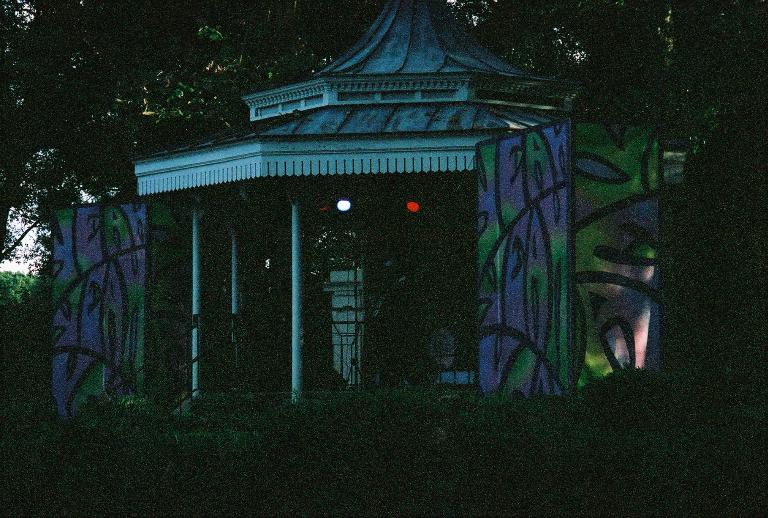 After the American Adventure we headed back to England to catch a set of the British Invasion, where I one again pulled out my "good mic" not realizing it wasn't functioning....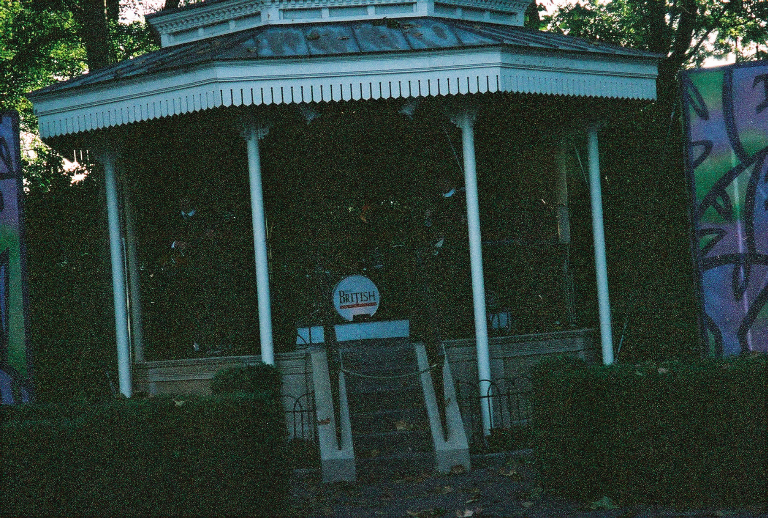 We stopped at the Imagination Institute on the way out front and caught Honey I Shrunk the Audience, and Journey into Your Imagination before viewing Spaceship Earth, and that was about all we did before Illuminations, we may have hit the Wonders of Life pavilion as well, but I know we didn't catch the Seas, Energy, or anything in Innoventions, Carlene still has quite a bit of Epcot left to visit, both in Future World and World Showcase, apparently we didn't bring any more film, since we have no more photos until the next day In fact I can't clearly recall if we saw Illuminations or where we saw it from, but I'm pretty sure we did, because I seem to remember that Carlene didn't get much out of it, she probably needs to see that again too. Of course it's possible that part of the reason she might not have gotten much out of it is just that it was a sort of long day, by the time we made our trip to Disneyland, in 2005, we followed a different pattern one with mid-day breaks as an important component, that may be something to remember for our next WDW trip together.



Big Brian's Disney Page - Main index

last updated 26-Oct-2006 06:27 PM