Honeymoon - October 31, 2002- Magic Kingdom
Brians Photos - Roll 05
Sound from this page is in an episode of BBDP's podcast
Episode 2006-10 right click and save target as---> on this link

SHOW NOTES Episode 10- The Magic Kingdom Steam Trains Tour - Part 1, and a "flood" of 2006 WDW postcards .
The next morning we arose bright and early, we had to in fact because we were scheduled to take the Magic Behind Our Steam Trains tour at the Magic Kingdom, since part of this tour occurs at the Engines roundhouse, and part of what you are seeing is how they prepare the engines for the day, the tour has to take place before they head out onto the line for the day, and yes this too has audio that will end up on a future episode of my podcast.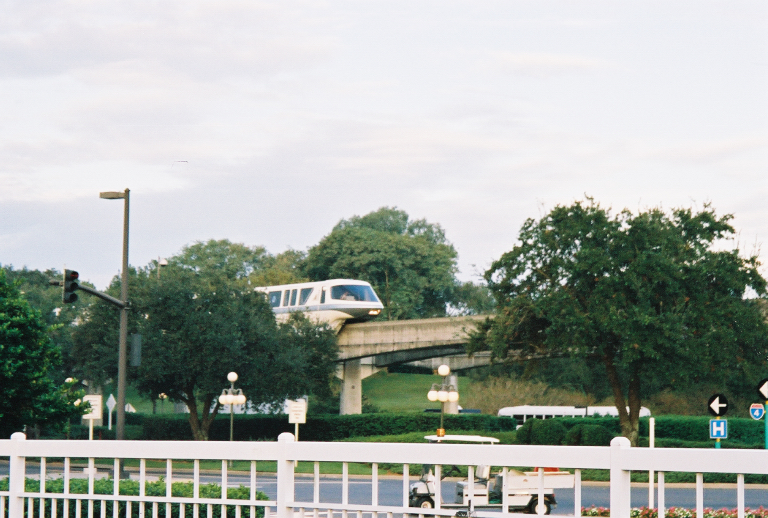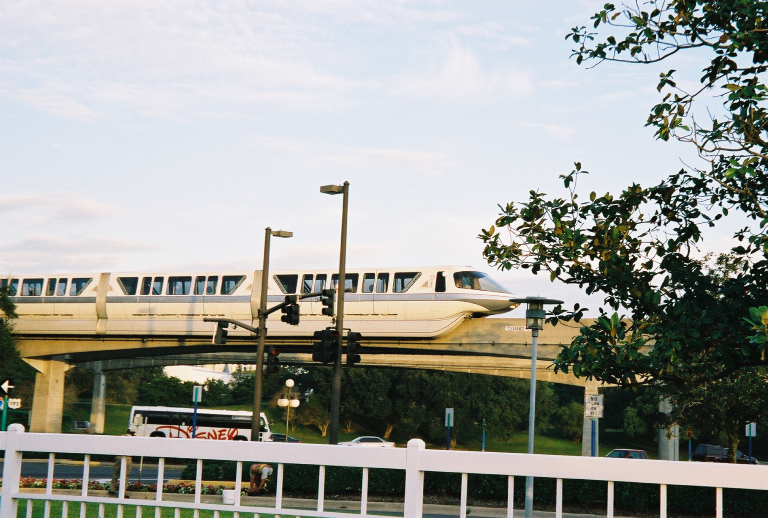 We parked at the Contemporary, not in any effort to avoid parking fees, but because this is what we were instructed to do for the tour, there we were issued a 3 hour parking pass. Perhaps the MK parking lot wasn't yet open, or perhaps it was, after all, as the pictures below show, the monorails were certainly coming on line. In past trips I had gotten good pictures of just about every monorail EXCEPT silver, in a matter of a few minutes after parking I had more than made up for that deficiency in my collection of Mark VI monorail pictures, in fact now since many of those other trip reports pictures aren't yet up on my site Silver has a leg up on most other models in the "pictures on the site" department.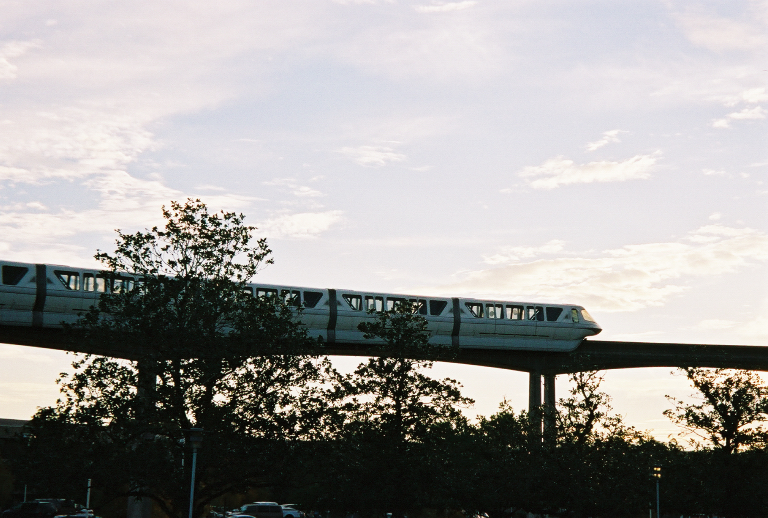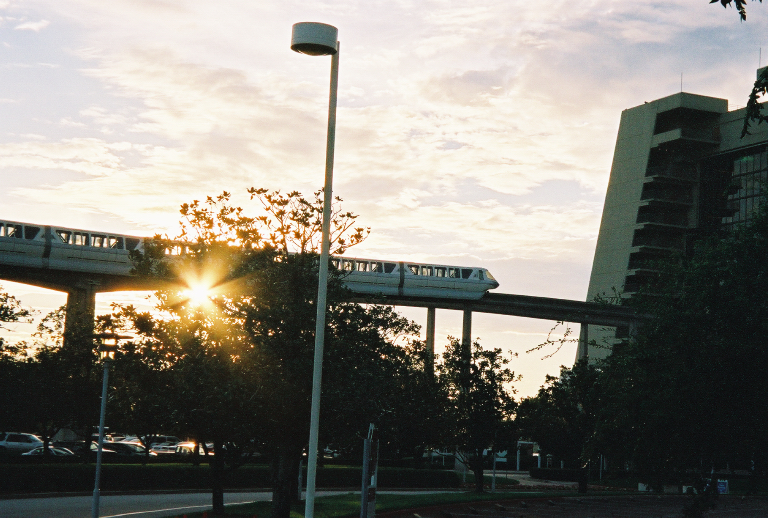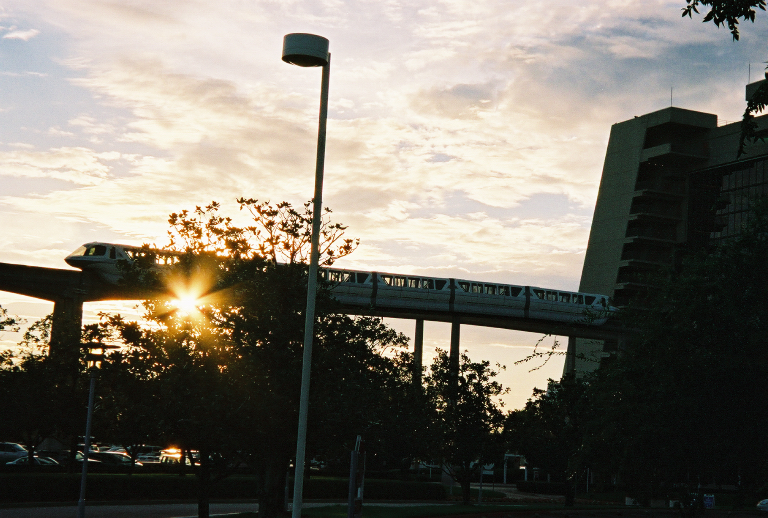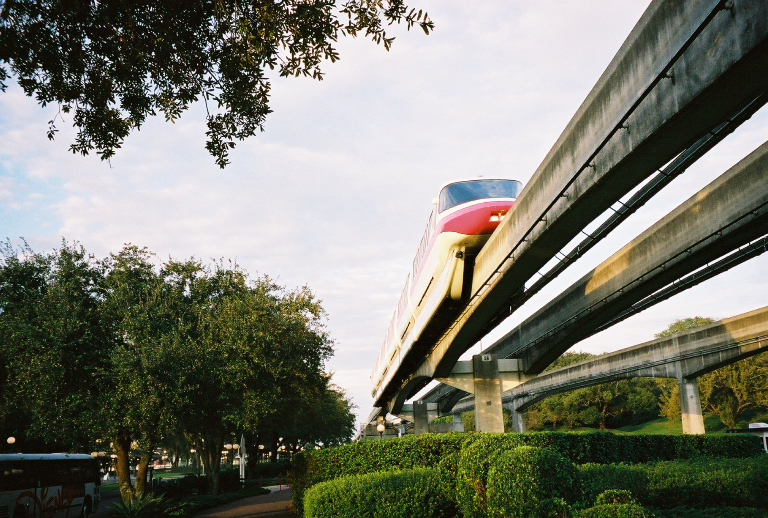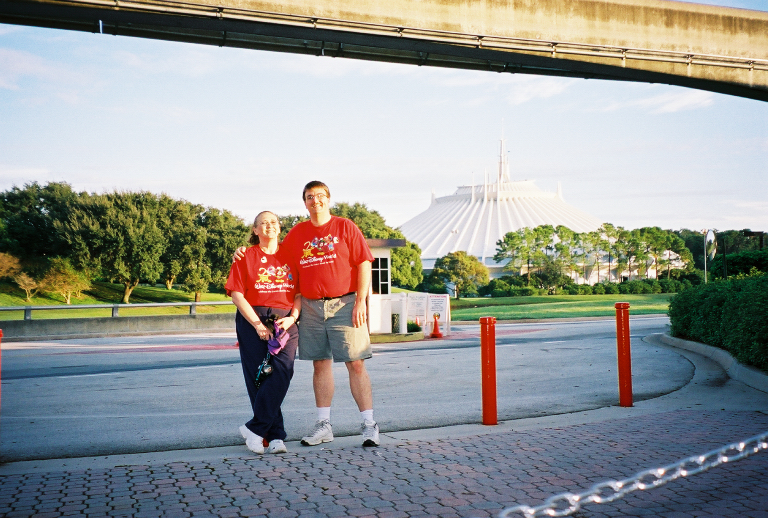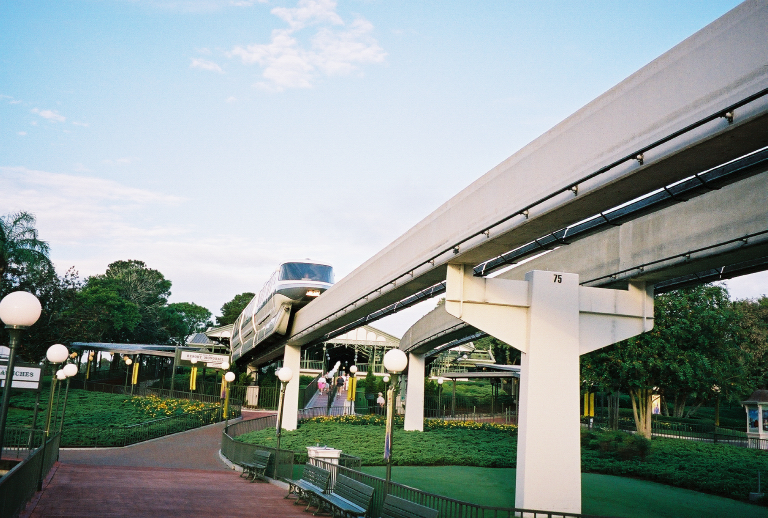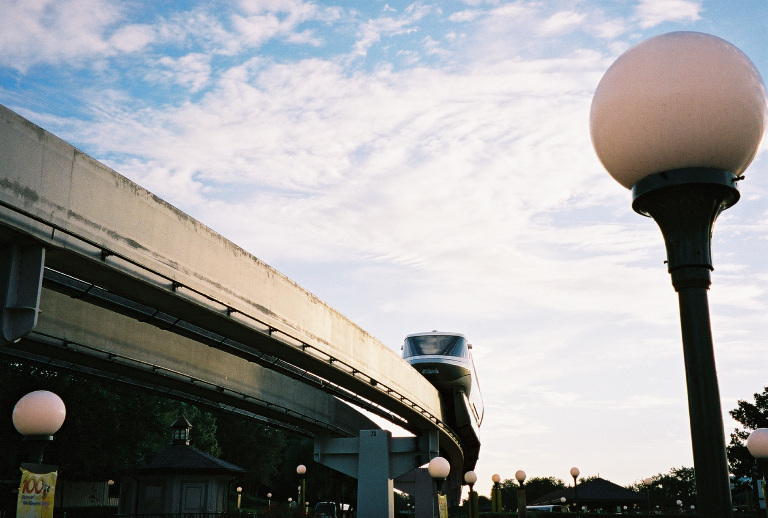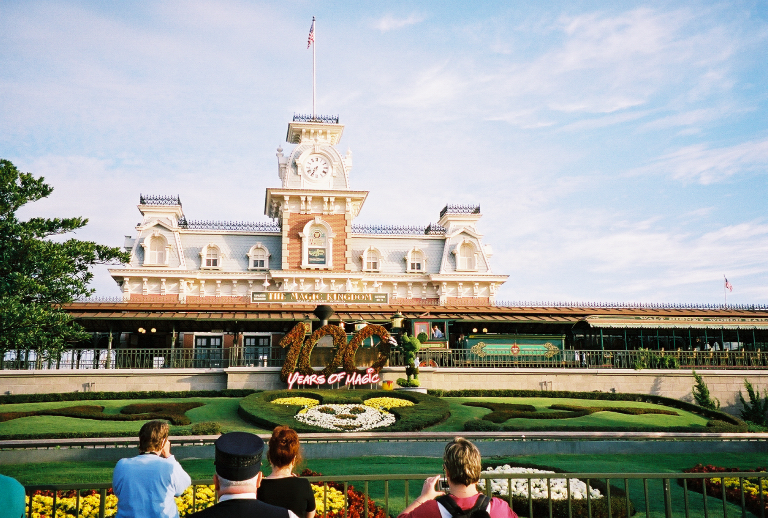 Above and Below: Our Tour guide and conductor Jack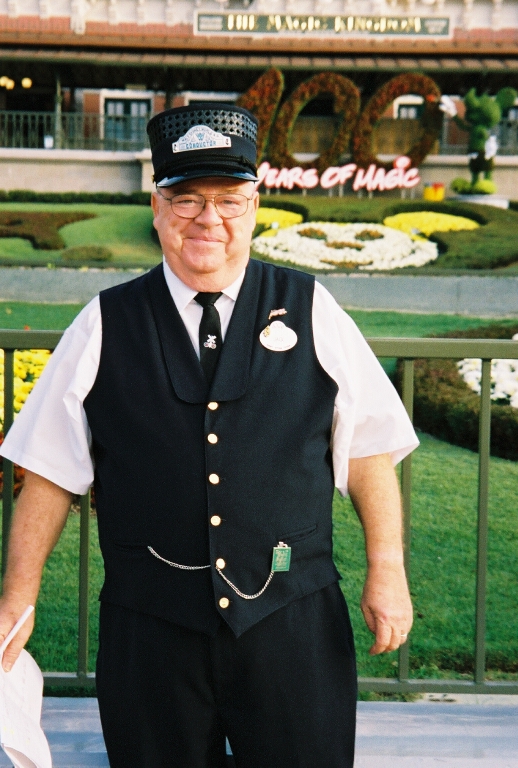 Our guide for the tour was one of the guys who helped develop the tour, and we learned that he tended work mostly on days that the tours were scheduled. As we walked up he was already talking to a few of the guests, soon he started checking off names and handing out name tags before we headed for the turnstiles. I think it was around this time that the audio stopped for the first time. It stopped several times on me during the tour this was long before I figured out that this is EXACTLY what that "lock function" switch on the MD recorded is for.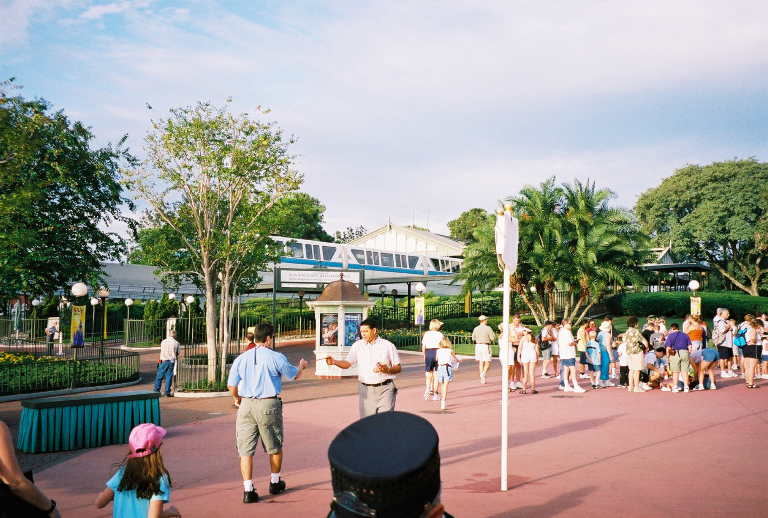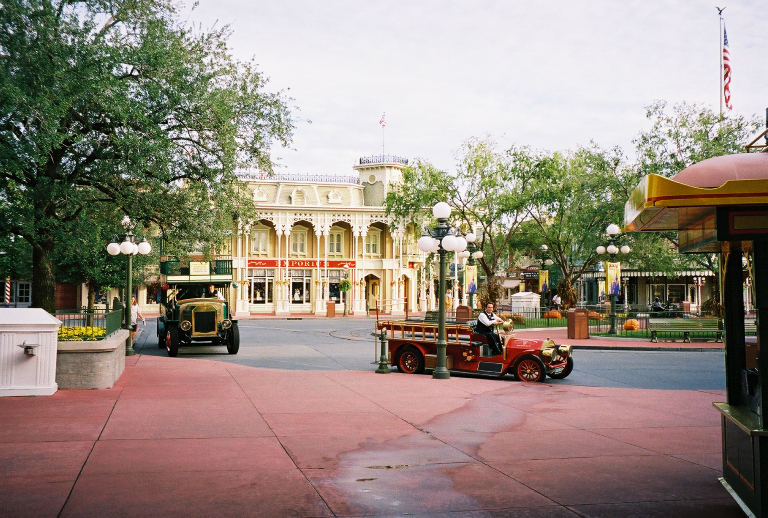 As we entered the park other guests were already lining up and a few vehicles were already waiting for them on Main Street, but I had to take these quickly as we had a train to catch.
Above and Below: Bruno at the Wheel of the Fire Engine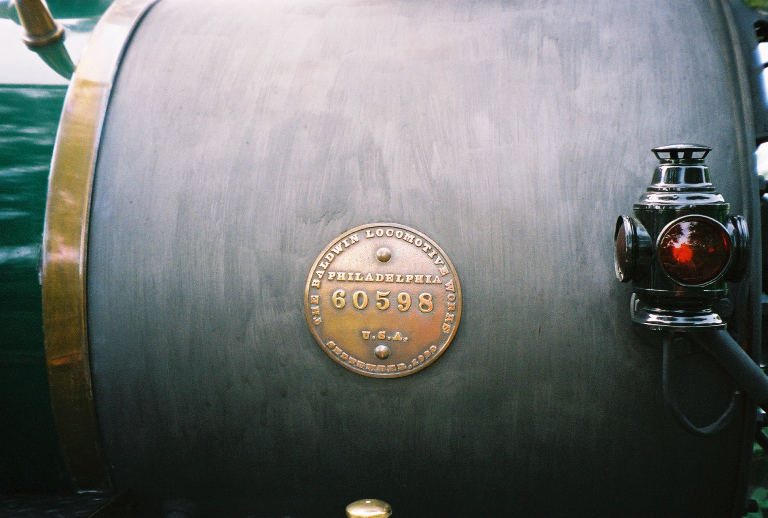 I don't recall much of what was said at that point in Main Street station or on the trip back to Toontown fair station, but once we got there, and were told a little bit about how to "read the rails" at a switch, one of the younger guests was given the opportunity to throw the switch to let us back up to the roundhouse (which isn't round, that's just the traditional name). Now at that time they didn't allow pictures back at the roundhouse, in fact at the beginning of the tour it was a bit up in the air as to whether or not we would be allowed to take pictures at all. Since I took the tour I have heard that on more recent tours they have allowed photos back there, and I think perhaps I know why, since the roundhouse sits on a public road it's possible that folks who took the tour and not being allowed to take photos drove up to it and took pictures on their own afterwards, if that is the case they may have decided it's better to have folks taking these pictures when they are there with supervision and not, driving slowly in areas mostly traveled by cast members, and pulling over in places where they are not really supposed to, but that's just a guess.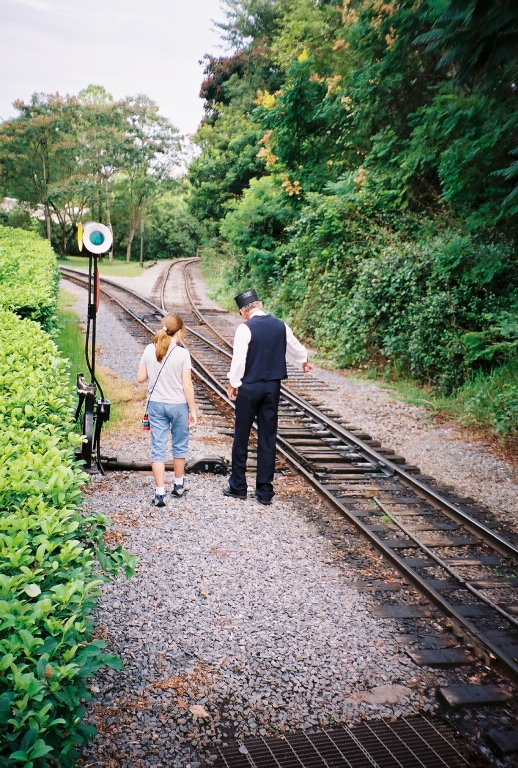 Above and Below: The Cast meber here *may be* Cory
Thanks To Zazu for information he added for both pages on the Steam trains Tour.