Honeymoon - October 30, 2002- Epcot
Carlenes Photos - Roll 02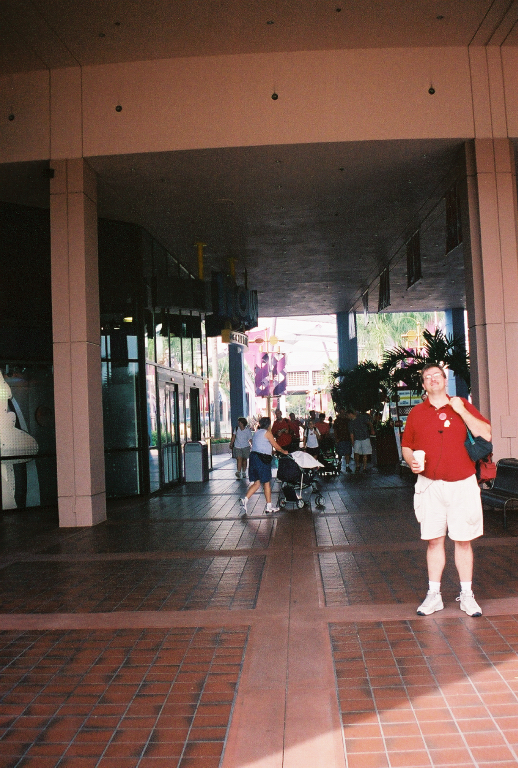 Above: Remember my shot of Mousegear? Here's Carlenes!
Below: ...and here's her photo of the other breeze way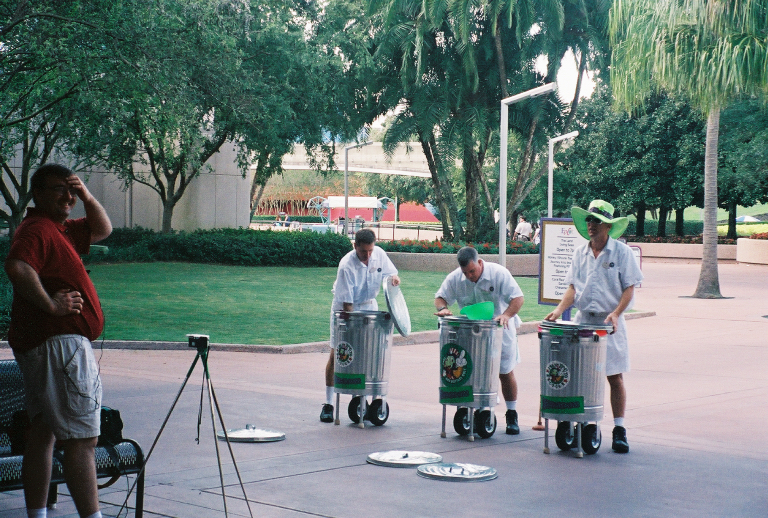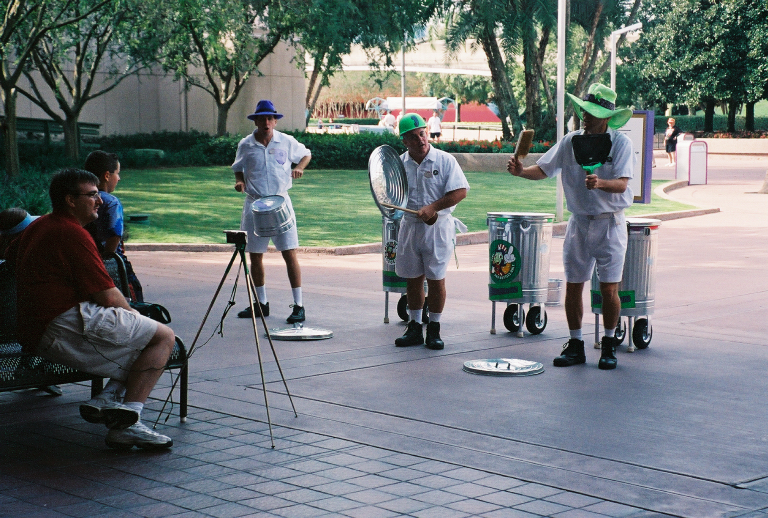 Above: While I stuck close to the Jamitors, to record, Carlene went a bit further afield, Below: After the Jamitors finished we continued on the course we had set for The Land Pavilion.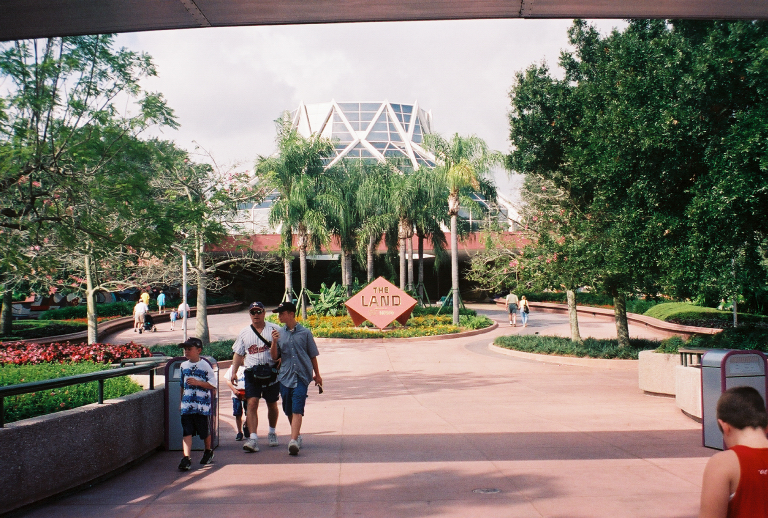 The reason The Land was so high on my list of things to visit is my wife has a love of plants, and I wanted us to do something here together that I hadn't even done for myself yet the "Behind the Seeds" tour through the Land Greenhouses. So as soon as we got into the pavilion we headed to the gift shop to find out what time the tour was and reserve our spots.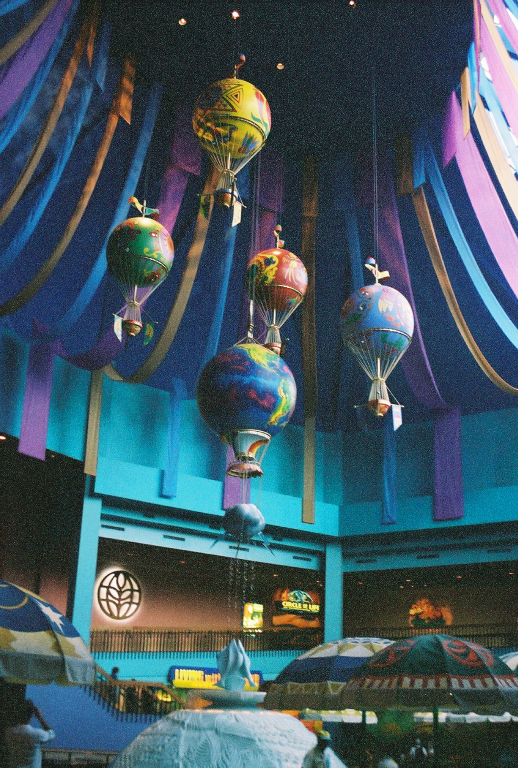 We had a good bit of time before the tour was to begin so we took in Food Rocks where I made my second recording.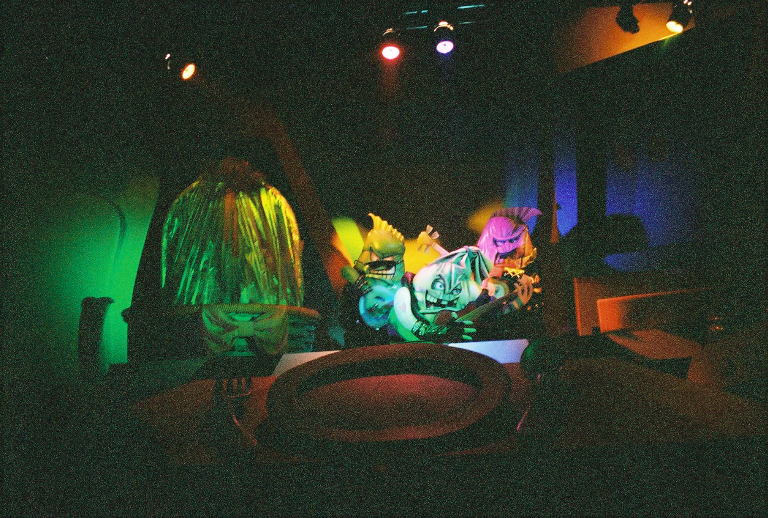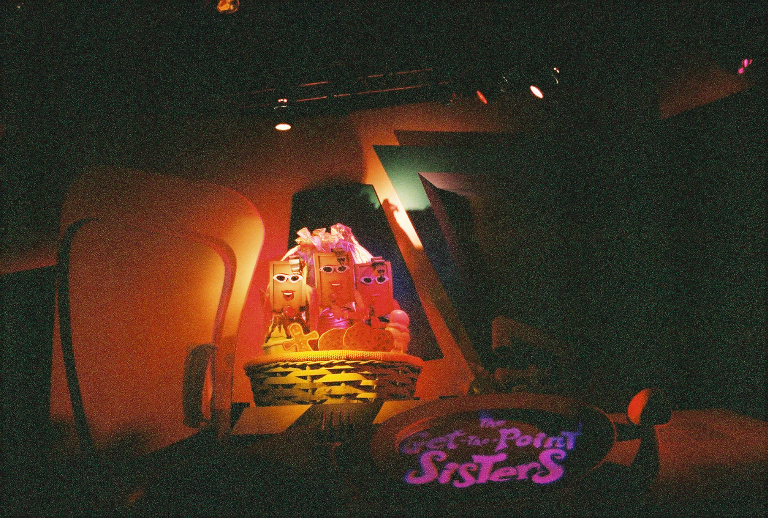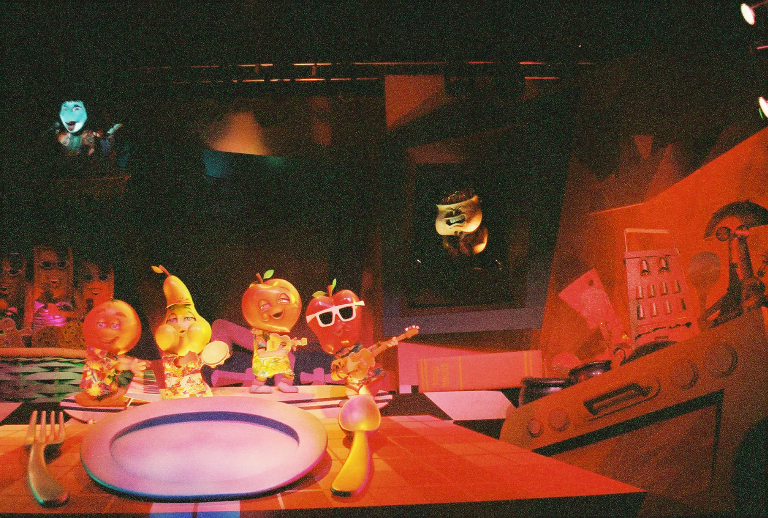 After that we grabbed a snack I had a Root Beer (or was it a Root Beer Float) either way I remember offering Carlene a drink and her reminding me that she didn't like Root Beer, of course part of the reason I remember this is I was, once again, recording this time to take in some of the interior music loop made up completely of songs with the word Sun and Moon in the title. Soon it was time to head to the tour in fact I found out we must be running a few minutes behind the Epcot clocks, unfortunately it didn't stick with me and got me again a bit later. I really enjoyed this tour and would probably even do it again, and oh yes I recorded it.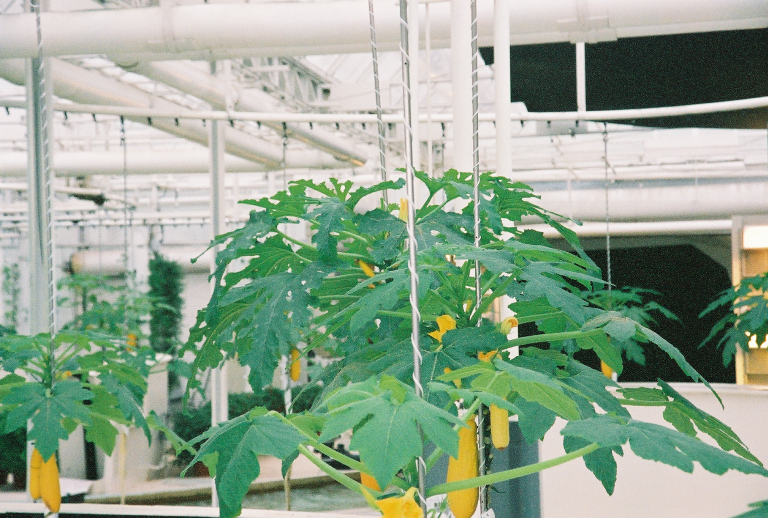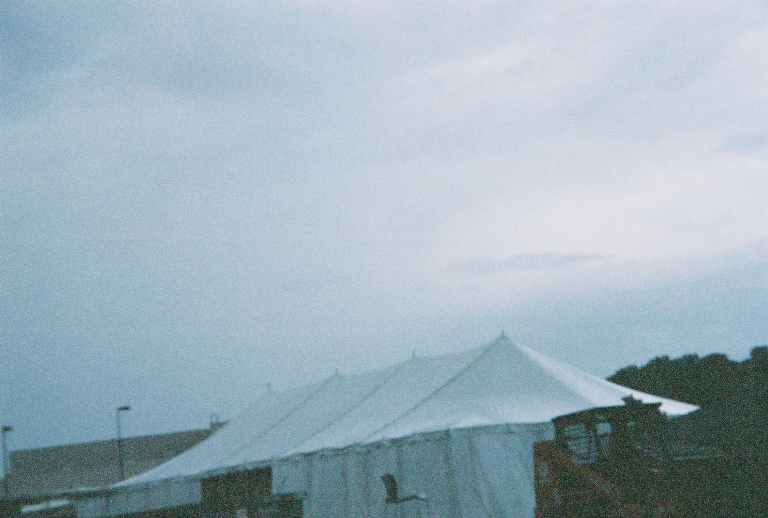 Above: What's this...did you take a picture backstage Carlene?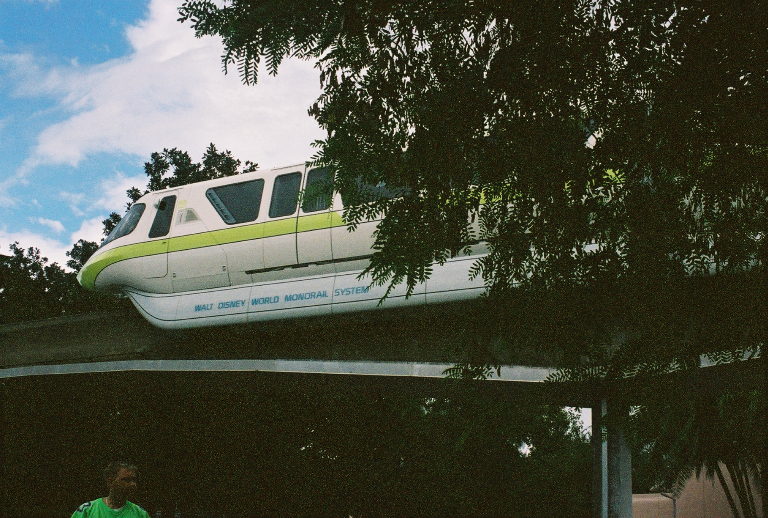 Big Brian's Disney Page - Main index

last updated 26-Oct-2006 06:27 PM