Honeymoon - October 31, 2002 - Magic Kingdom
Brians Photos - Roll 08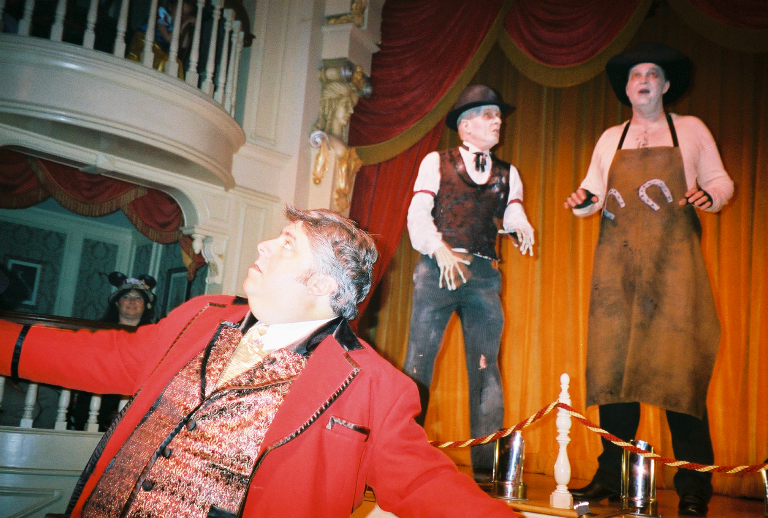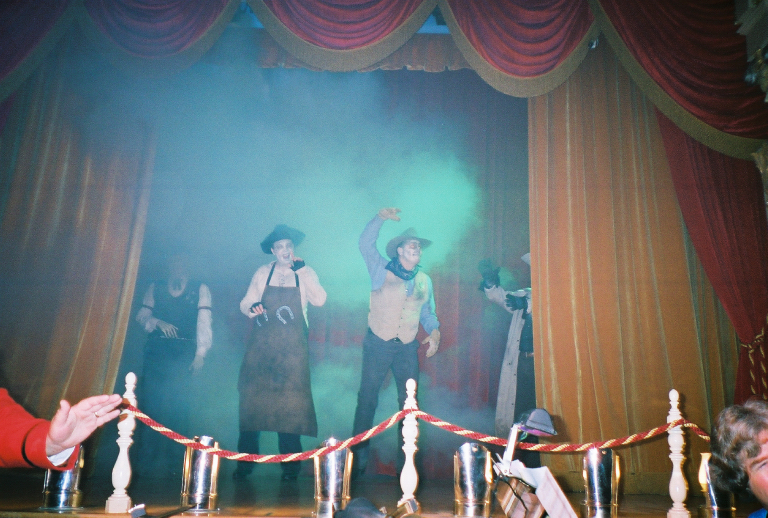 I really enjoyed the Horseshoe Halloween show, and unlike the previous show earlier in the day, the sound didn't end unexpectedly. This may have been the best "all in one take" of all the audio on the trip.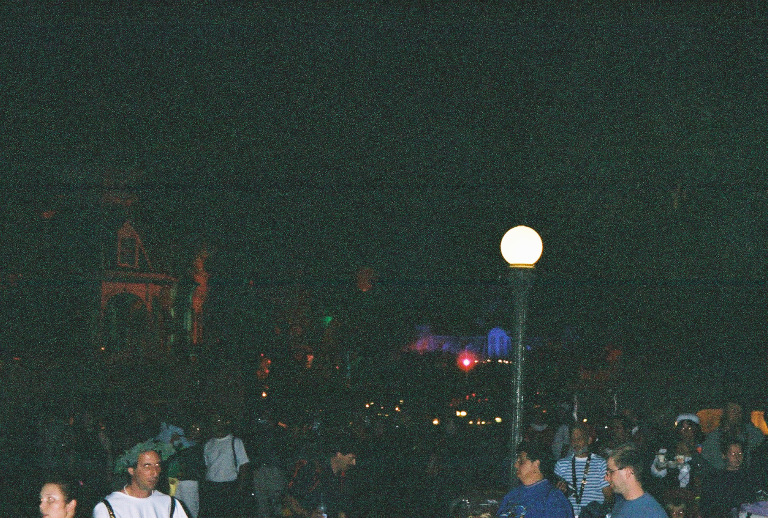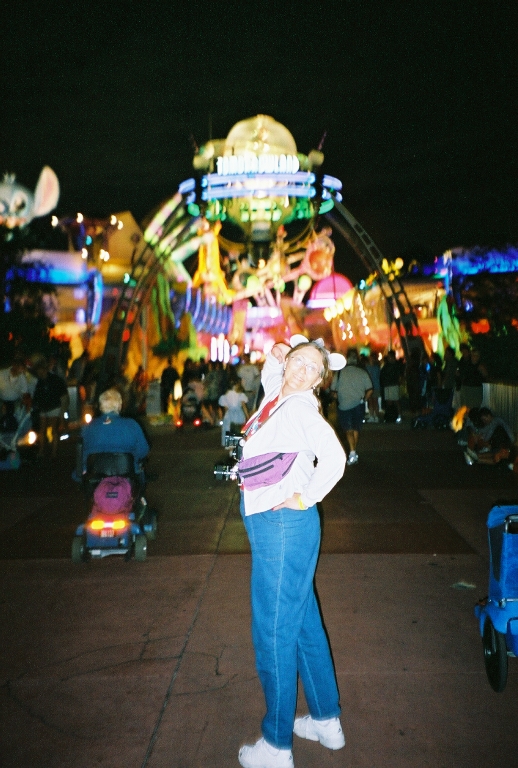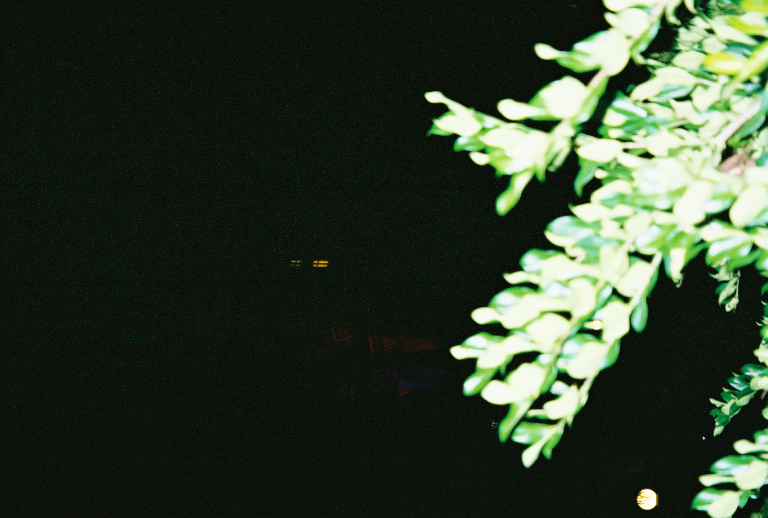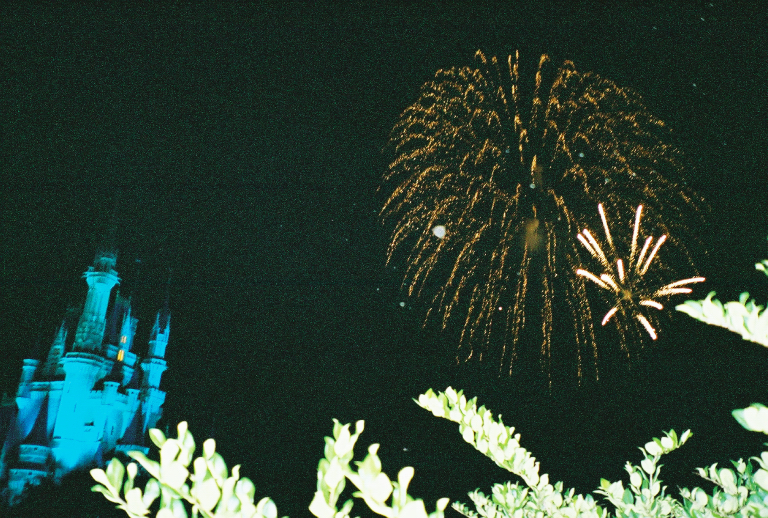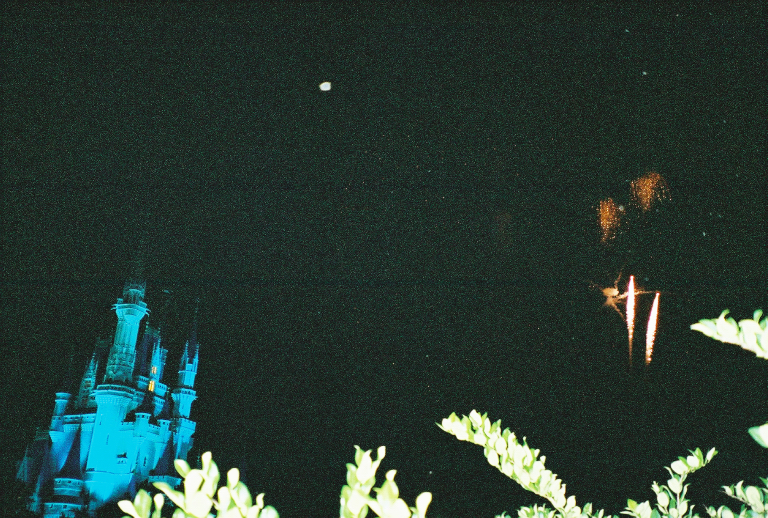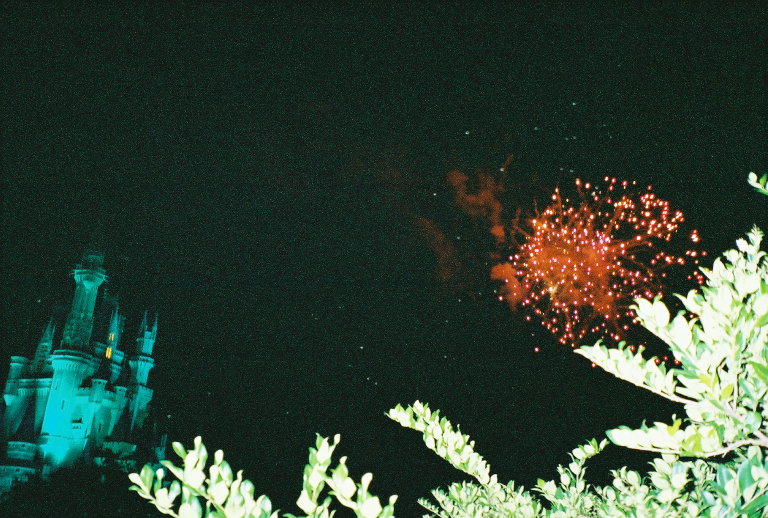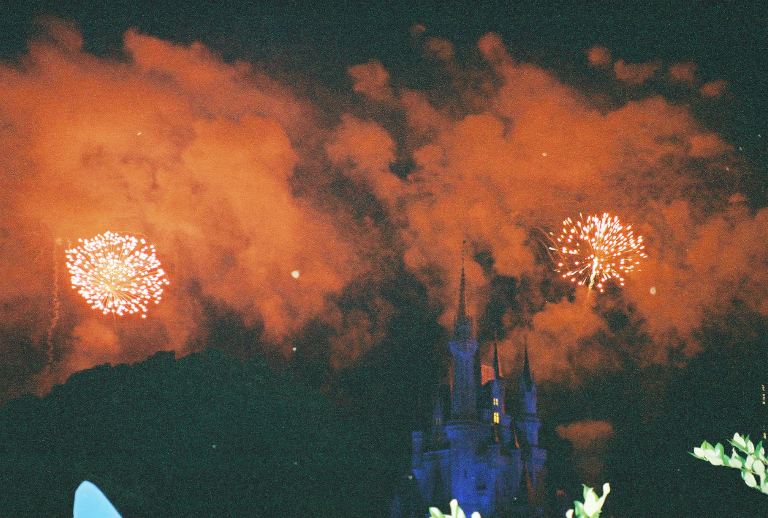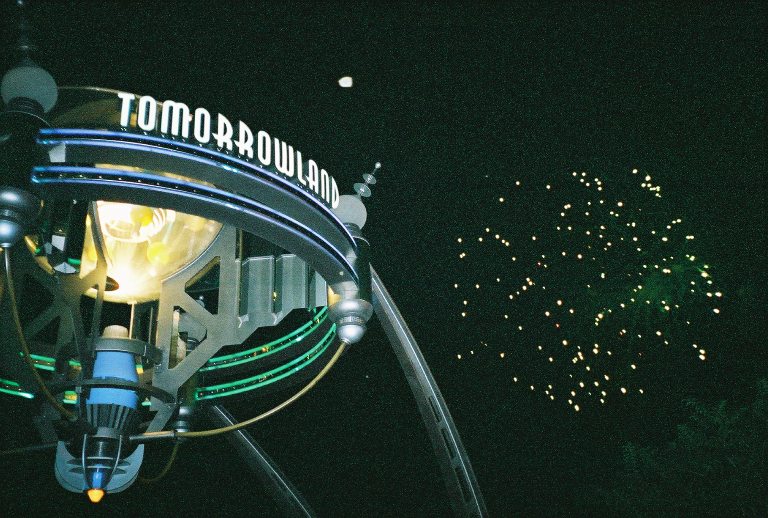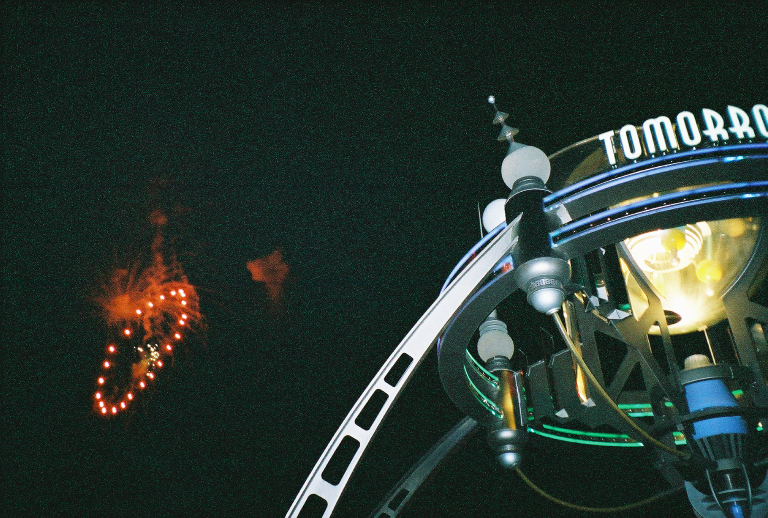 Above: we managed to take in the 360° Fireworks
Carlene's Fireworks shot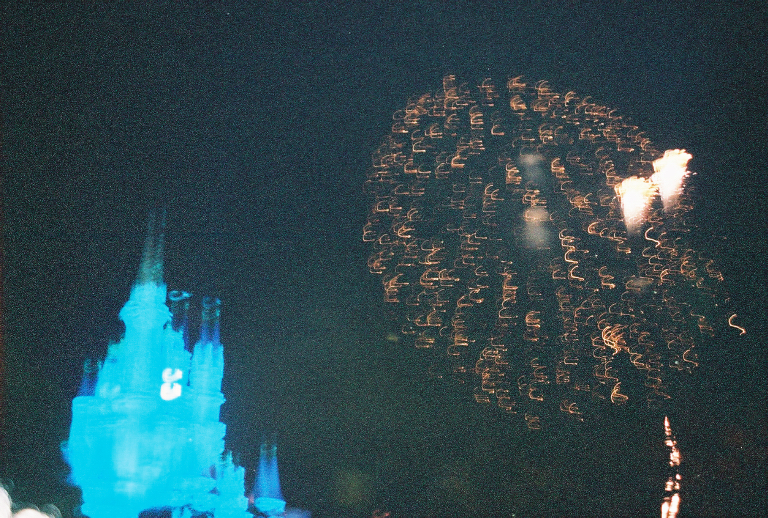 Below: note the Alien encounter sign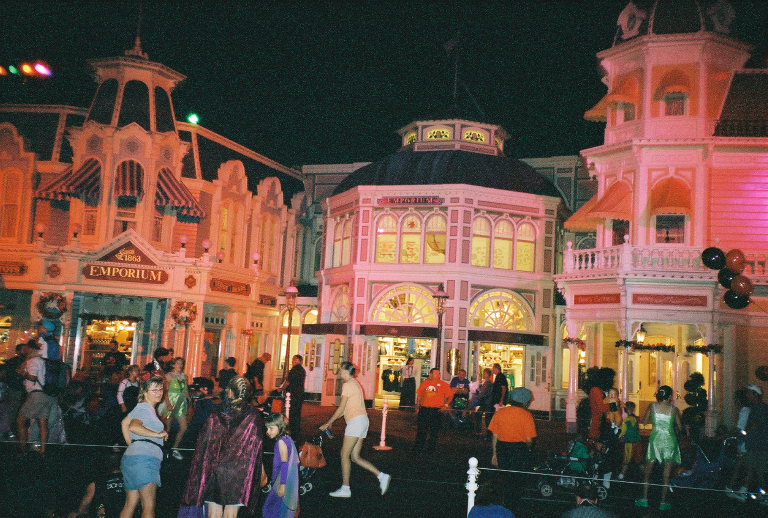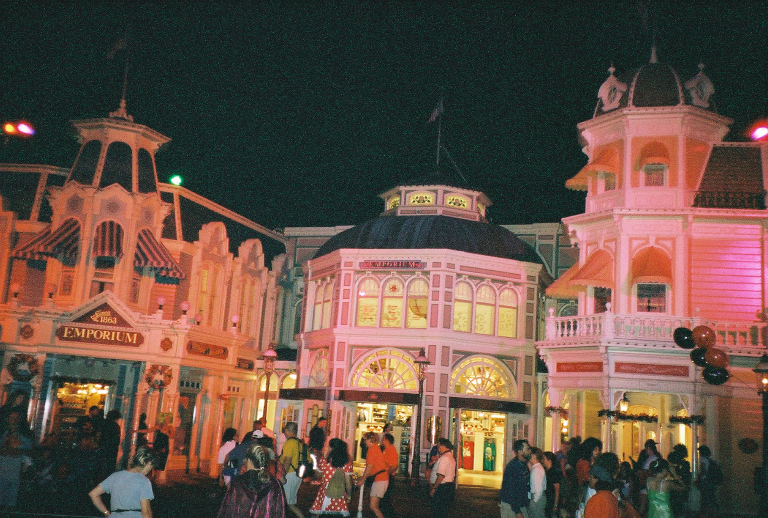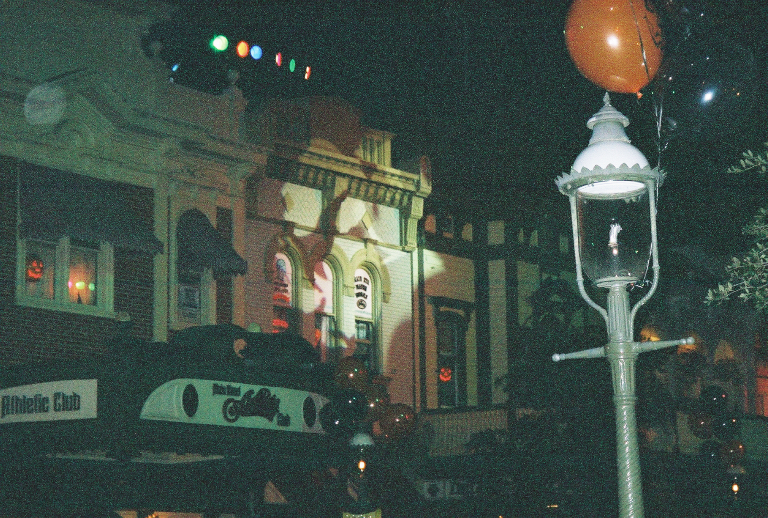 Above and Below: Can you make out the "Witch" or "Bat" spotlights in either of these views? these spotlights were in constant motion across the Main Street facades a nice touch.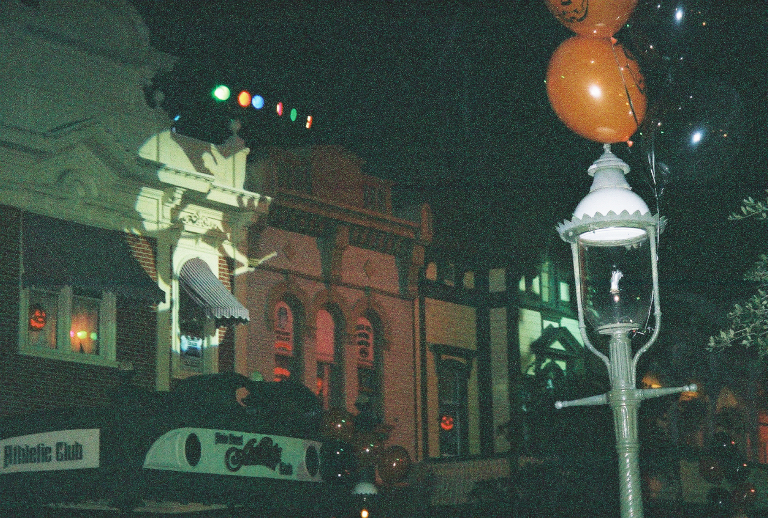 I heard a band warming up the crowd for the parade on Main Street and thought "cool more audio" unfortunately they were just finishing up...but, before I could get my MD put back away the sound system Music changed, the Ride of the Valkyrie started to play and the announcement that the Headless Horseman would be riding was made, he goes by really fast, so as is suitable for such a frightful apparition it's difficult to get a good photo of him. (below)


Big Brian's Disney Page - Main index

last updated 26-Oct-2006 06:27 PM