Mousefest 2006 - Magic Kingdom
A Very Merry Evening
Although I stayed with the group I tended to take my pictures off to the side, if you look at others photos from this tour there will be lots of different angles take a look over on Tims forums http://themagicinpixels.com/forum/index.php?topic=320.0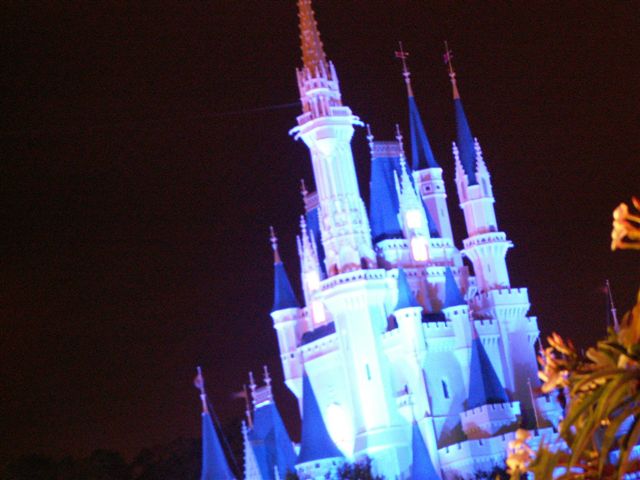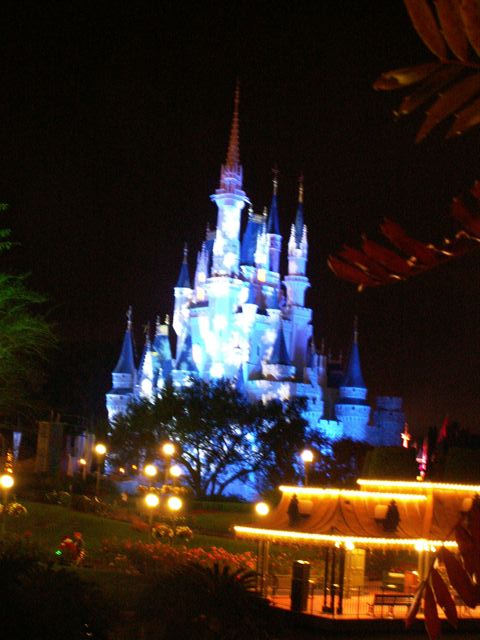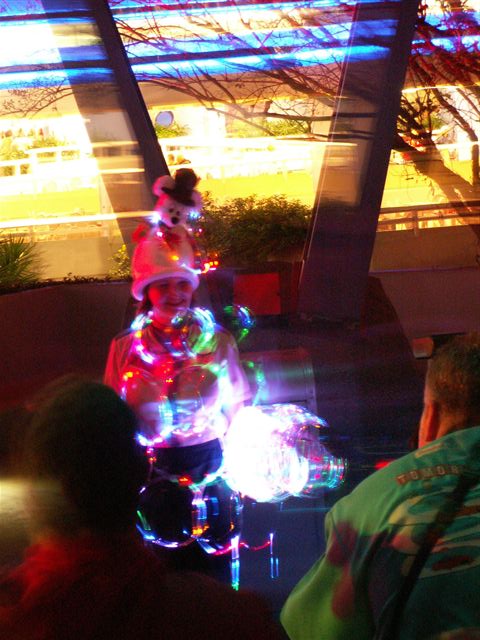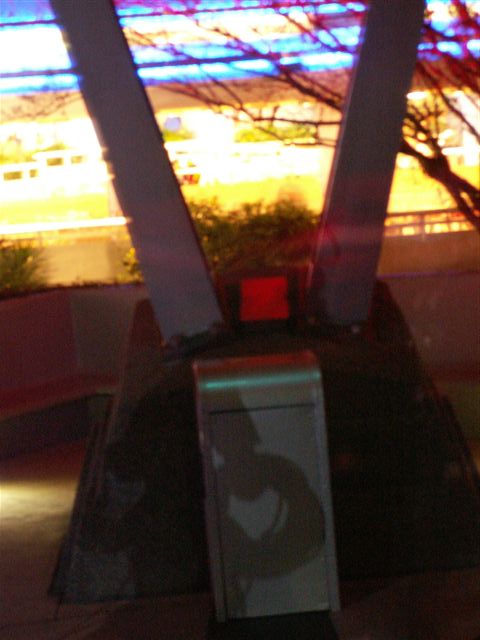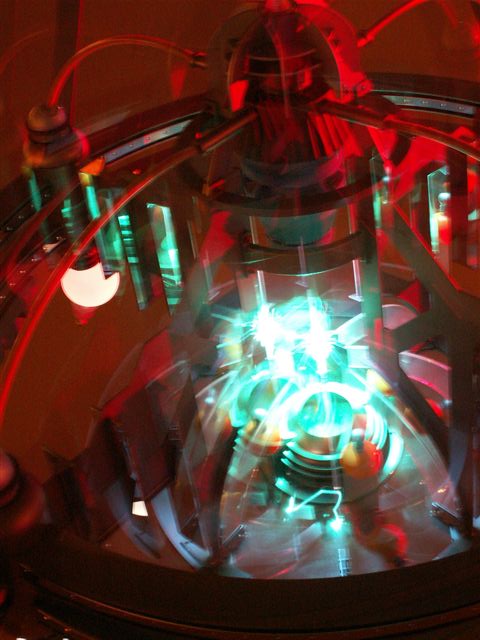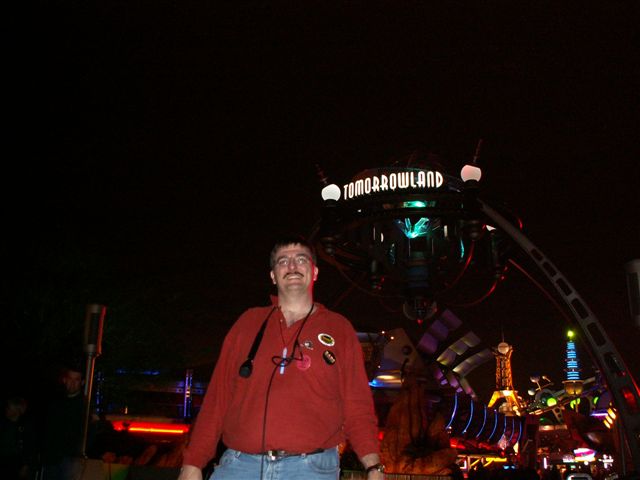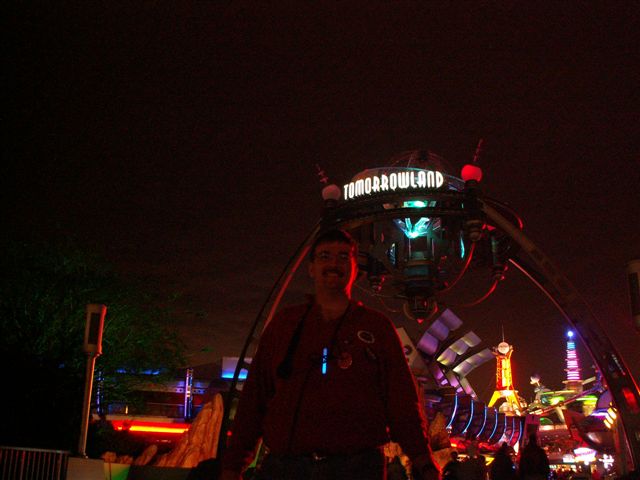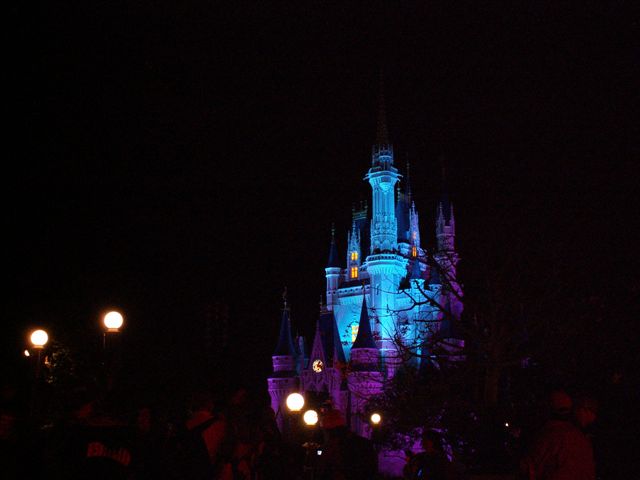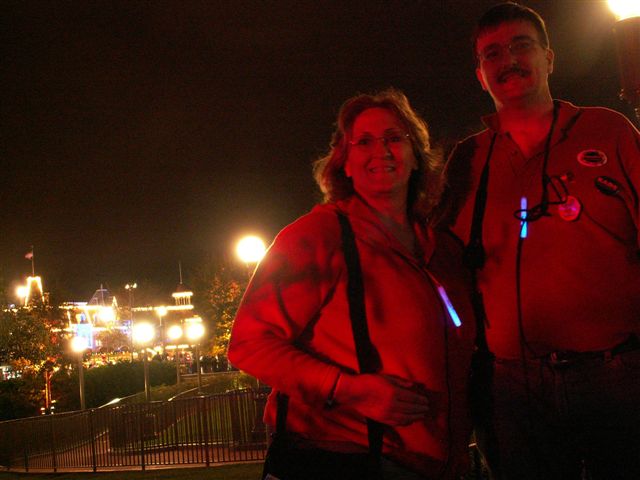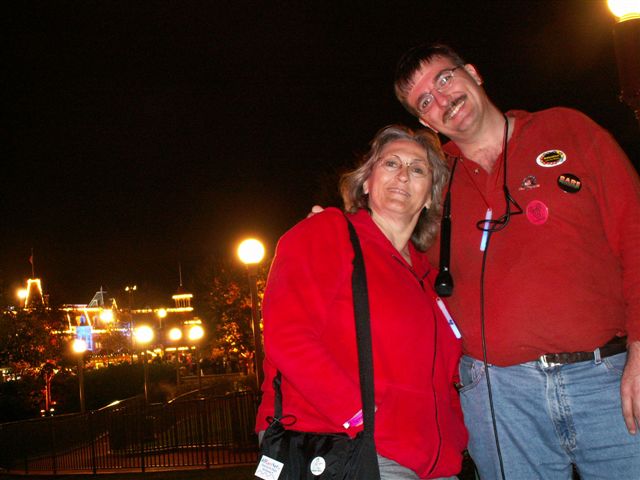 After the tour we headed back to the Noodle station and Tim talked some more about the concepts behind night Photography.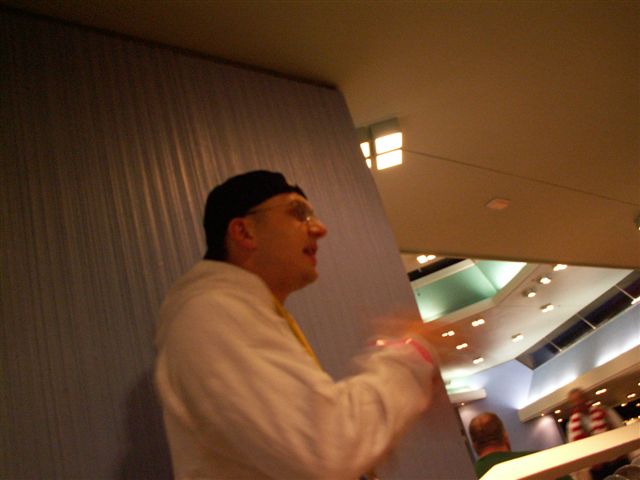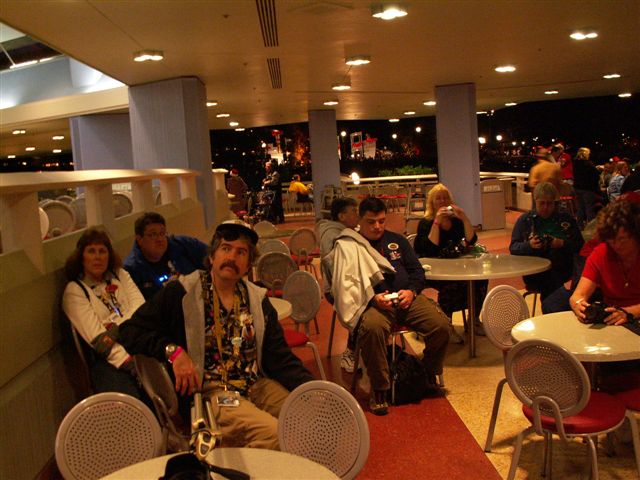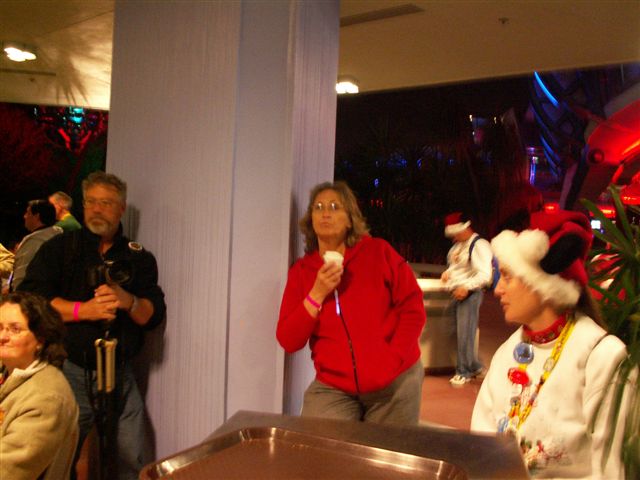 The above images are combined in the shot below if you click on it it will take you to a page with a larger image the list of names that go to the numbers or if you want to see the image without the numbers click here.

As the tour broke up some of up started to wander off to the Fireworks meet there were several hundred folks lined up all the way from the one end of the rose garden path to the other. I hung out at the upper end of the path and got to say hello to lots of people as they headed down the path since Lou Mongello and Nathan Rose were nearby a lot of the folks that I knew who came by were from Disney World Trivia, though there are a lot of folks from other groups I got to say hi to also. At my other side was James and his Wife who going into mousefest was the odds on favorite to win the ipod at triviafest, the going joke was shouldn't they have had his name engraved on it to begin with, but there's a good reason for that James KNOWS his stuff, and more than that can pull it up when in a contest, that's where a lot of us fail. Since the Mouse Tunes podcast has already played the triviafest audio y'all know that James lived up to his reputation. But Jeff from Houston of the DPN gave him a run for his money, and there was also a woman there who no one that I asked seemed to know, it's not totally shocking that more Disney fans keep coming to these things but I still found myself feeling a bit surprised that we had a contender that strong who no one seemed to know, whoever she is she knew her stuff too. Anyhow that's skipping way ahead the point here was that the flowers below were right where I stood but they didn't get in my way, and I just knelt down at the railing and watched it from there my view didn't seem obstructed at all. I really enjoyed the holiday fireworks I could watch that again several times over, it seemed to me that everything was timed and choreograph in an excellent manner.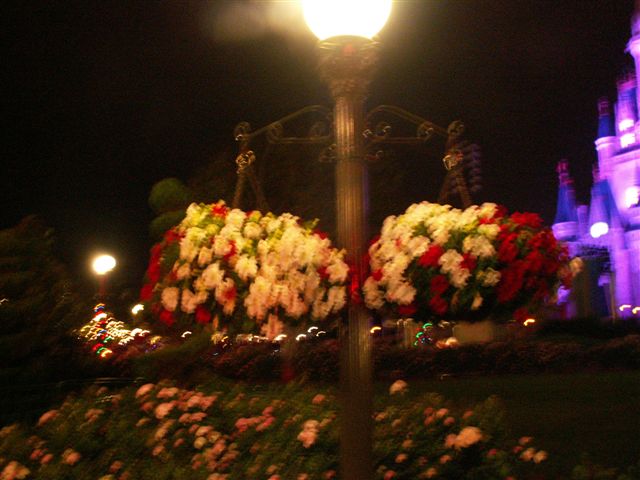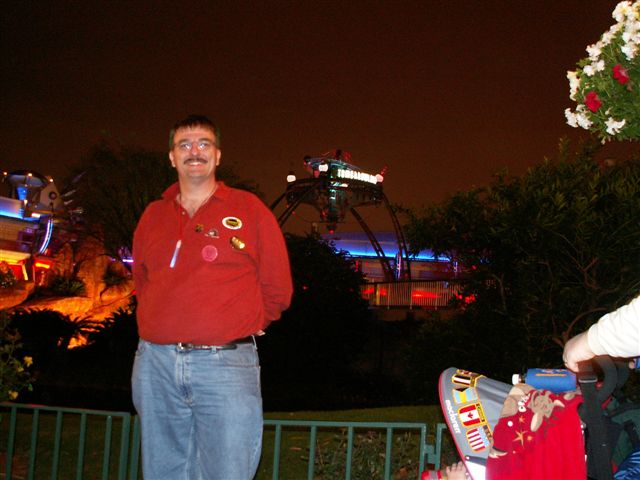 This picture above is a bit like one I took on my very first trip to WDW (back in 1996) only in the day time, although I haven't been back at this spot since then I still feel that if I have a photo spot at WDW this is it, as this picture had long been on the front page of my web site, down near the bottom of the page, but it is a sort of favorite picture of mine. after Carlene and Linda came back (Nathans wife seems to have joined Carlen's non-mouse spouse club) Carlene told me they said to come along, so I got going and I got to ride Space Mountain with Nathan and Tim Devine, with little or no wait, and then the five of us hit Buzz Lightyear.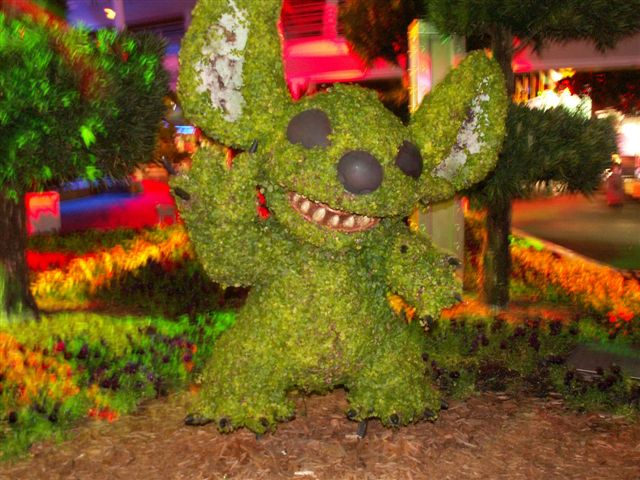 This Stitch topiary is neat, even if you don't particularly like Stitch, this is a cute touch, he's located over near Mickey's Star Traders.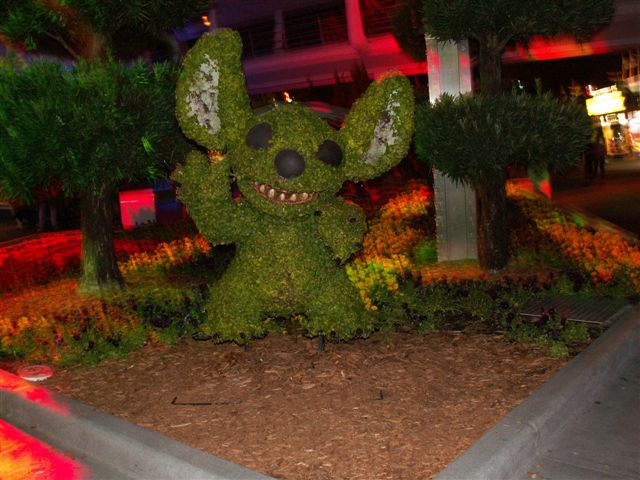 Above: last picture in the park for this day was a postcard rack, but not the last picture of the day in fact there still one more page.