Mousefest 2006 - Magic Kingdom
A Very Merry Evening
When we left Cosmic rays they told us the Crystal Palace was serving so we headed there next, when we got there they said no they weren't serving the Noodle Station was, that was a little frustrating, but it worked out well since on our way we got to catch Jim on the Piano.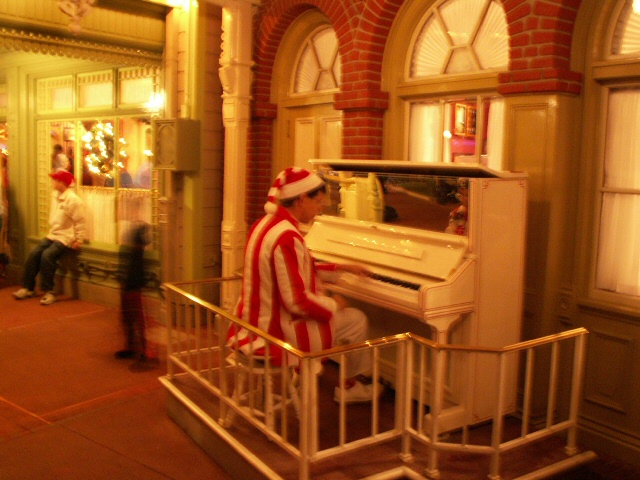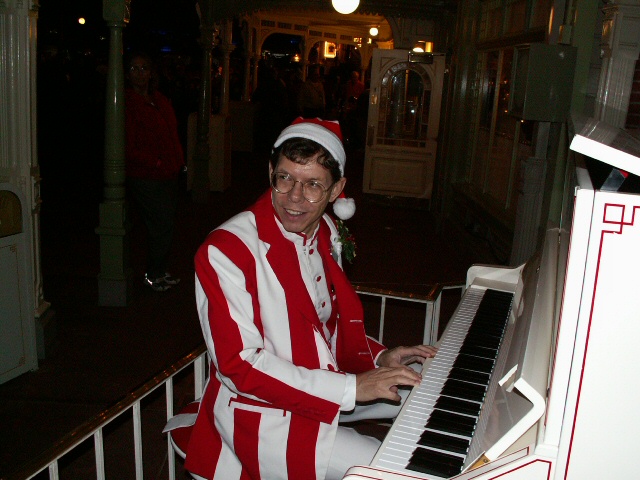 After hearing Jim we moved on to the Tomorrowland Noodle Station wehre they were serving hot Chocolate and cookies, by the time we did that folks were starting to gather for Tim DeVines http://themagicinpixels.com nightime photo tour we joined in and, accordingly took some photos around Tomorrowland, starting with this example of what NOT to do.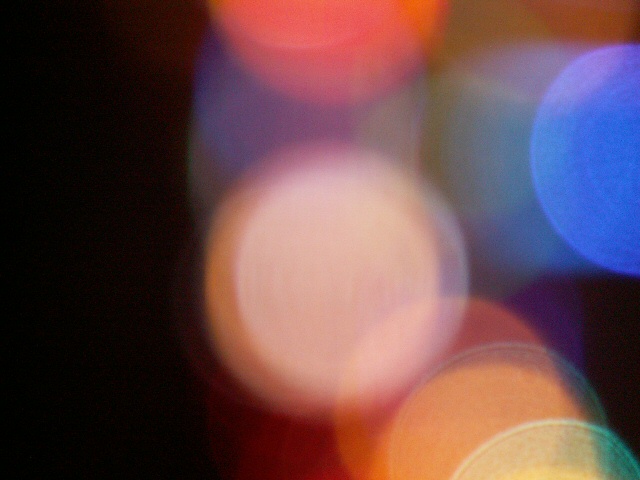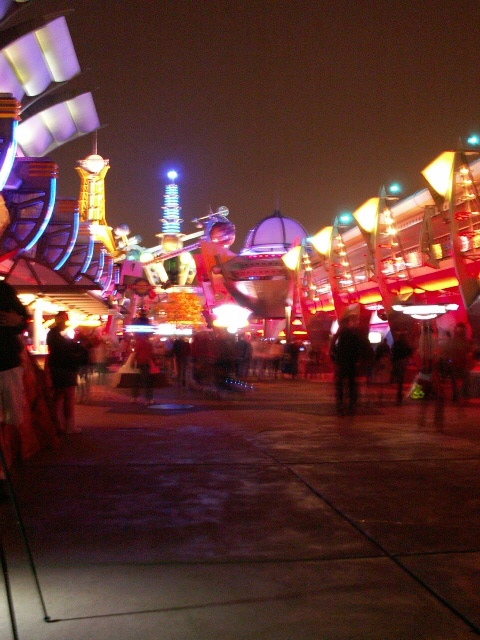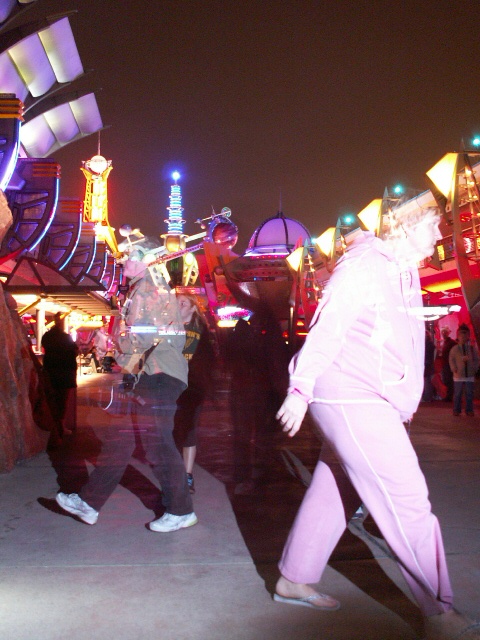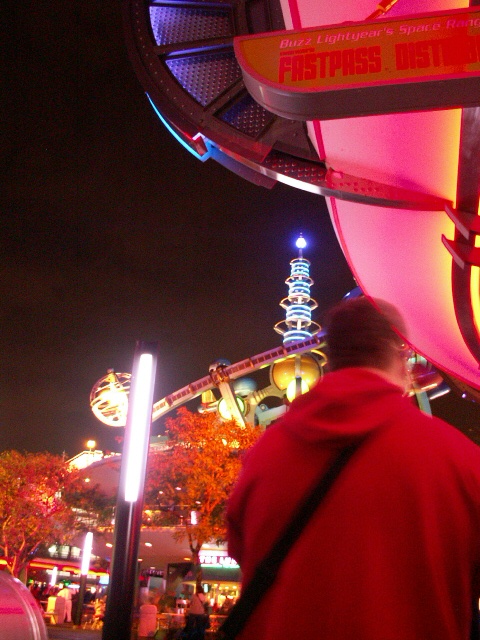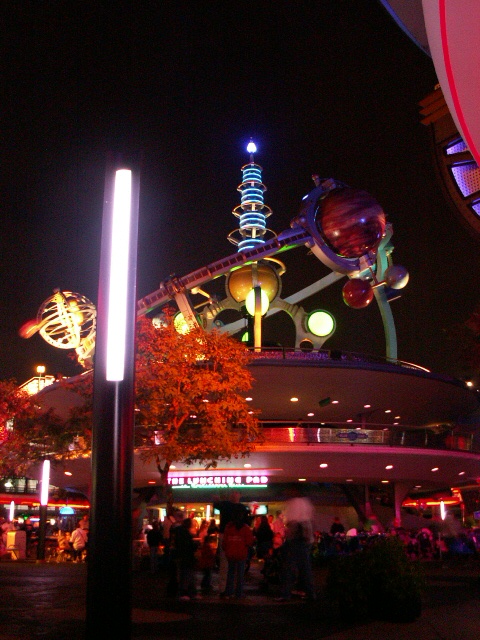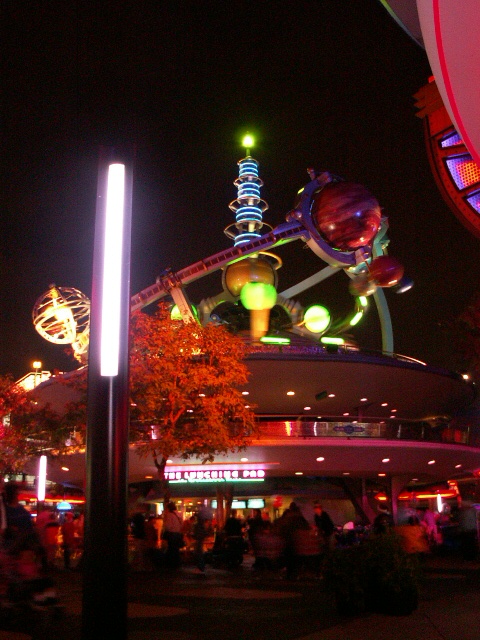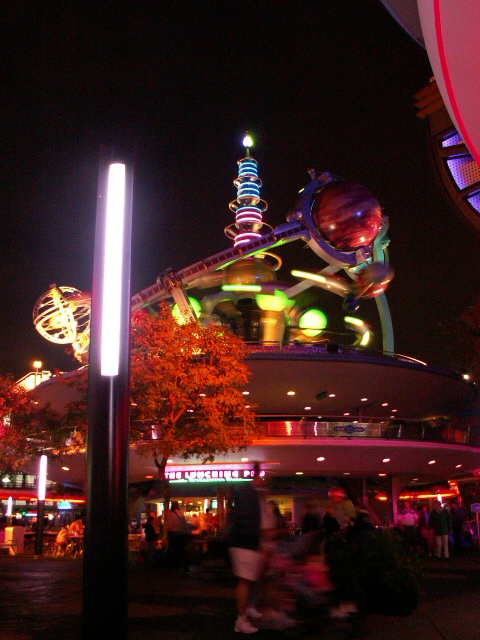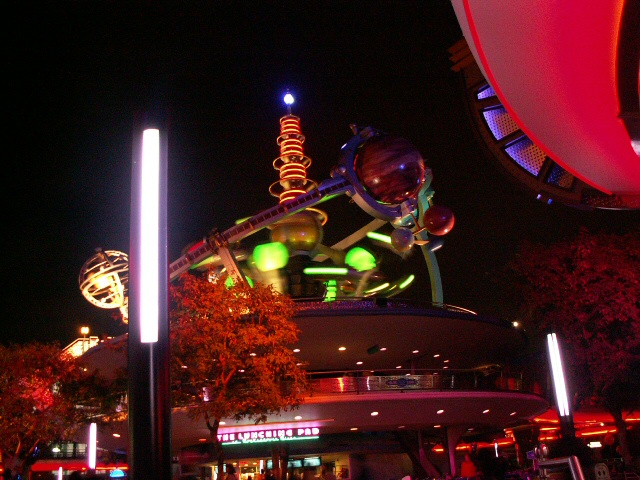 I love the Kinetic feel of the astro orbiter at night and what better way to capture it than with a movie? the youtube clip above shows a nice bit of that movement. to view it click it twice, the first time activates the controls, the second click actually plays it. When I got done taking that clip I looked at my camera and it said disk full ... YIKES I took over 300 pictures and several videos and filled up a one gig type II SD card...on the first day ...and I only had one more... I guess I thought "Oh well I'm on a new card now, looks like I'll be going to walgreens this trip after all"
Also at about this point in the tour a cast member came out and was asking if we were proffesional photographers. I'm guessing that if you make money off Disney's images that's a big no-no, anyhow it didn't seem to hold things up too long.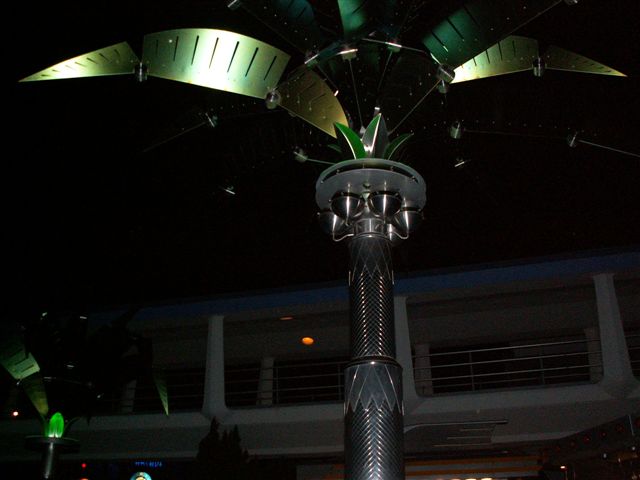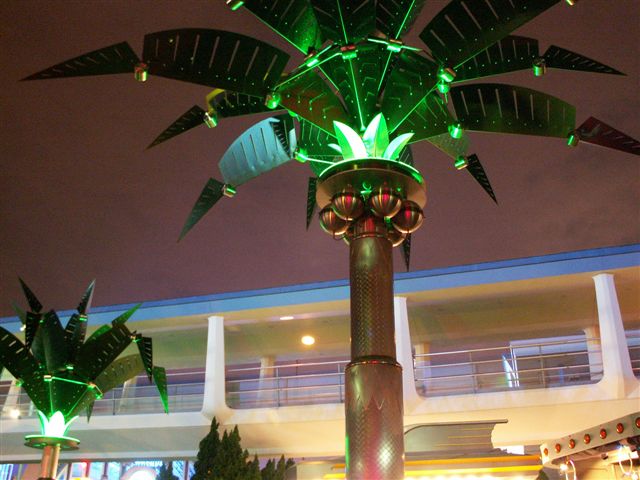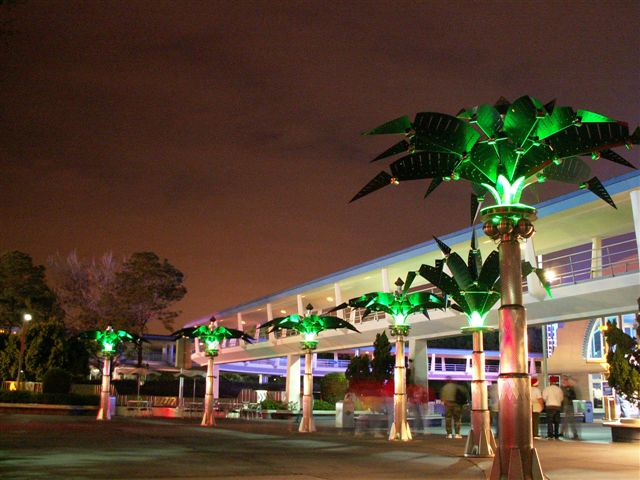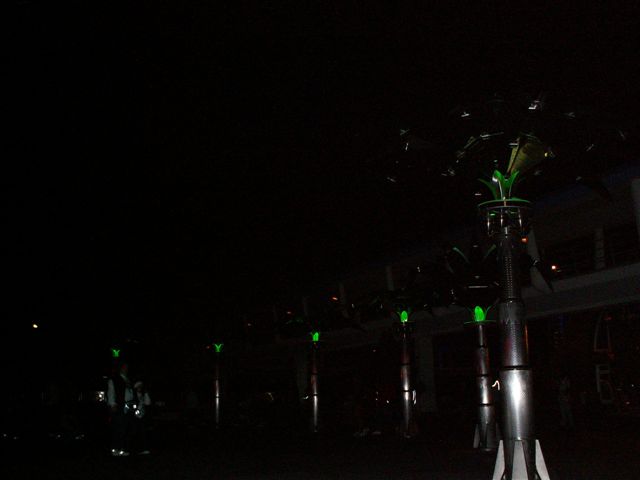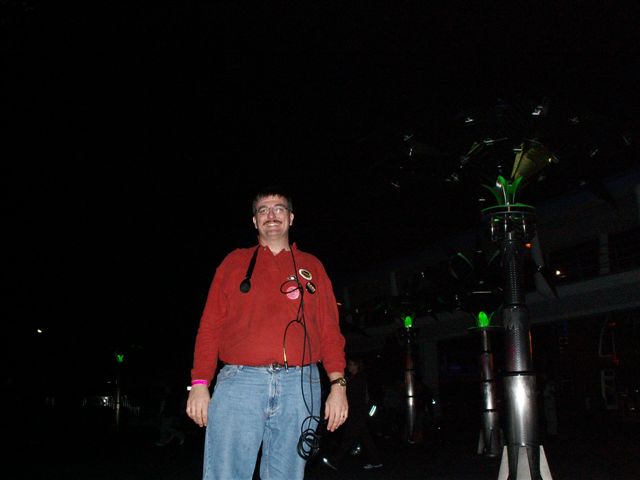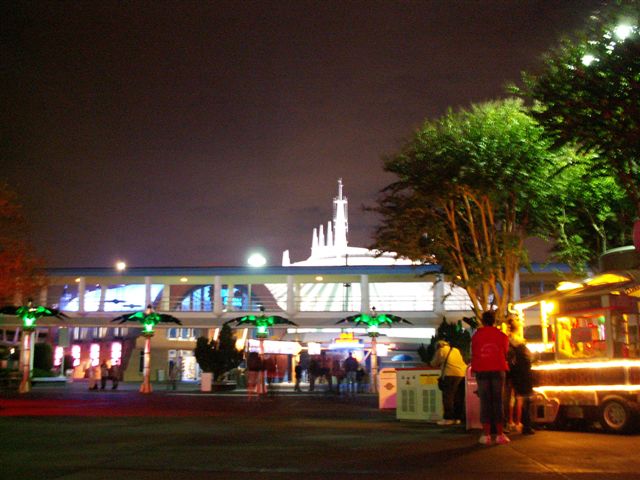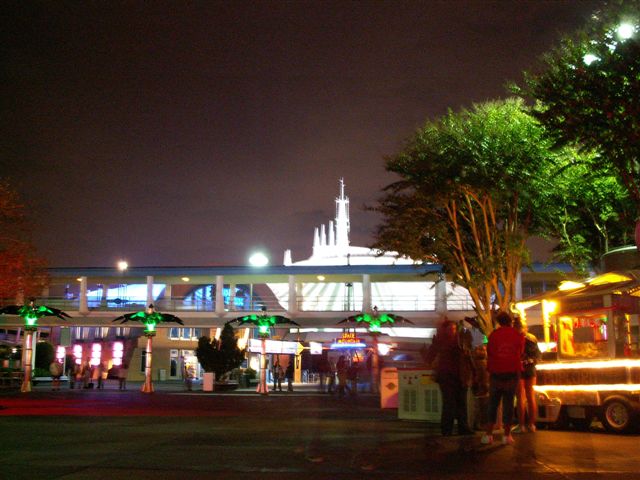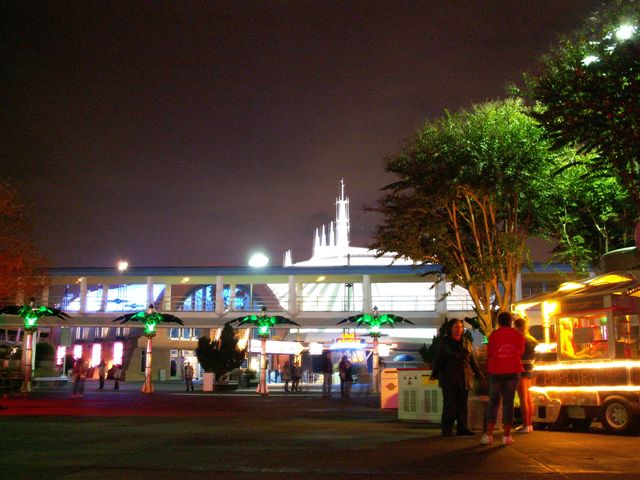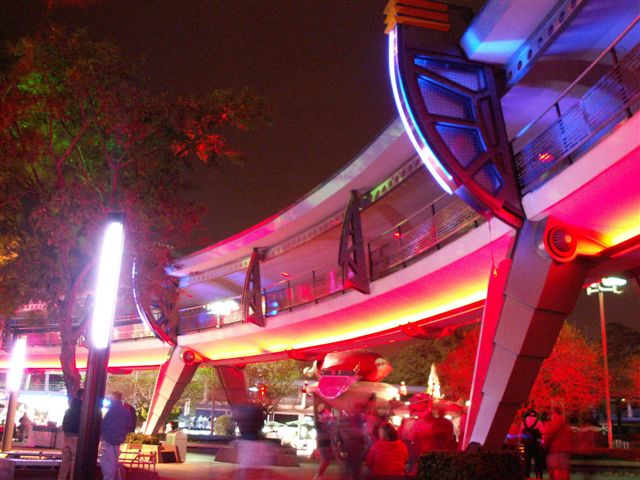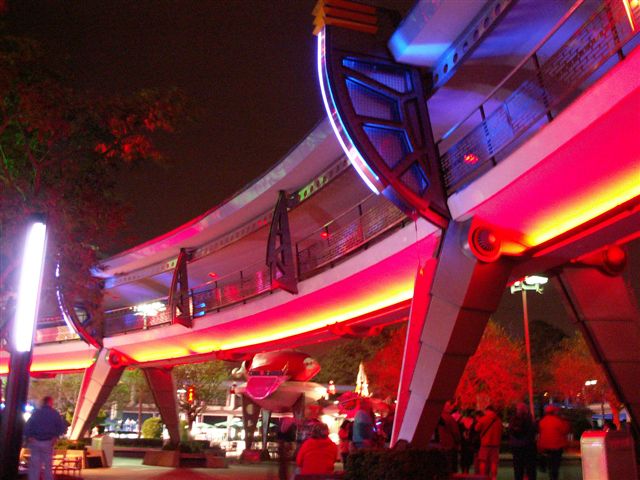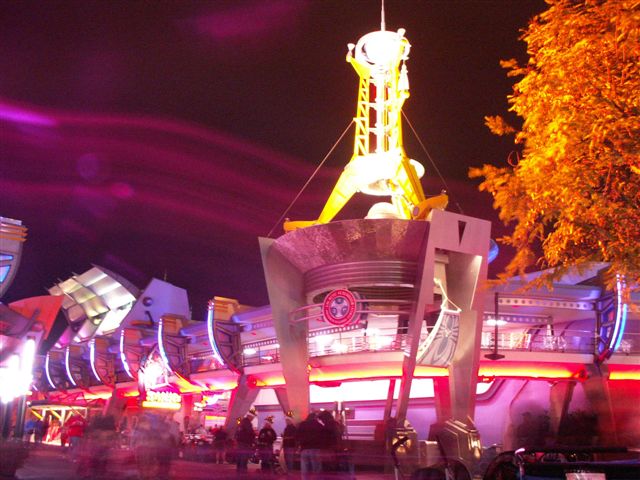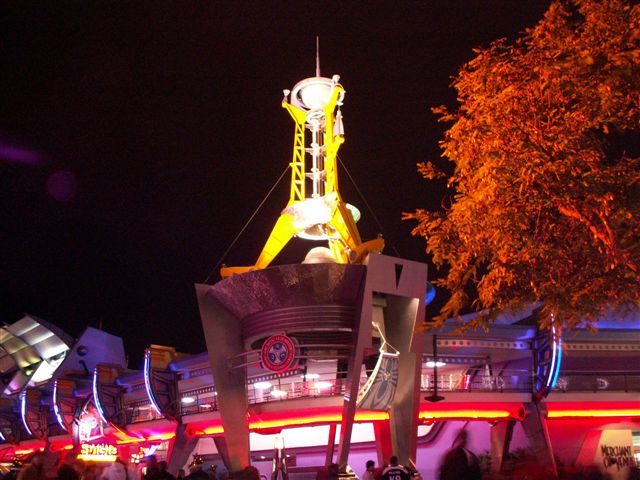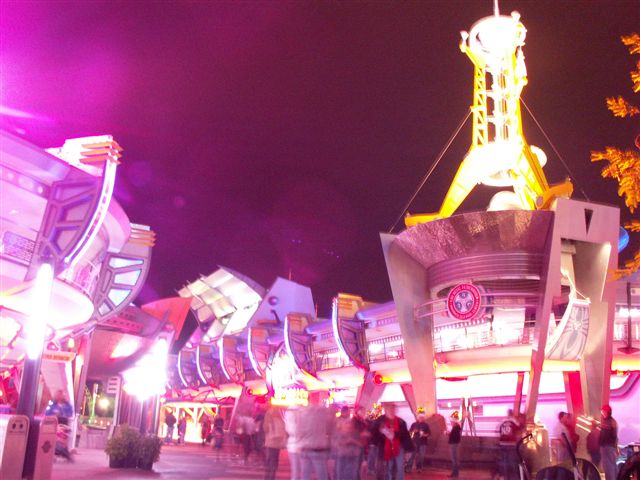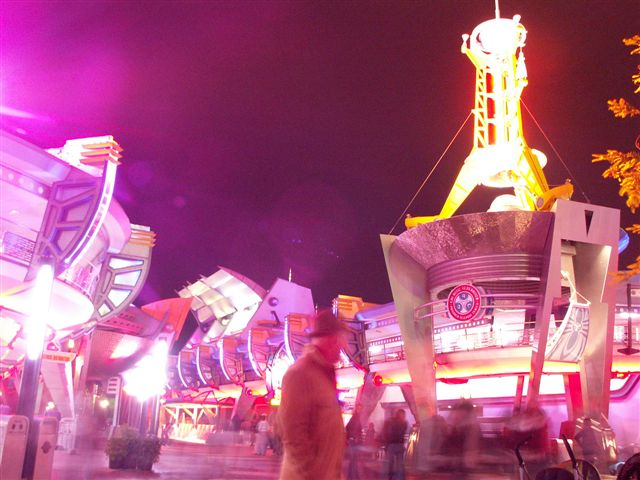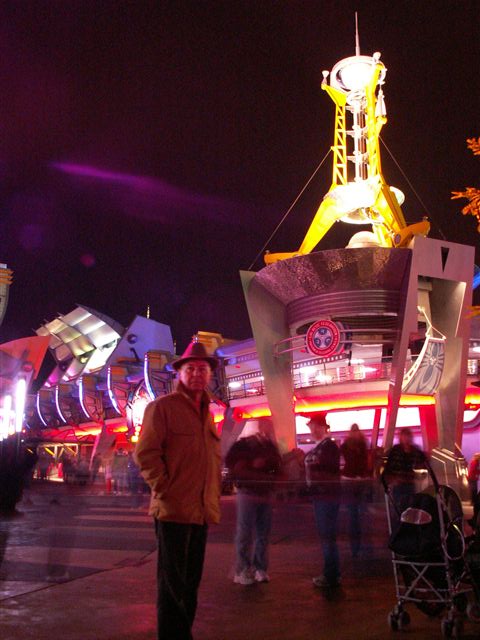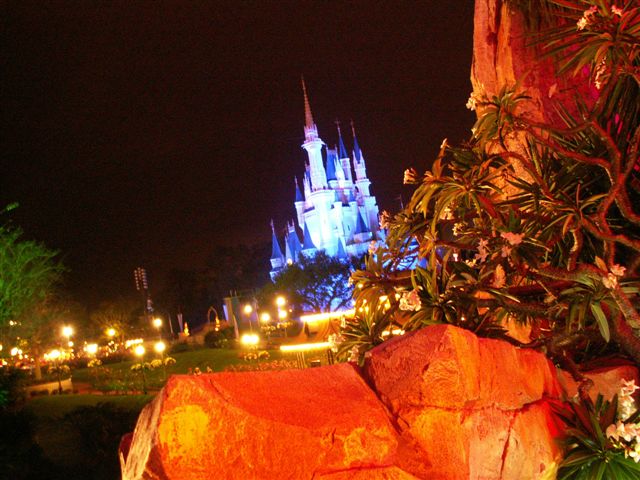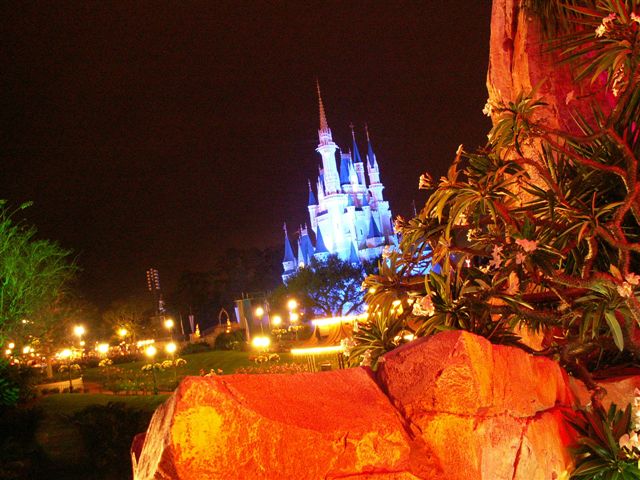 We kept moving around through Tomorrowland and eventually started working back towards the entranc where we'd look for some of those nighttime castle shots



Big Brian's Disney Page - Main index

last updated 02-Jan-2007 11:23 AM