Mousefest 2006 - Magic Kingdom
A Very Merry Evening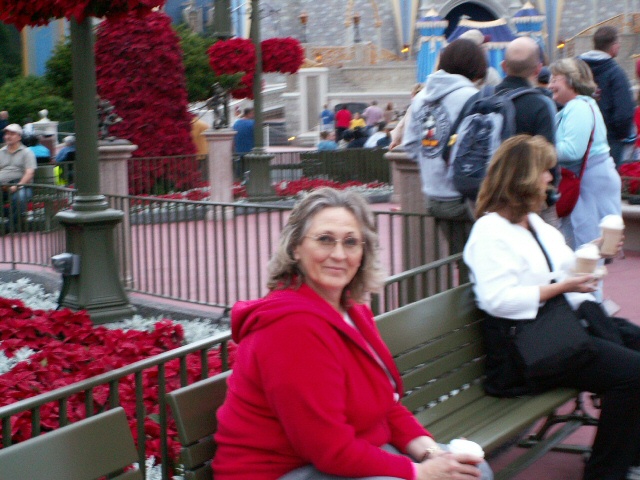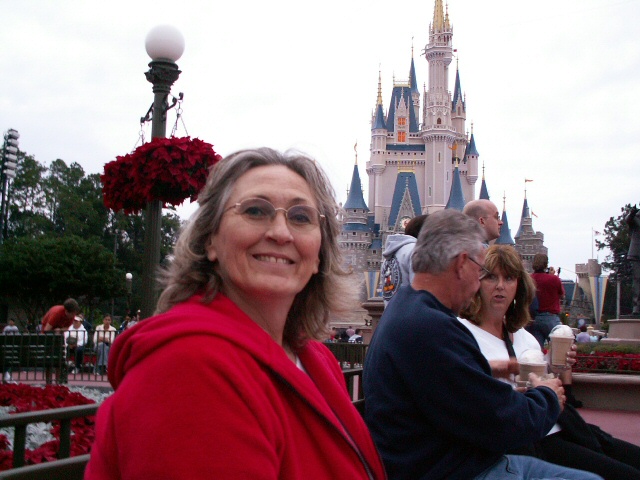 We finally met back up and went to go ride the attraction I had been holding back on riding until I could go with Carlene Pirates of the Caribbean. On the way there I stopped to take a few more pictures.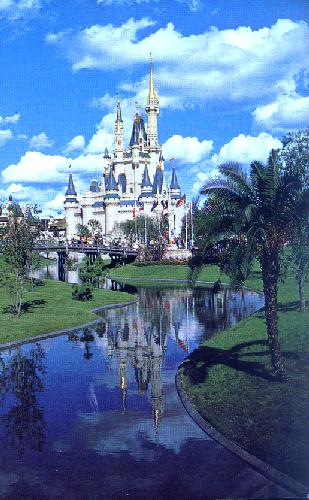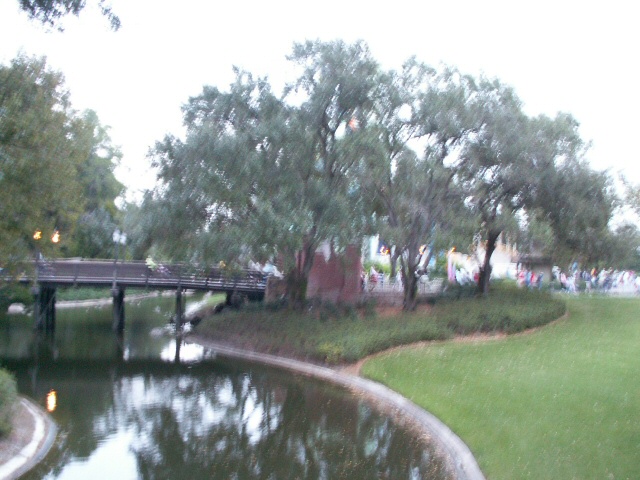 The picture above, although blurry is probably closer to the same angle that early postcard of the castle than the angle i took photos from earlier, though still not far enough back, in this photo you can really compare that little tree planted on that early postcard and how big it had grown, and how the planter area surrounding it has been expanded too. The trash can below is in the little quiet area behind Liberty Square, notice it doesn't have and area markings on it. After this we did head onward to Pirates, it was fun, a nice update, now I just need to see the Disneyland version ;-)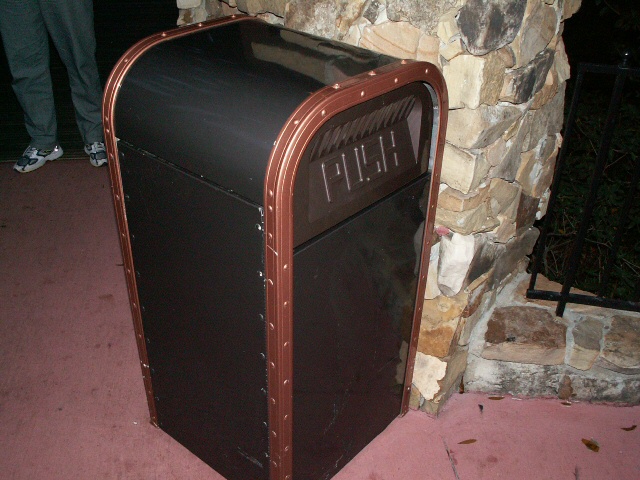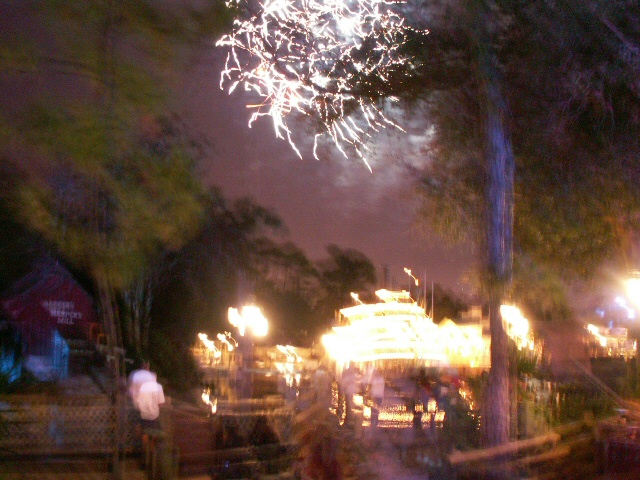 After riding the Pirates of the Caribbean for the first time since it's refurbrishment we went looking for a Churro in Frontierland. Since the park was closing to the regular day guests at 7pm there were two sets of fireworks that night, I hadn't really thought about that so we didn't take up a position for the early show, we just sort of stumbled onto it.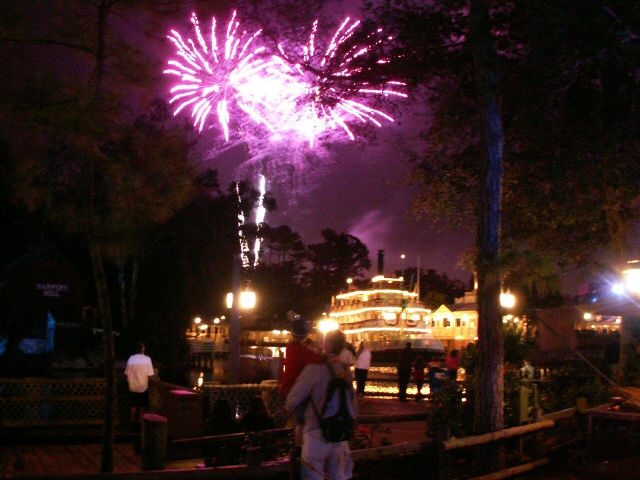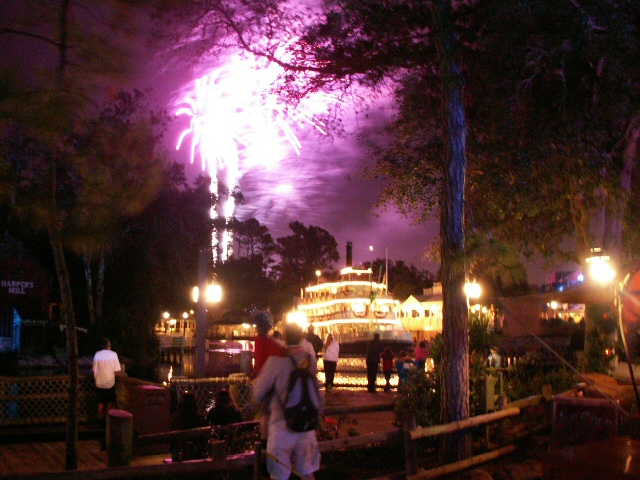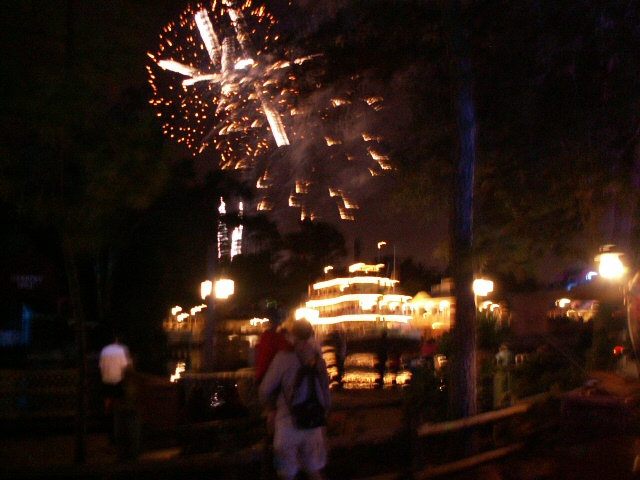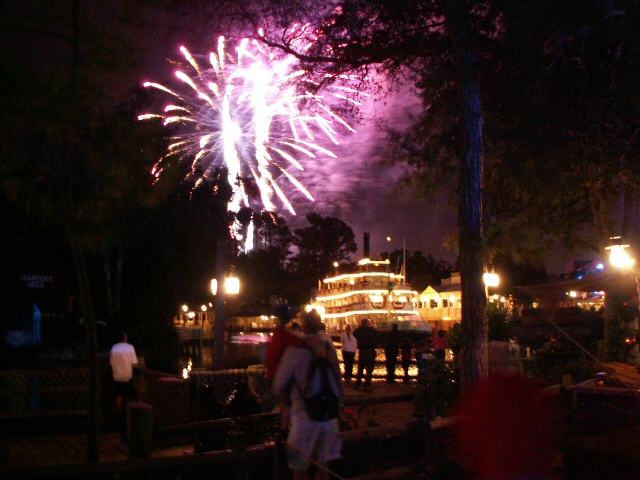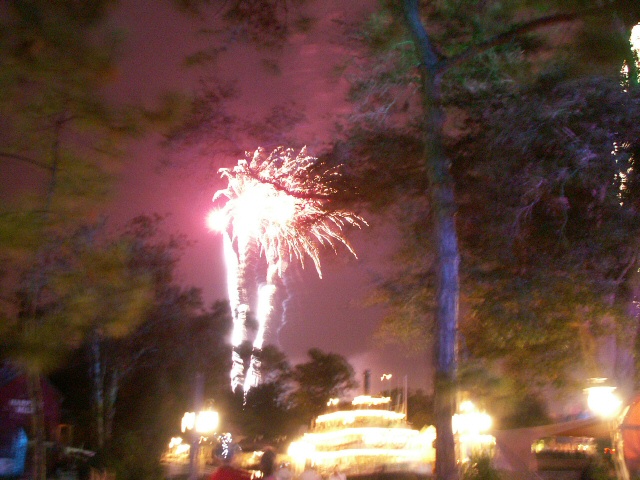 Below: A video of the Fireworks click it twice the first time activates the controls the second click actually plays it.
After our churro break we headed back into Adventureland to take another spin on the Jungle Cruise. Our Skippers name this time was Cactus Jack and I think he is the same guy who is in one of the pictures loading the Nile Nellie before my earlier cruise. He was a great skipper as well, good timing, just enough differences from my earlier skipper to make things interesting.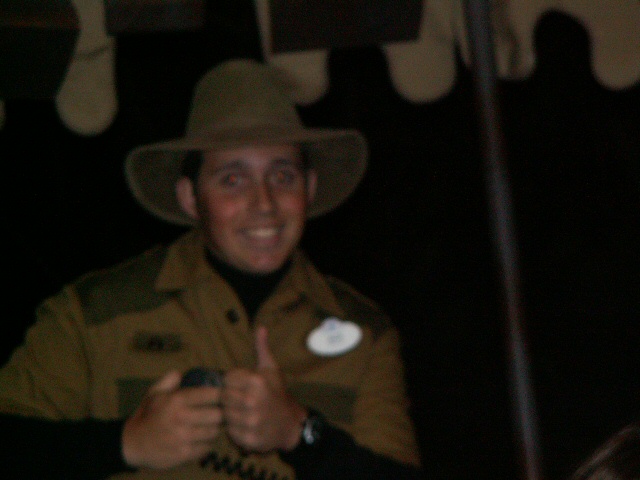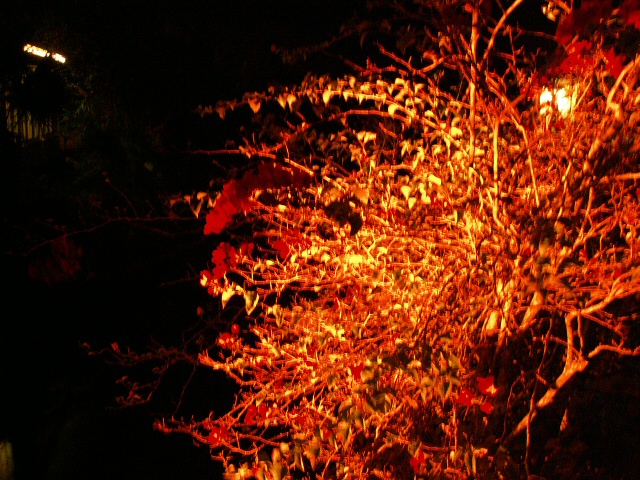 I don't know what I was photographing above, I'm guessing I was still on the Jungle Cruise. After the cruise we went in search of hot Chocolate.
Above and below: the two pictures below were taken near Cosmic Ray's Starlight Cafe where we went in search of hot chocolate, but they weren't serving yet. I have a picture of a similar lighting effect with a different theme from the Halloween party from when we went in 2002:
http://www.bigbrian-nc.com/moon/bri/large/r07/168162-R1-15A.jpg