Mousefest 2006 - Epcot with Carlene
Candlelight Processional
This day we were sort of winging it without much of a plan other than that I wanted to show Carlene as many of the things she hadn't yet seen. I also knew I wanted to see the Candlelight Processional. In the end I think I ended up trying to cram too much into this day Carlene seems to get the most enjoyment of the parks when she does a half day, also since I didn't have a plan I was stressing on what was the best thing to do next, I know that if Carlene goes too long without eating she gets headaches, so I decided we had to eat before Candlelight, if I had not insisted on this we could have made the first Candlelight showing, as it was the show had just started and they still were seating those who wished to enter, I REALLY didn't want to go in after it started, I wanted to see the whole thing so we end3ed up standing there in line with the whole show basically in view before going in and sitting through it, and on top of that Carlene is not a big fan of Choral music, I don't even play my Voices of Liberty recording when shes around just because I know she's not a fan of that style of music, so I'm thinking I must have been pretty tired to realize that this was not going to be the perfect way to end our day. I enjoyed the show, though I probably would not wait through a whole showing to see it again, or maybe I would if it was just me, but I wouldn't subject Carlene to it. Anyhow she was sweet about the whole thing, didn't complain, but after the fact I realized how poor a choice I had made.
I'm not the type of Disney fan who gets too upset about some of these views in Epcot (like the one above) where you can see stuff outside the park, at least not if as long as when you are close in to the pavilion the sight lines are better, these long sight line views across the world Showcase lagoon don't seem to me to spoil the magic, in fact you could look at it as making going to a pavilion even more of a "transportive" experience since as you get closer in these "outside world distractions" fall away.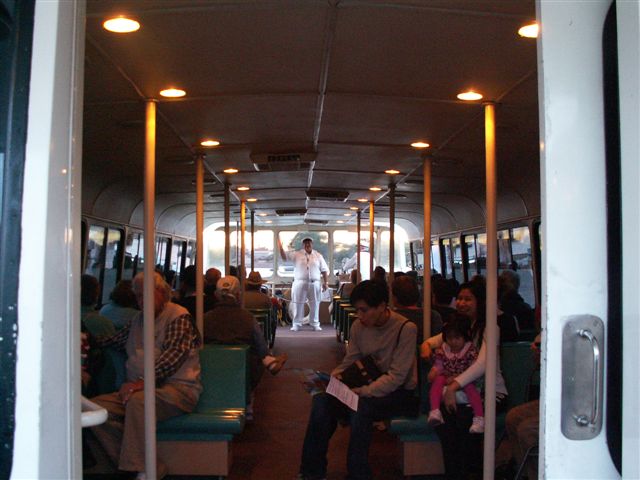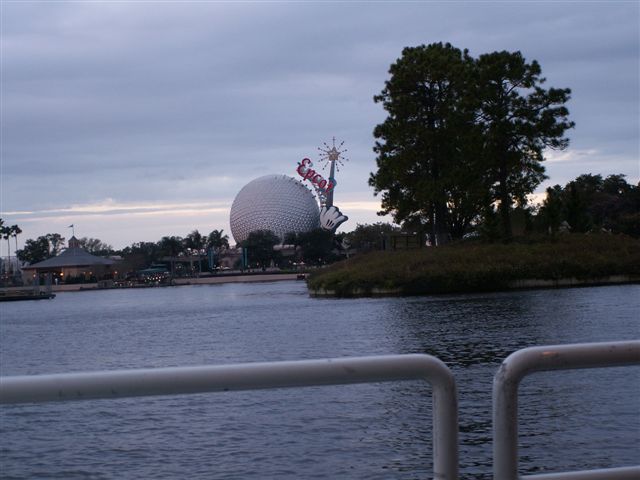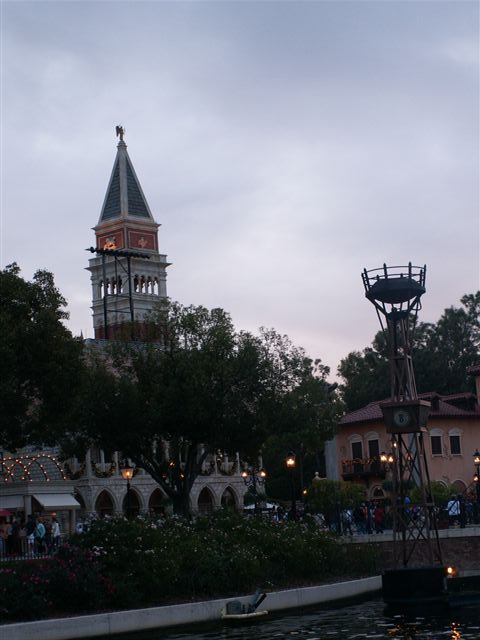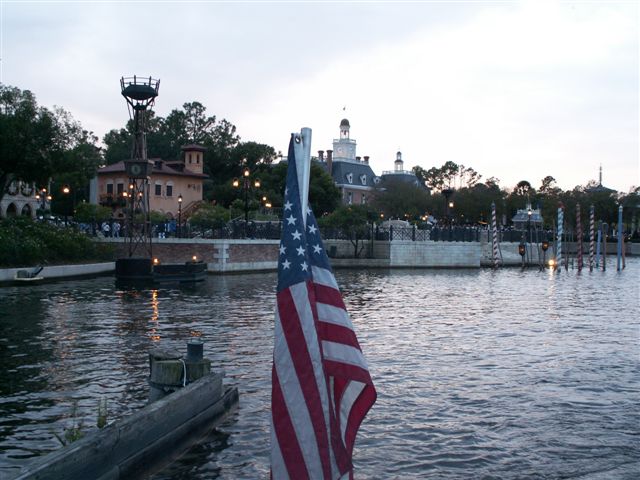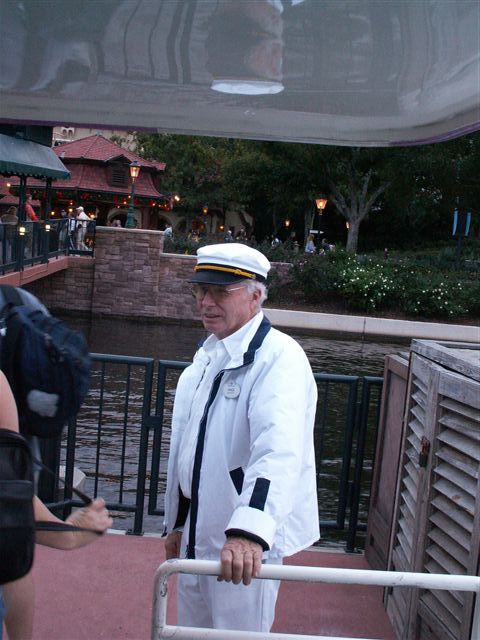 I've noticed the Friendships seem to always have two cast members on board, the cast member above (Vince) actually maned the wheel, while Paul (below) maned the microphone Paul was a ham and when I tried to take a photo of him he grabbed the nearest guest so I would have a photo of him and an anonymous guest I think if I ride again while he's on board I'll want to keep the microphone live. As a side note I don't really remember these cast members names but having the full size images I'm looking at their name tags, still it's neat to have their names for the trip report.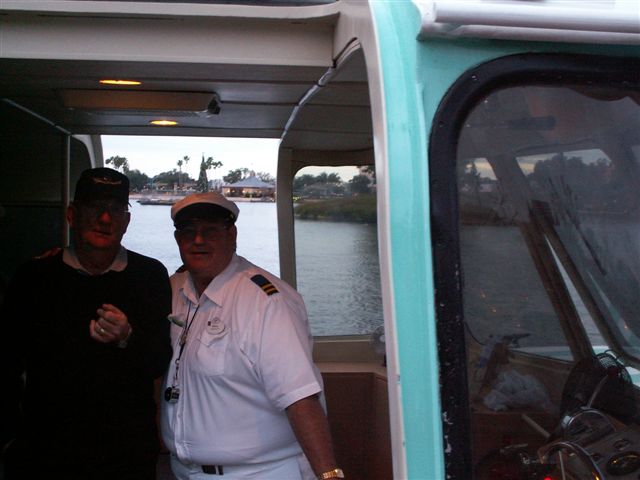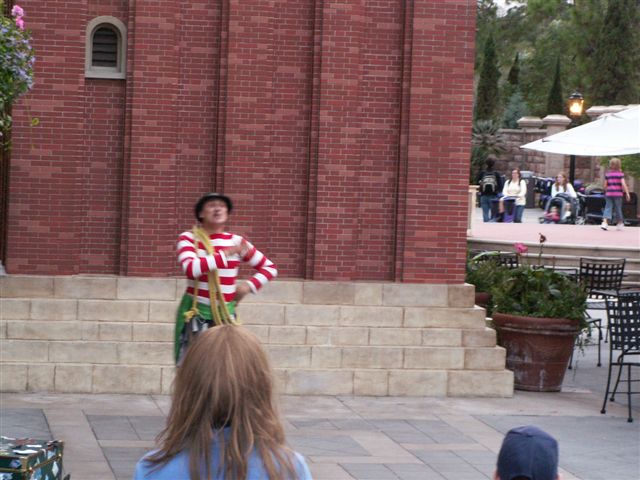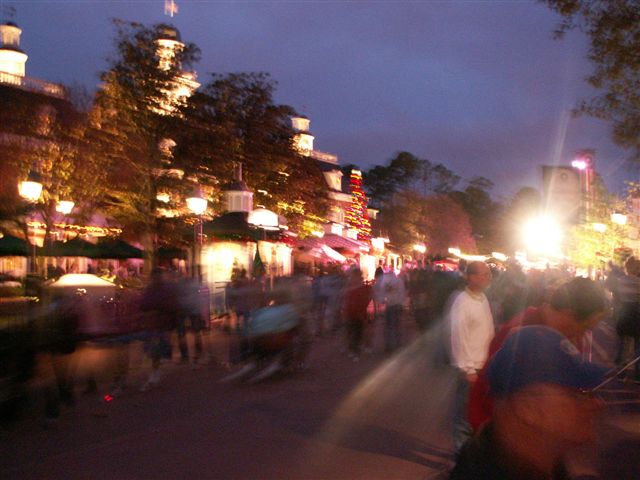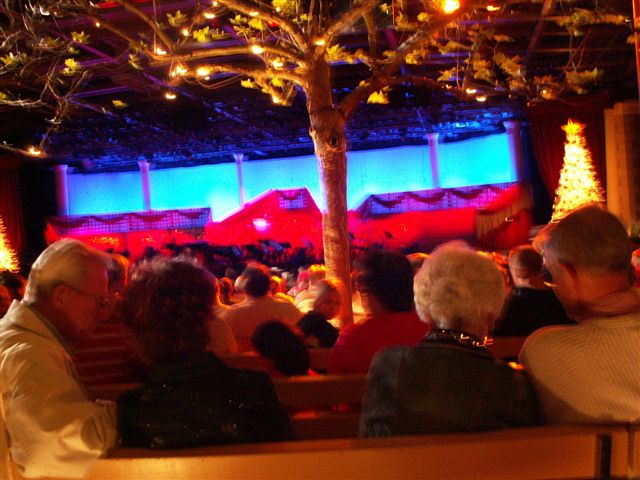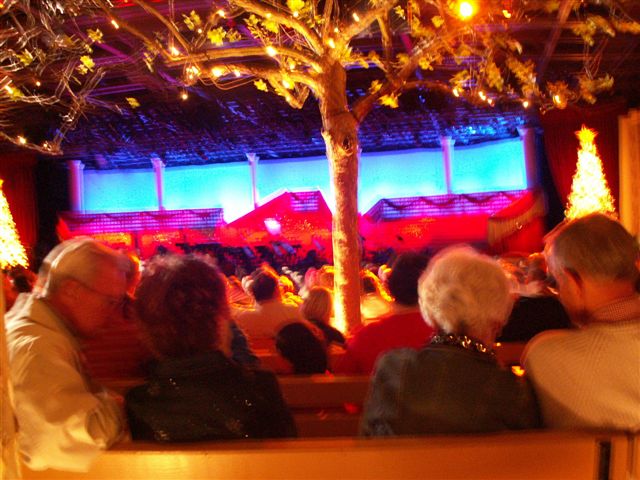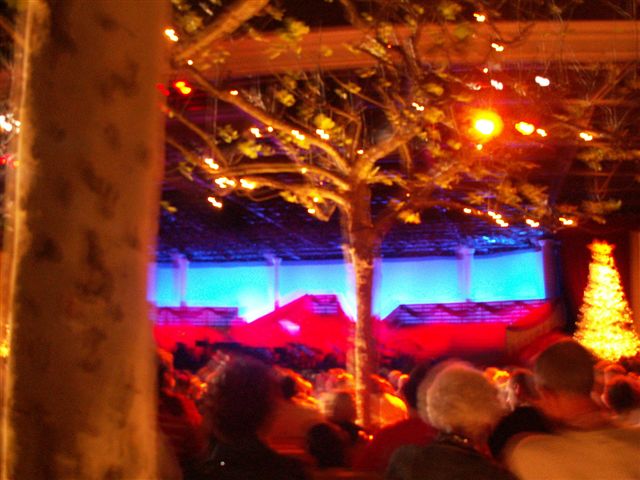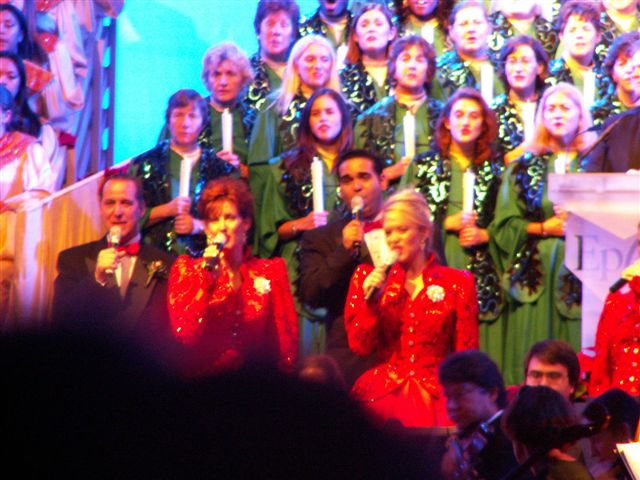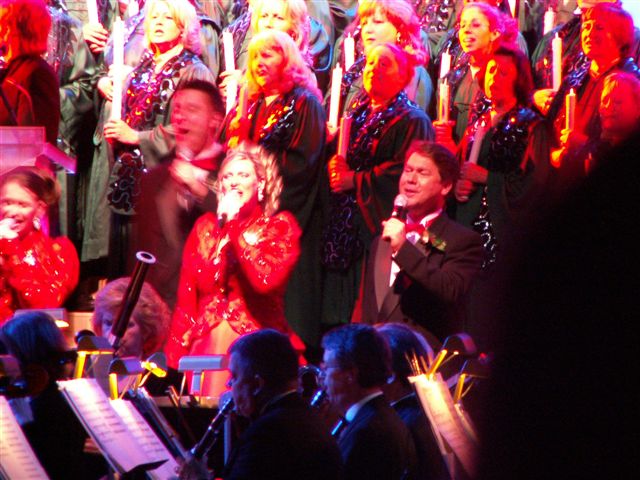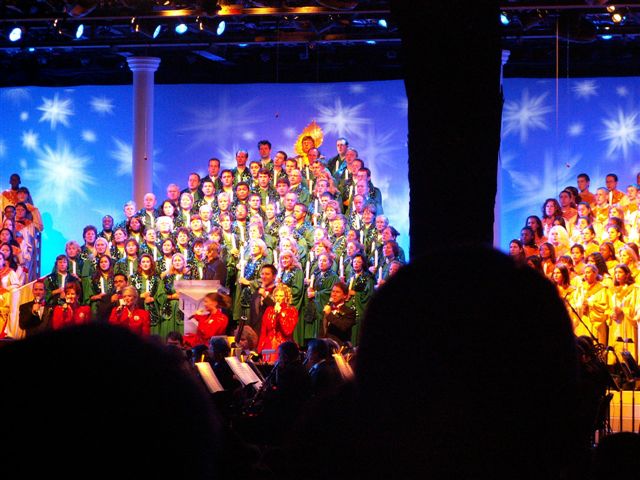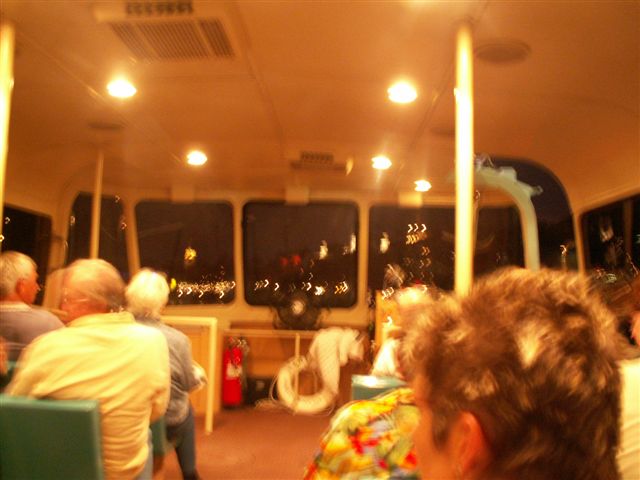 When we left the Candlelight we got lucky and came up to the dock at Morocco just as a Friendship was loading, it's almost always quicker to walk but in this case it was a real no-briner to ride especially as I think we were both a bit tired. After we were seated I saw a familiar face come aboard and said "Hi Earl" I think I took Mr Vacation by surprise, once he recovered form the shock that seemed to register on his face he greeted me as well.
Below: Richard was kind enough to pose for me
I liked both of these t-shirts (above), how nice of them to put them side by side for me! Notice that they BOTH have post year 2000 versions of the Epcot logo, the shirt on the left has the WAND logo (I don't recall EVER seeing Epcot in that font until 2001 when the wand was changed over from 2000 to Epcot), and the Epcot logo on the right has the "C" that looks like a cradle holding the globe that they have made the "O" of the word Epcot into.
Anyhow despite me not picking out the best series of things for this day I don't think I felt particularly disappointed, on the contrary it had been quite a nice trip and despite the fact that it was more or less over there was still an overall happy feeling there, it had been quite a nice Mousefest visit.