Mousefest 2006 - Illuminations party
International gateway
Once Carlene picked me up we headed over to the Boardwalk, once there we headed back to the International Gateway where we were to meet up with others going to an Illuminations desert Party, It was either sponsored by All Ears.net or the sponsors of AllEars.net like MEI/Mousefan Travel, Maple Leaf Tickets, All Star vacation homes, and Quicksiver tours but many of the sponsors had representatives there, for instance I met Omar from Maple Leaf Tickets who had actually handled the transaction for the ticket I bought for this trip. But I'm getting ahead of myself, we got there quite early and were the first ones in the Outside International gateway area, which gave me plenty of time to take pictures. Jack Marshall was the first to show up after us, after he arrived it wasn't long until others started rolling in, and once we got INTO the park we then saw how many MORE people were already waiting inside. Once ushered into the garden down beside the UK pavilion there was a great table of deserts set up and there were also drinks available (and hot coffee was nice on a nippy, well nippy for Florida, evening). I love illuminations and this holiday version is even better, I look forward to seeing it again. I got most of the "Holiday Tag" sequence videoed, though there may have been as many shells in the last 30 seconds that I missed as there were in any two minutes of the rest of the show, so here's a link to someone else's video of the Holiday tag that is more complete than mine. http://www.youtube.com/watch?v=A4a8MwL6imY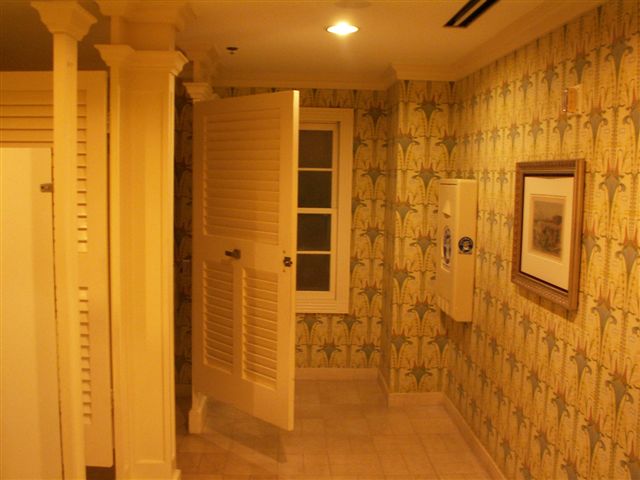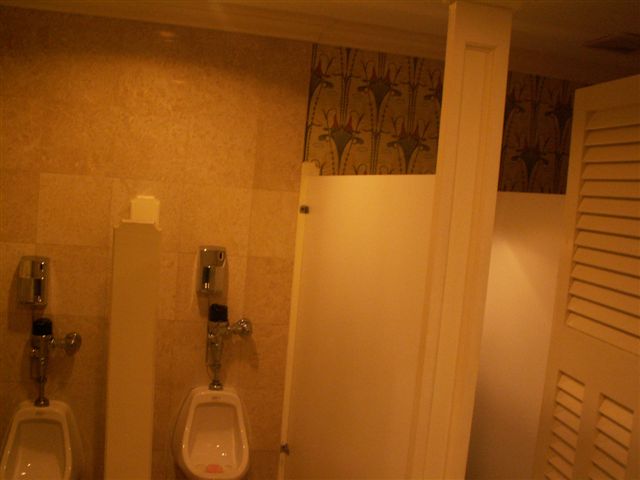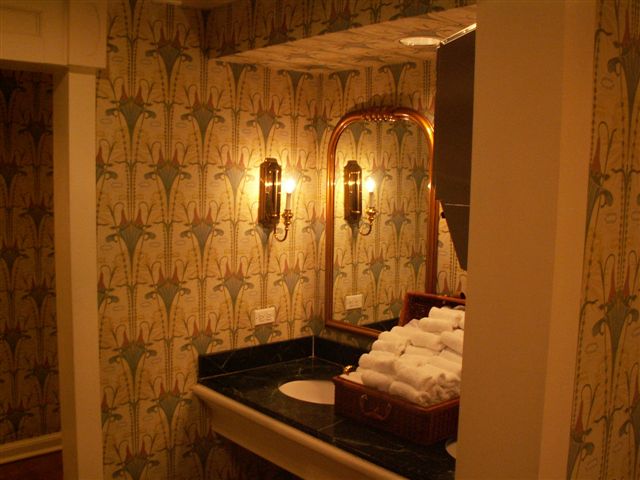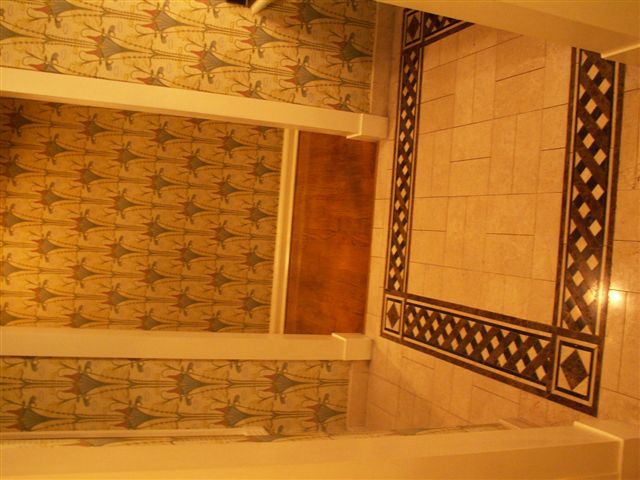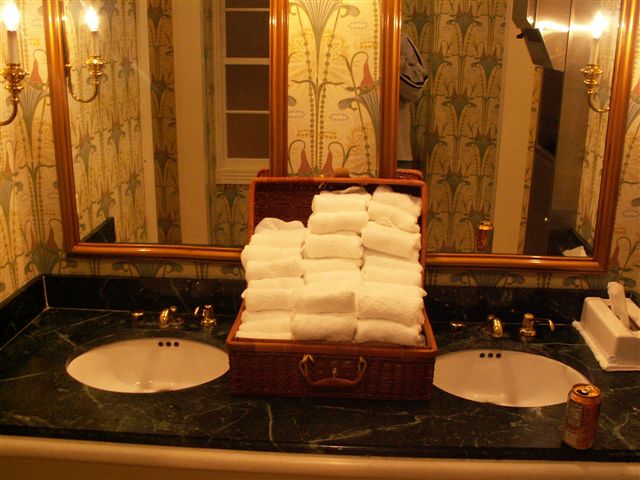 Above: Bathroom at the Boardwalk DVC resort
Below: The Bathrooms just outside the International Gateway entrance.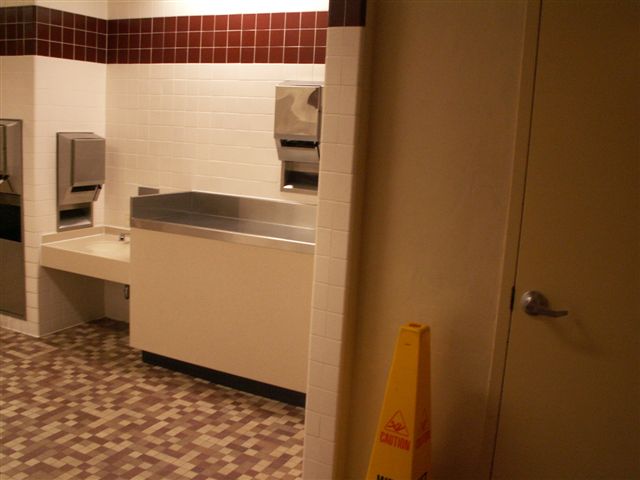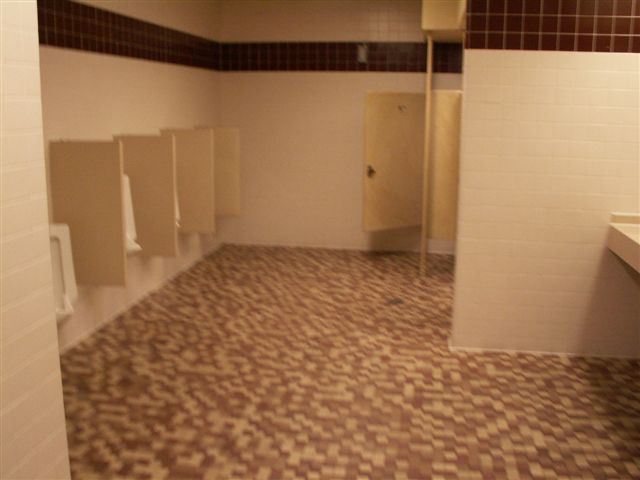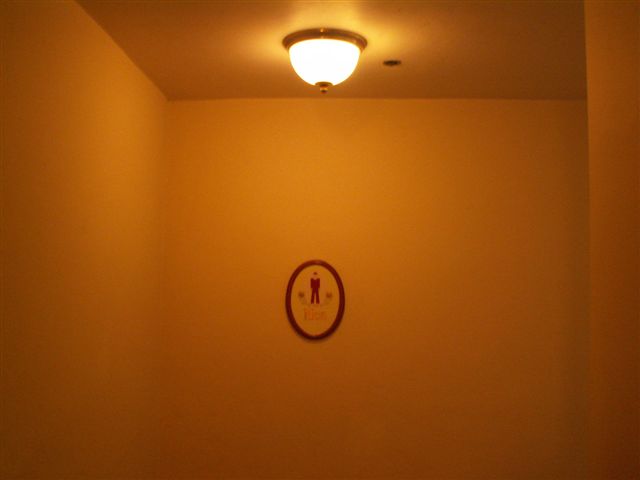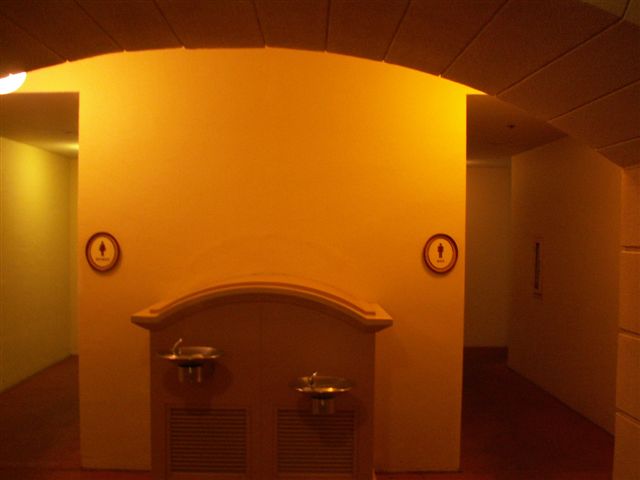 Below: Holiday banners in the covered area by the International Gateway Ticket booths.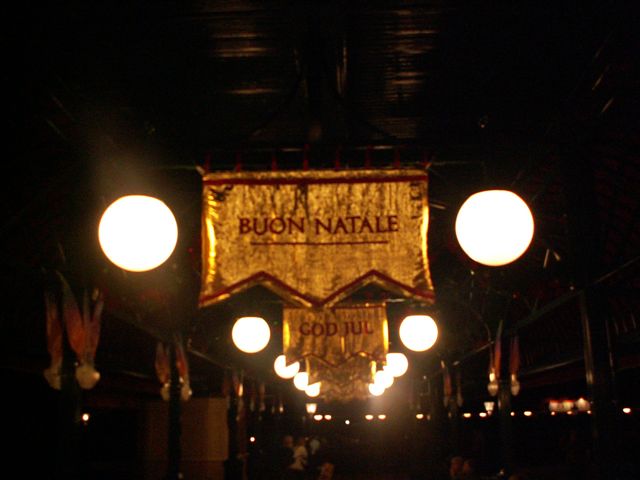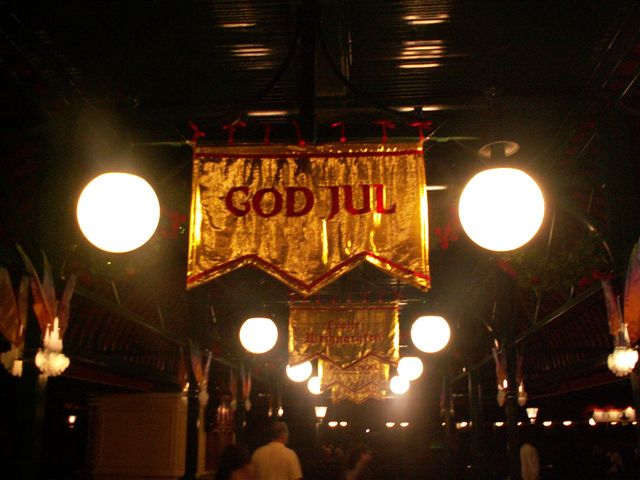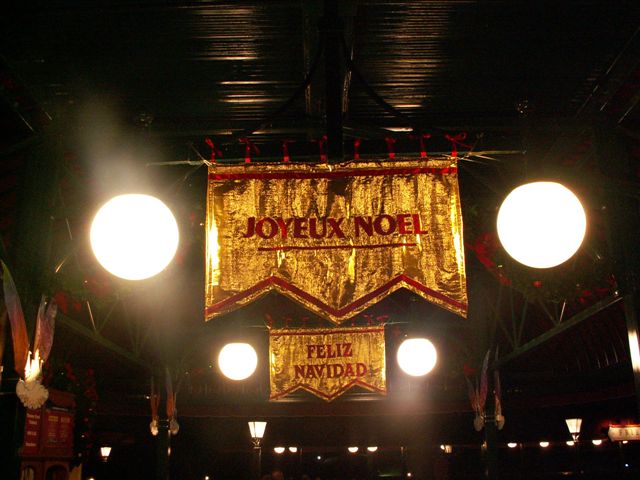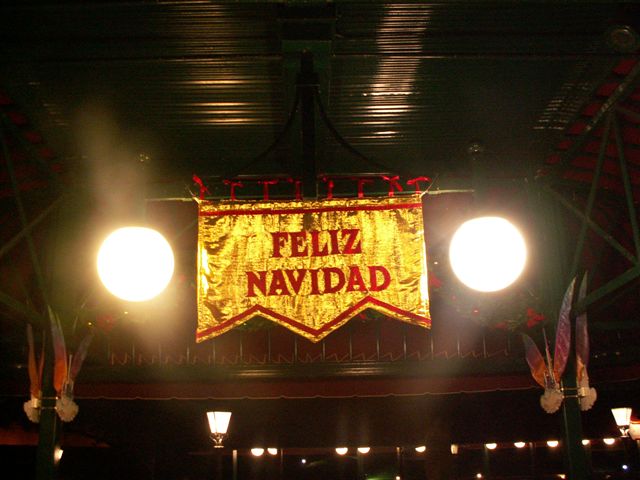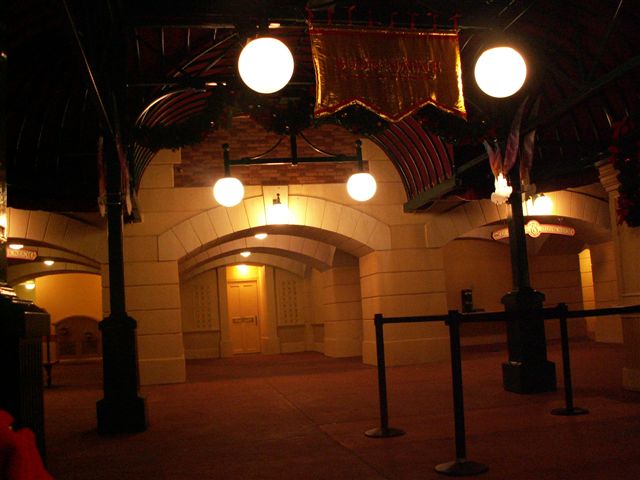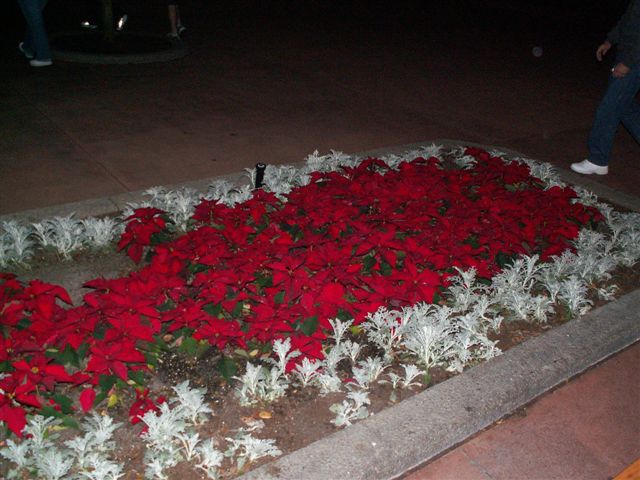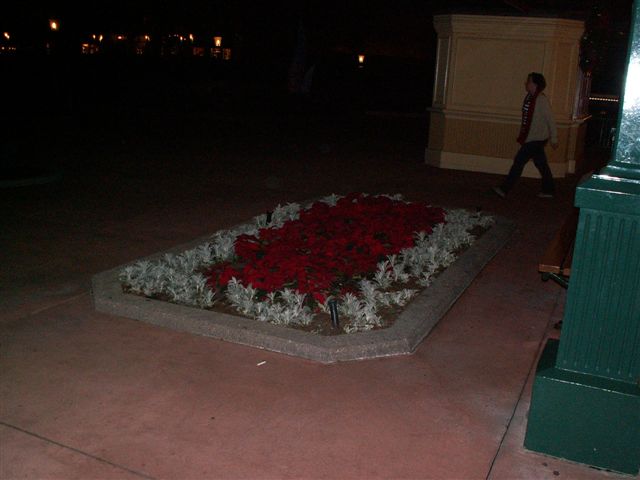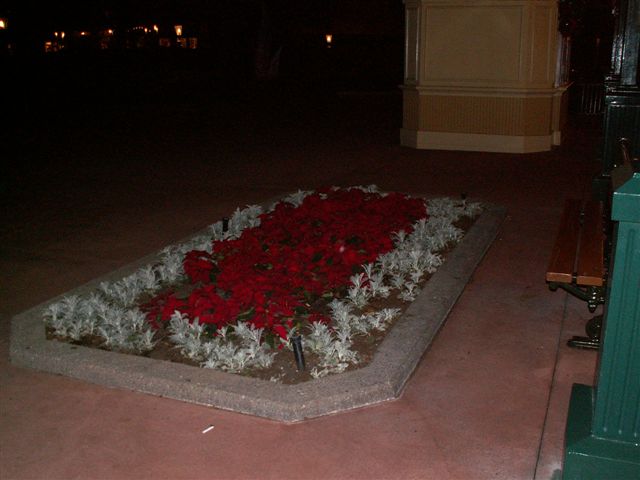 Above: Holiday plantings.
Below: Blue over Pink Friendship I.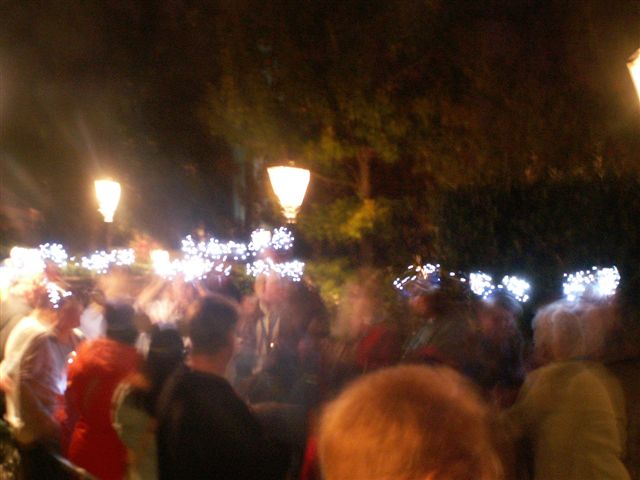 Above: Some of the guests at the party received lighted Mouse Ears, I believe they were folks who had booked through MEI/Mousefan Travel.
Below: Friendship IV at the Boardwalk Dock, as we returned to our room.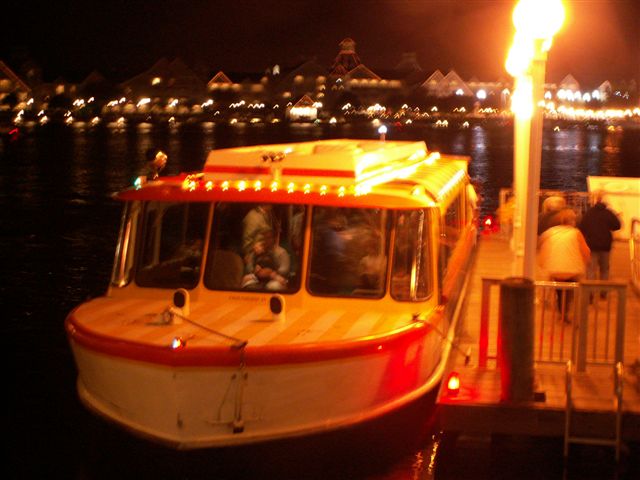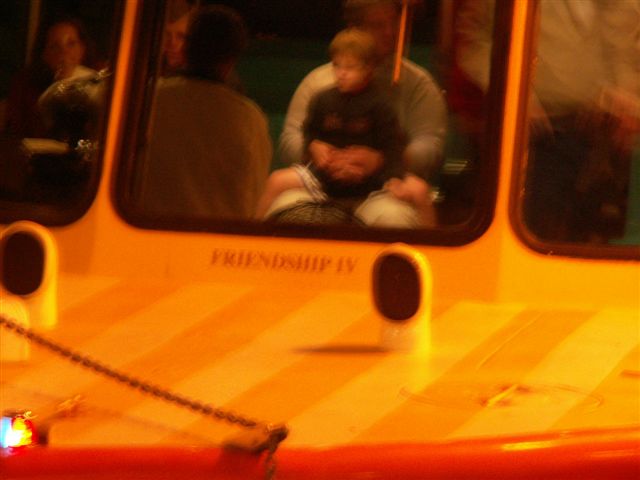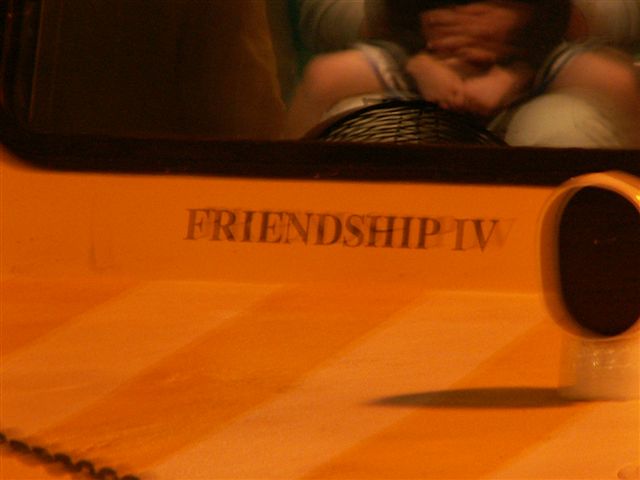 Big Brian's Disney Page - Main index

last updated 24-Jul-2007 12:32 AM