Return to Disneyland
Sunday, July 17 2005
Fifty years for them...A ceremony well done for all of us
It seemed that now would be a great time to enjoy attractions, with much shorter lines than they might normally have. I figured that the most popular ride at the park that does not have the fastpass option is the Matterhorn...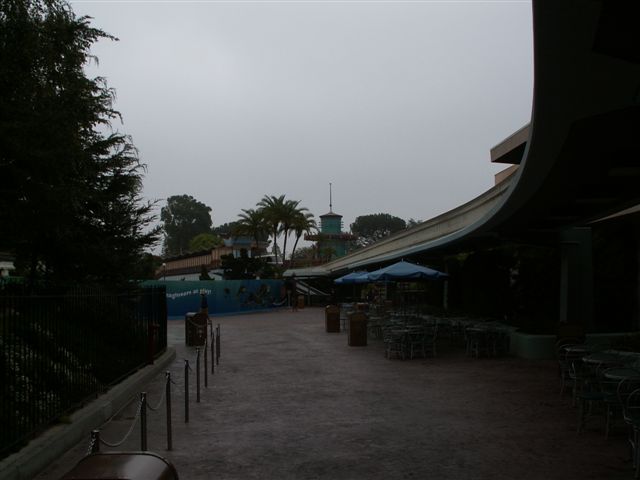 ... the three of us got in line and rode it with no wait, after that we could have rode again either side with no wait, but I knew Kyle was anxious to try the new Space Mountain, and I figured there wouldn't be a shorter line for it the rest of the day, so Carlene staked out a spot in the smoking area across from the Matterhorn, and off Kyle and I went, slowing briefly for me to try to get a photo of that beautiful tile mural of the Nautilus. Space Mountain was listed as a 20 minute wait on the board but I'm not sure if it was even that long. I did make some good use of even that brief time in line getting a picture of one of the wrist bands ( the last one I specifically tried to take a photo of).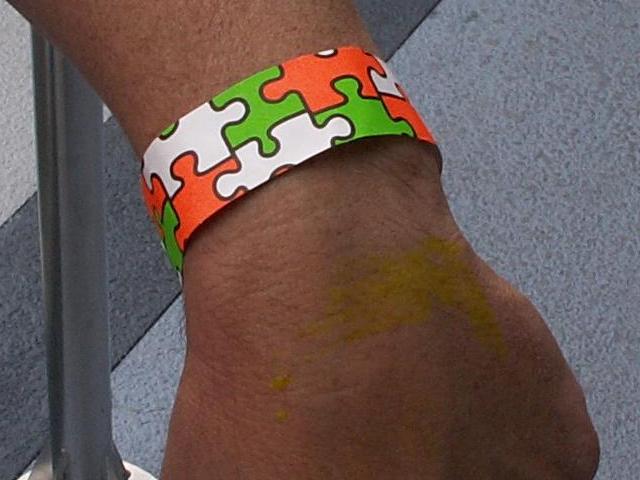 It was great, again, though I think the tunnel effect at the end took Kyle a bit by surprise.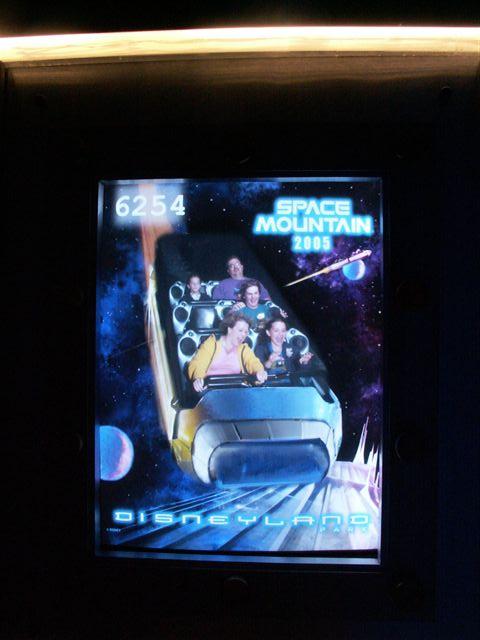 On the way back to Carlene, I snapped a shot of the " Space Mountains in space " mural, at Buzz Lightyear, which Kyle and I had talked about while in line for Space Mountain. After that we headed back to the Matterhorn to pick up Carlene. There was still no line on either side, for the Matterhorn, but, hoping that condition might hold true other places in the park as well. I suggested we hit a few of the rides in Fantasyland. We hadn't seen many strollers or small children in DCA and so I figured perhaps this would be a great day to hit Fantasyland attractions. I was afraid Kyle wouldn't want to go for this but he seemed quite willing to give them a try, we rode Alice in Wonderland, and then Mr Toads wild ride each with less than a 10-minute wait, but as we exited Toad I noticed it's entry doors had been closed and much of this portion of Fantasyland was being closed off for the 10AM event.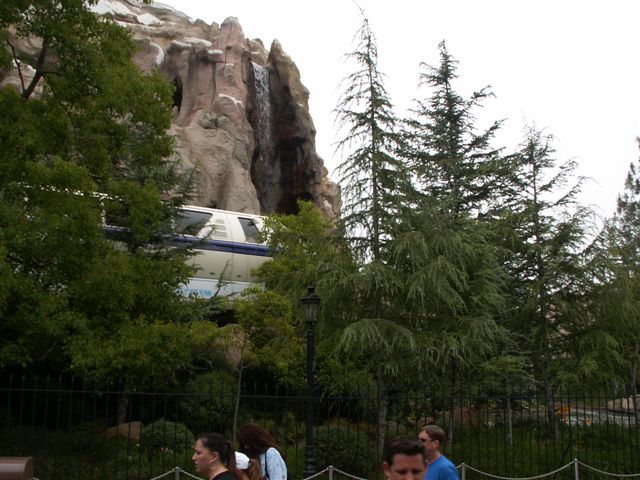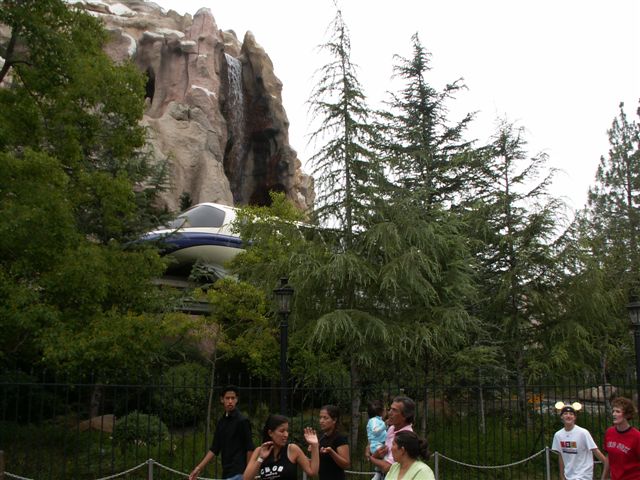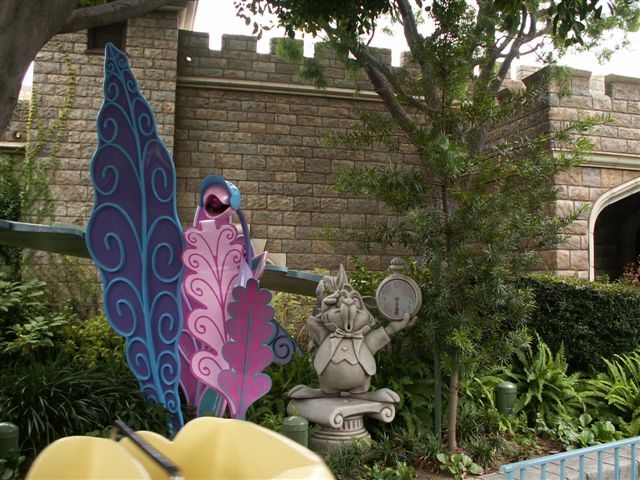 It was getting close to 9:30 So I figured maybe we should seek a spot to view it ourselves,looking at the map I saw we were between the Big Thunder Ranch and Small World Jumbotrons I led us to the Big Thunder Ranch one, only to see the biggest line I saw all day. The 50th Anniversary merchandise event was being held at the ranch and the jumbotron their would just be for those attending it. It makes me almost glad that I can't afford most of the neat stuff they sell, when I see what the folks who can afford it, have to go through to get it! We went back to It's A Small World, most of the people already there wanted to be lined up dead center with the jumbotron screen so there were still a large number of seats to either side even quite near the front. It was 9:38 when we sat down (I don't know why I remember that, I just do). All morning the jumbotron screens that we had passed by, in DCAs central plaza, on Main Street U.S.A., and at Space Mountain, had been showing film clips (without sound if I remember correctly) of things like the park being built, film of Walt doing introductory shots to the Wonderful World of Disney , and lots of other neat old clips. I really thought it was neat that They did this but can't say I spent a lot of time studying the screen, I was more caught up in conversation, looking around at all the folks lining up to watch the 10 AM ceremonies, and planing what we would do afterwards.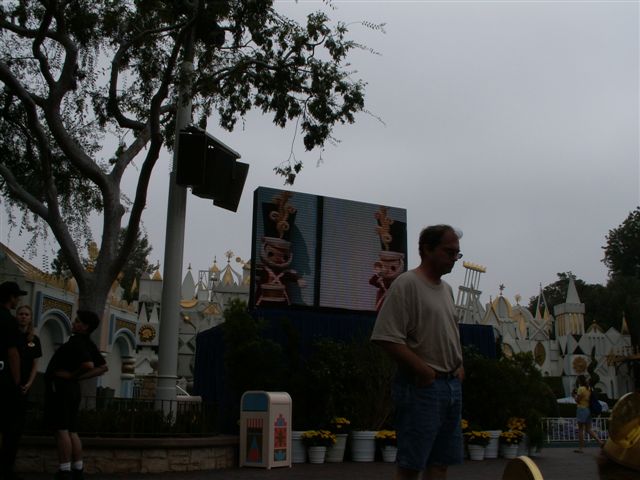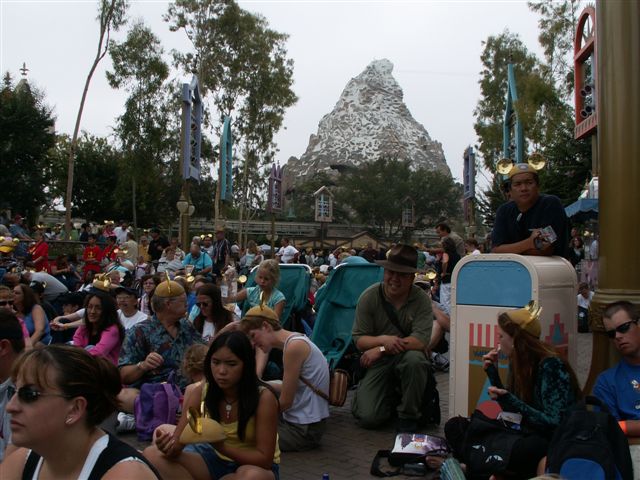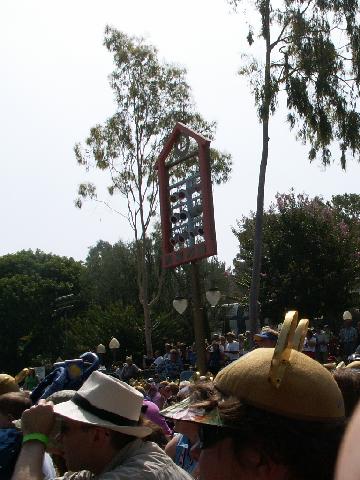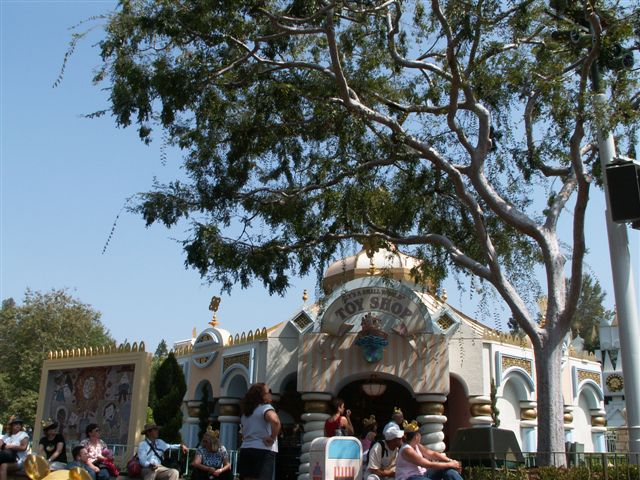 We hadn't spent much time back in this part of the park yet this trip, and hadn't been in Toontown at all, I also wanted to catch the Snow White musical performed at the Fantasyland Theater. So I figured if the Snow White show was close to starting when the ceremonies ended we'd hit that first, otherwise we'd go to Toontown. It was a bit after 10 before things actually got underway. I'll give my synopsis of what I remember here,. but if you want to see video of the actual videos heres a link to www.laughing.place.coms page on the ceremonies (there is video there!) the Disneyland band played, Mickey was there, Art Linkletter spoke one of the first spots, Bob Iger too, Iger Introduced Eisner, Who introduced first he Governator Diane Disney Miller, and Diane got to , well in a way Diane introduced her dad, at least a film clip of him giving the opening day speech back in 1955. It was a nice ceremony, though one " blooper " sticks out in my mind, shortly before Eisner brought Mrs. Miller to the podium he said something mentioning how nice it was to have all the invited guests and in the list he included Diane Disney Miller and Ron Miller, a bit later he said " did I say Ron Miller?". If he said Ron Miller , and Ron wasn't there, well let's just say this is one more thing that tends to confirm the negative things I've heard about Michael not working and playing well with others, Sure, it could have been a mistake, I'm just not sure I'd buy that. At the end of the ceremonies there were fireworks, I turned around and took a few pictures of the smoke from the castle behind us, then heard a pop from in front of me and saw streamers that came out from around the jumbotron in front of us Neato!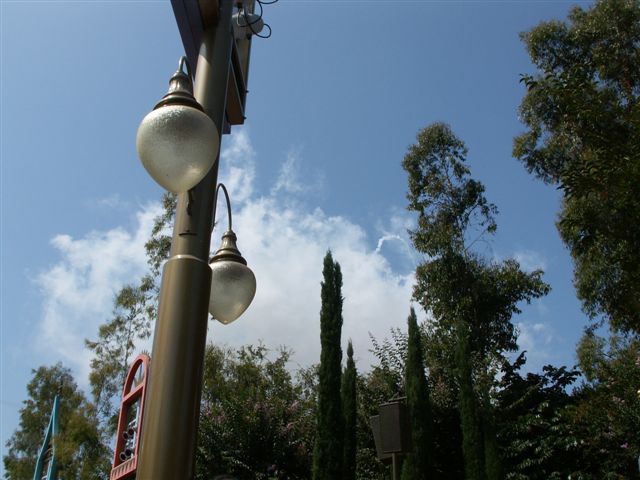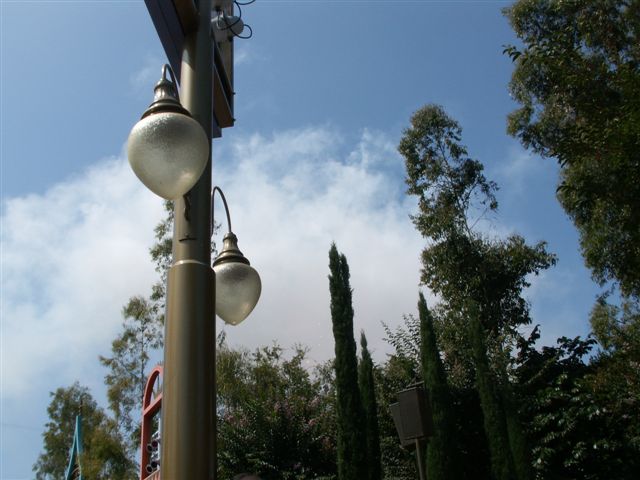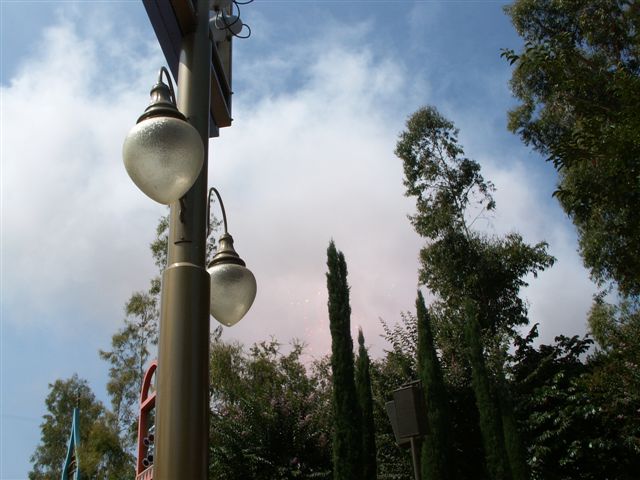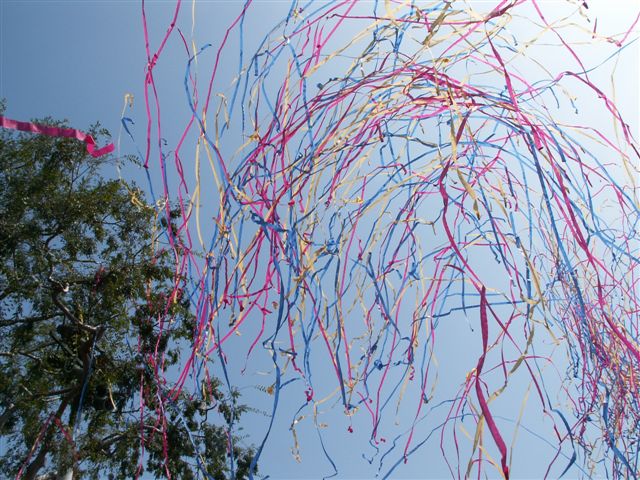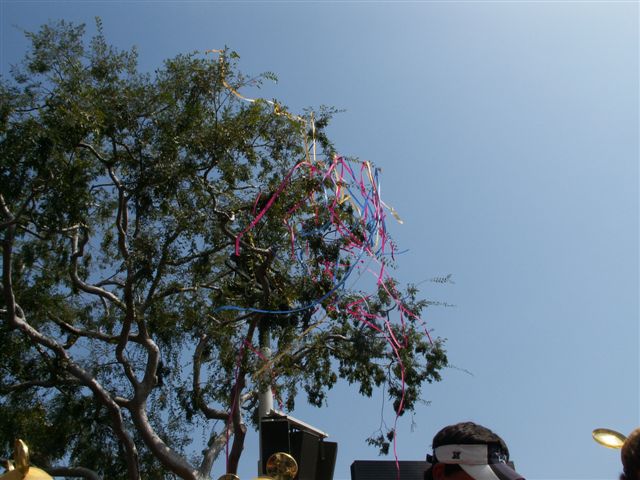 I grabbed some streamers, Kyle grabbed some, and Carlene did as well, we then ended up breaking off a few sections to give to people who came up from the back to look for some, after all how much streamer do you really need to remember you were there? not more that enough to fill a scrapbook page I figure. After the ceremonies had been over for a bit the Jumbotrons went into a rebroadcast of that archival film footage of Walt and the park, and later in the day they even re-played the mornings events.
E-mail Me martsolf@mindspring.com
next page
trip reports index page
Back to bigBrians Disney page