Return to Disneyland
Sunday, July 17 2005
Fifty years for them... One beautiful day for for all of us
After the ceremonies there was still plenty of time before the Snow White show enough so that not only were we able to ride Roger Rabbits Car-toon Spin, but also take in a leisurely stroll around Toontown.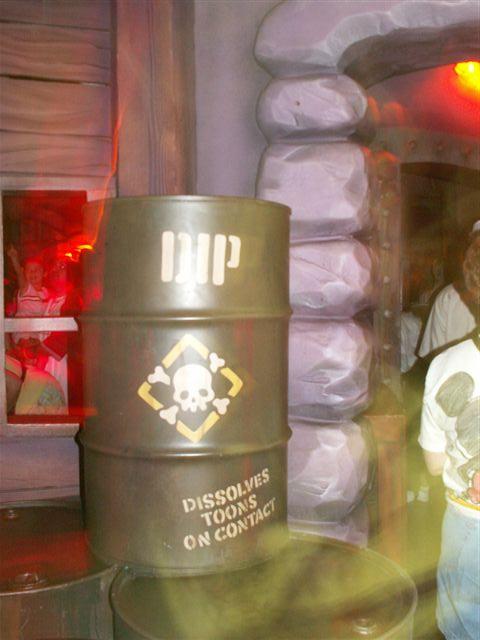 After that it was time to queue up for Snow White, so we got in line and after a few minutes they opened up the theater.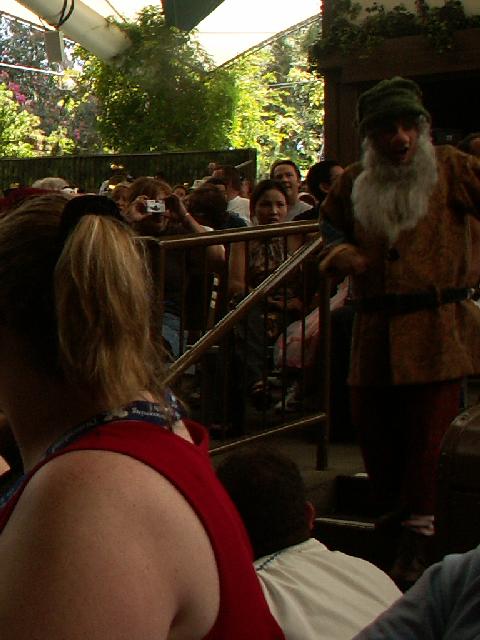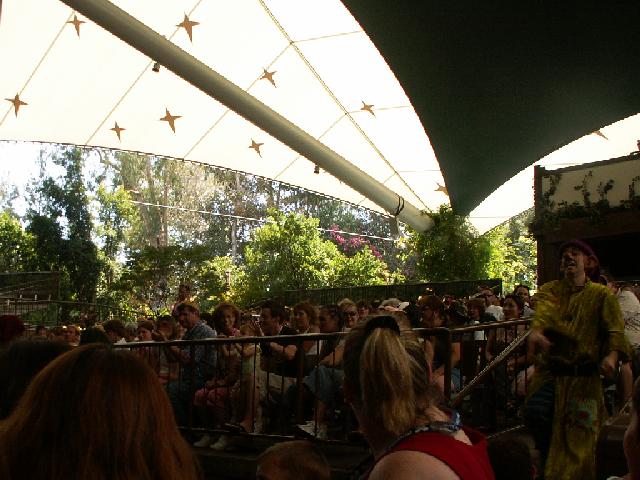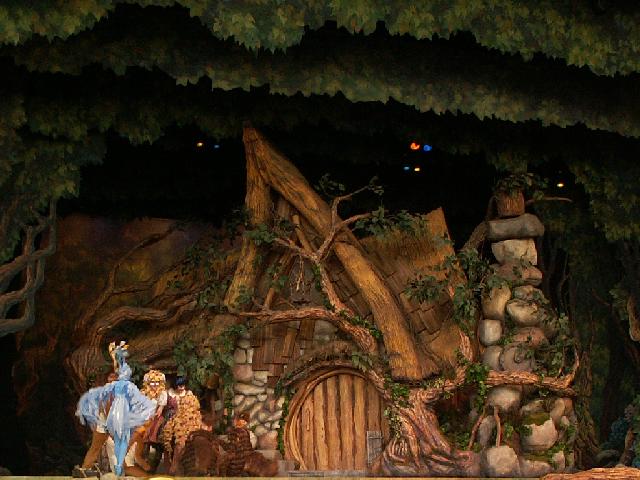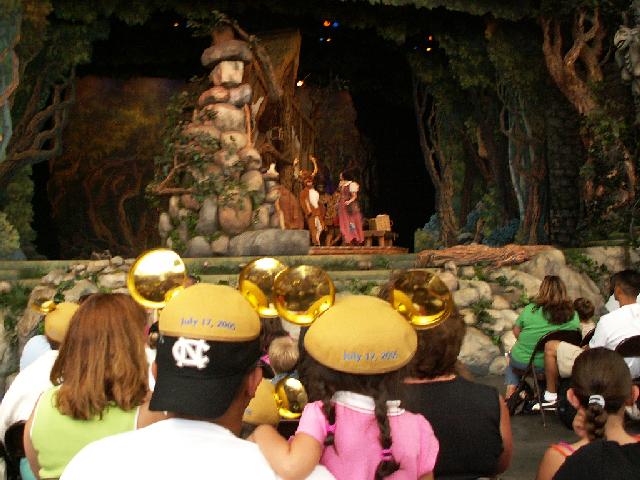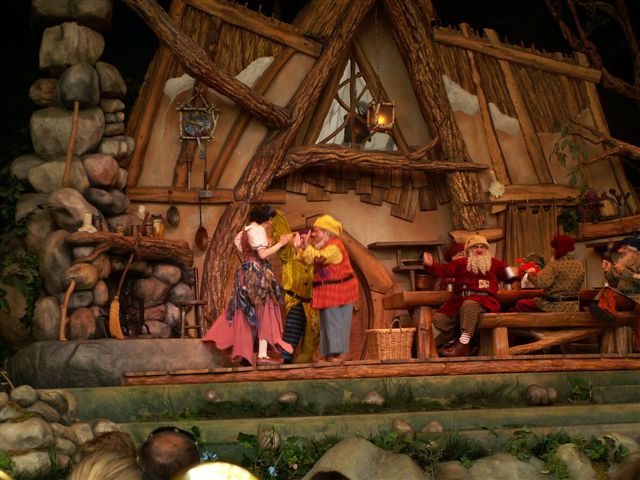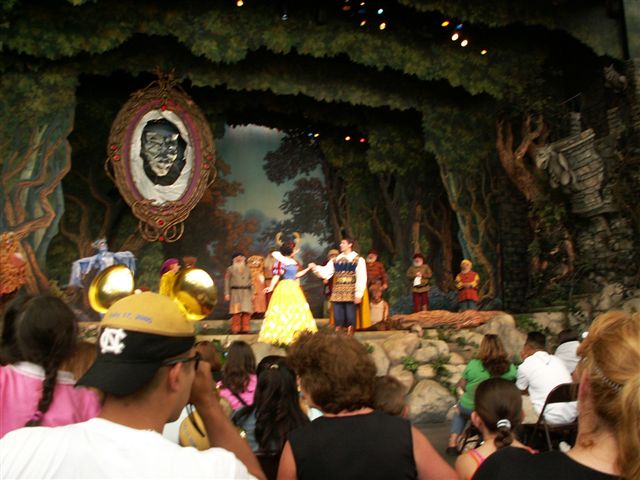 I enjoyed this show, though I still can't say that either it or the Aladdin show at DCA top my all time favorite of the theme park live musical, which would still be The Hunchback of Notre Dame from the Disney-MGM studio's backlot theater, Though I think that Aladdin may take the award for best theatrical presentation of a musical number with their "Whole New World" scene, and this show may be good enough that these two take my 2nd and third palace spots overall, then again the Lion King show from the Magic Kingdom (where Philharmagic is now) and the Little Mermaid are pretty good them park musicals too, either way that leaves Beauty and the Beast bringing up the rear. Once the Musical was over Kyle and I went and rode It's A Small World, while Carlene went to enjoy the attraction she wanted to see the most at that moment, the smoking area by the Matterhorn.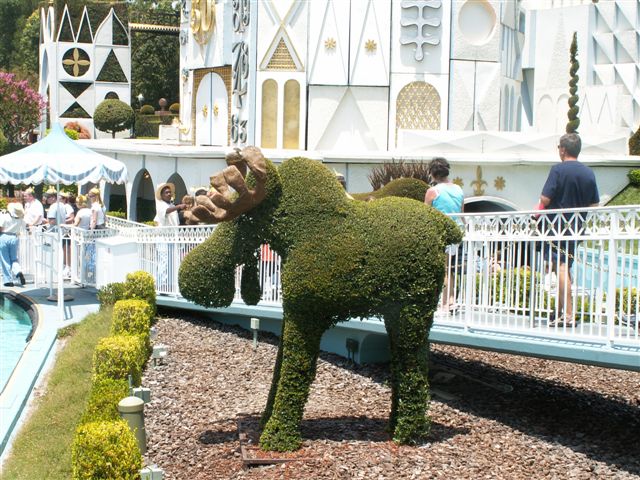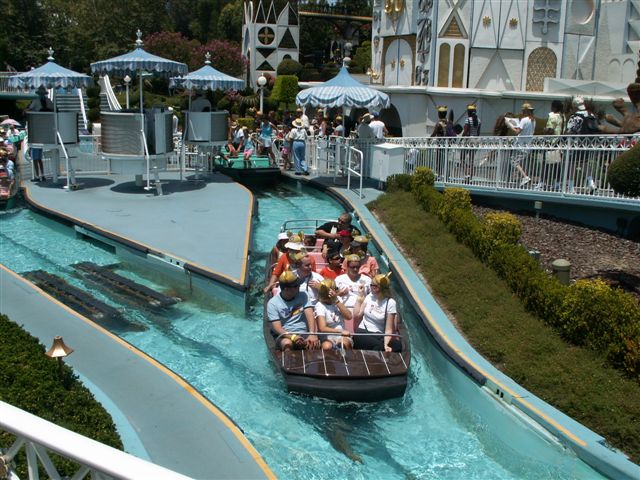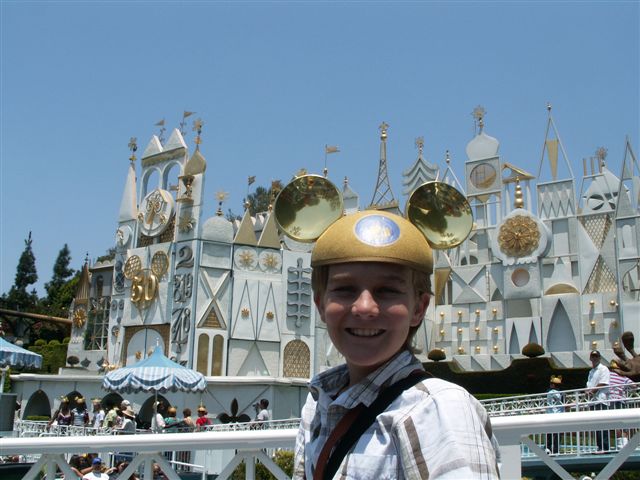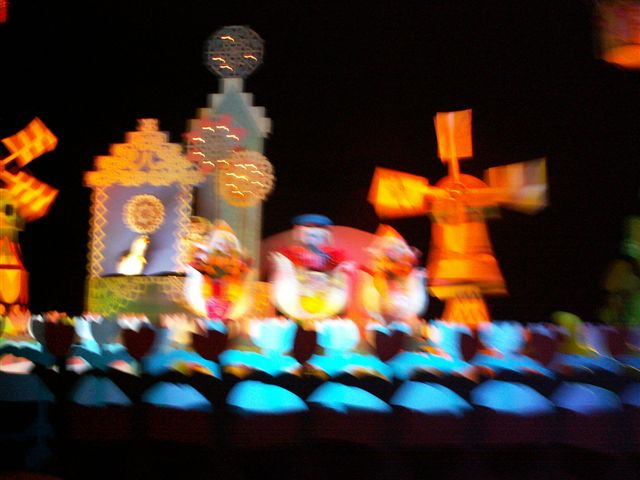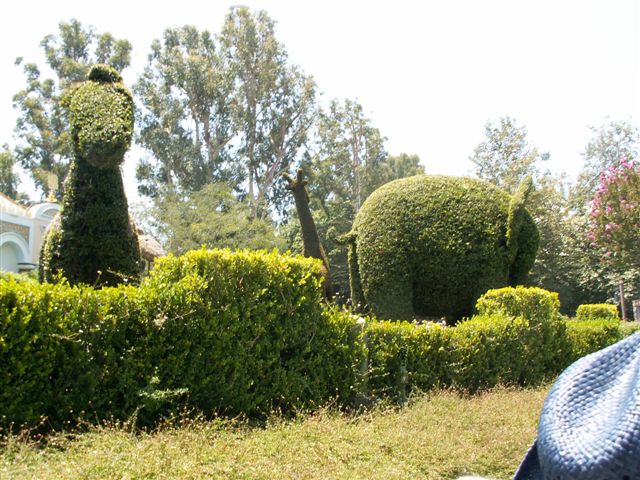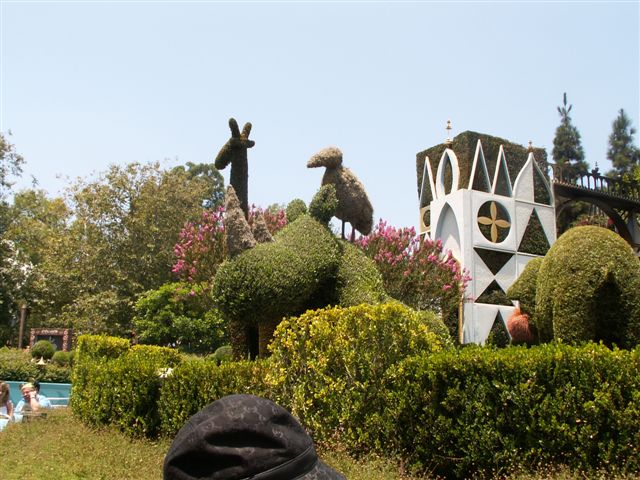 As we entered the afternoon, another attraction moved up on my "must do" list it's called LUNCH, so with that in mind, and with Carlene and Kyle concurring also feeling the call of food we made our way to Rocket Redd's Pizza port. I liked this eating place, which sits in the former Mission to Mars attractions building, and the attraction posters of former Tomorrowland attractions, are certainly probably one of the key elements of it's decor, but there are lot's of other details that make this 1950's view of the future work right down to the upholstery of the seats in the dining area.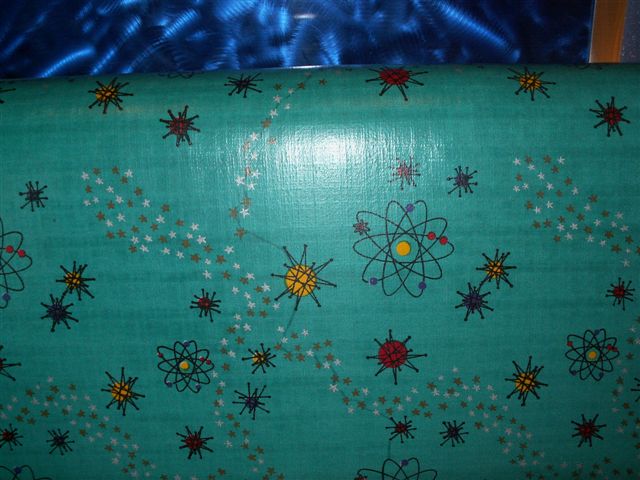 After lunch we had time to catch the train before the one meet I knew I wanted to do today for certain, the Tiki Room meet.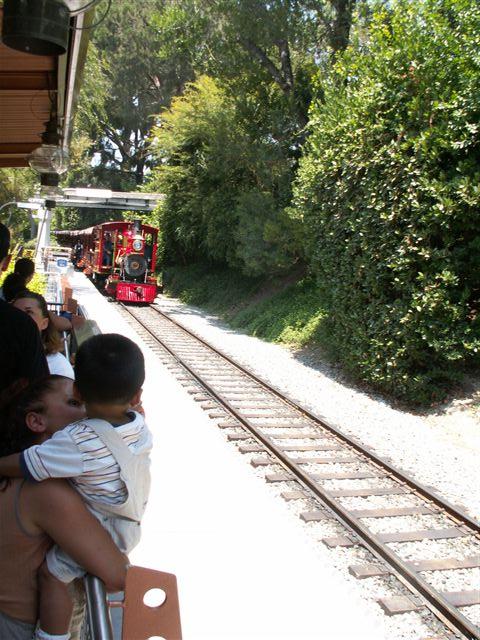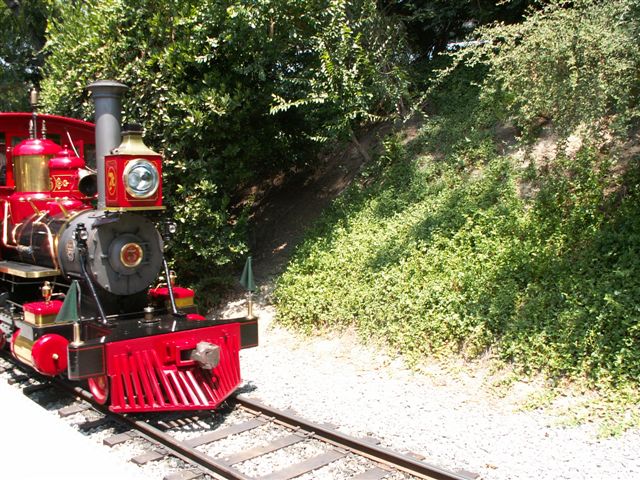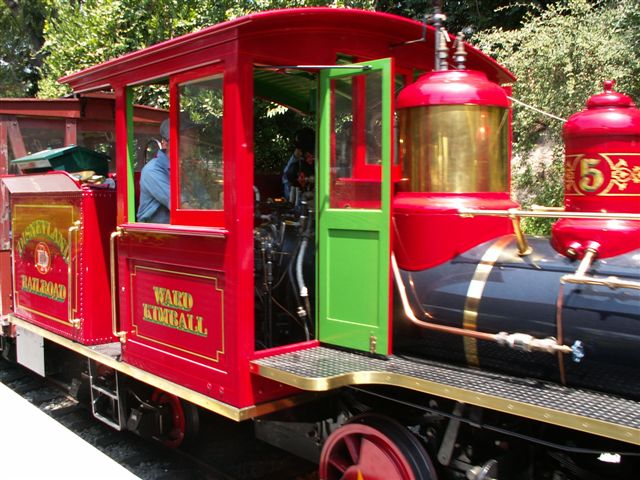 We rode the train from Tomorrowland to Main Street, this probably my favorite section of the line, featuring the Grand Canyon diorama, and the Primeval World. To be sure we would make it to the meet on time I decided it would be better to get off here that go around to the New Orleans Square station.
E-mail Me martsolf@mindspring.com
next page
trip reports index page
Back to bigBrians Disney page