Big Brians Disney Page: Allentown Disfan meet 2006
A GRAND CIRCLE TOUR
a links page
First off, let me acknowledge the page of that started this whole thing Fred Block's Dismeets page. Let's take a bit of a tour of the tables around the edge of the room, (the sponsor tables?) facing the stage going counter clockwise,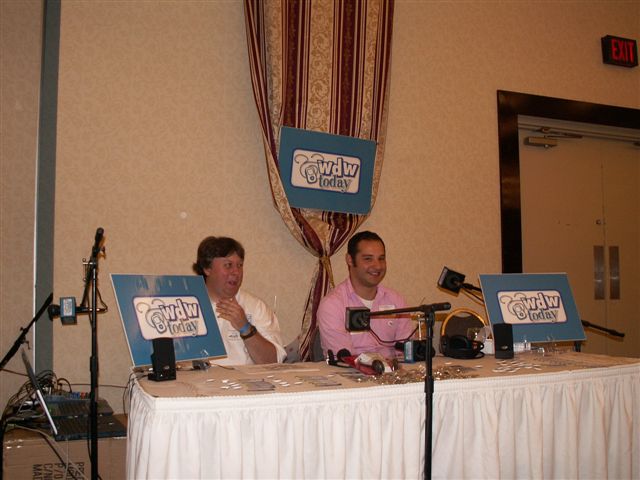 first we have the WDW Today podcast table...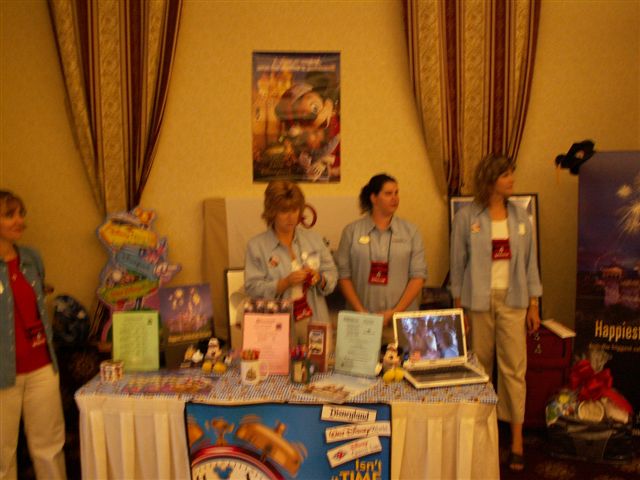 ...nearer the entry door we have Mouse Fan Travel (those agents of M.E.I. travel that specialize in Disney)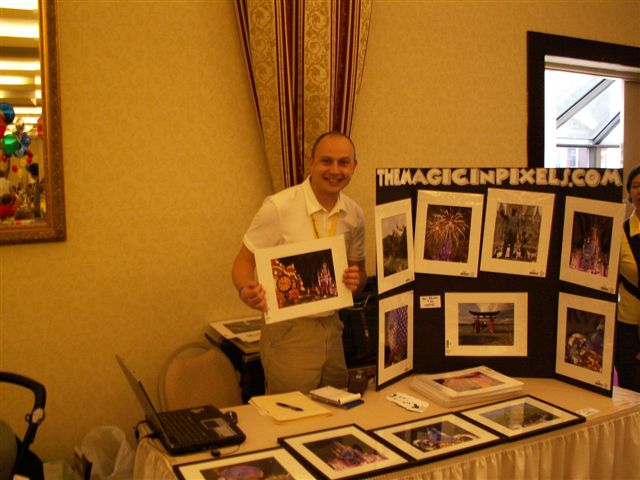 ...Tim Devine the well known photo blogger http://timdevine-disney.blogspot.com has a new web site The Magic in Pixels.com ...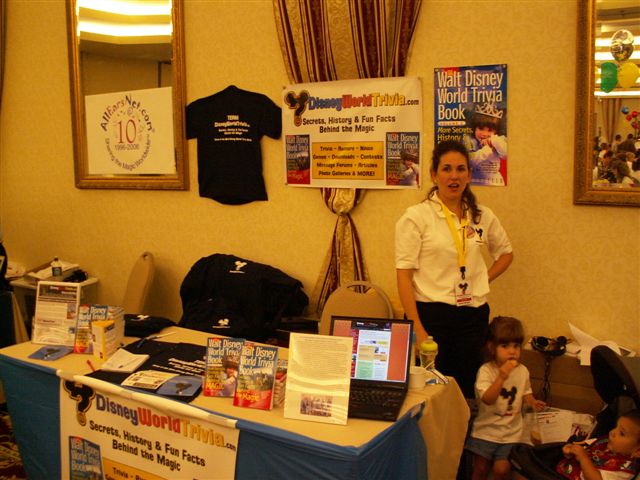 ...Lou Mongello's wife Deanna, (and their daughter Marion, who also appears on the cover of his new volume II) hold down the fort at the DisneyWorldTrivia.com table ....
Beyond that point I don't have table by table photos, I hadn't really thought through the ones I took they were more of a happy accident, in the future I'll keep this in mind, so for the rest of the room I'll just list the perimeter tables, when I get to the far side of the room I'm not certain of the order.
AllEarsNet.com next to Disney World Trivia...then on to the opposite side of the room
The Passporter Team of Dave and Jennifer Marx
Intrepid Travelers Tables promoting (at least)three books (not including Lou who's table you've already seen).

Disney On A Dime by Chris Carlson (who I belive was present).
Spinning Disney's World by Charles Ridgway Mr. Ridgway was not present (because he was at the NFFC event held at Disneyland this same weekend), but a nice man from the publisher was passing out POSTCARDS promoting the book.
Steve Barret was promoting a new book as well, he also has a second edition of the Hidden Mickeys book.

lastly in the far front corner of the room were the tables where the silent auction were held (photos on later page)
If I've left anyone out please email I'll be happy to add any corrections.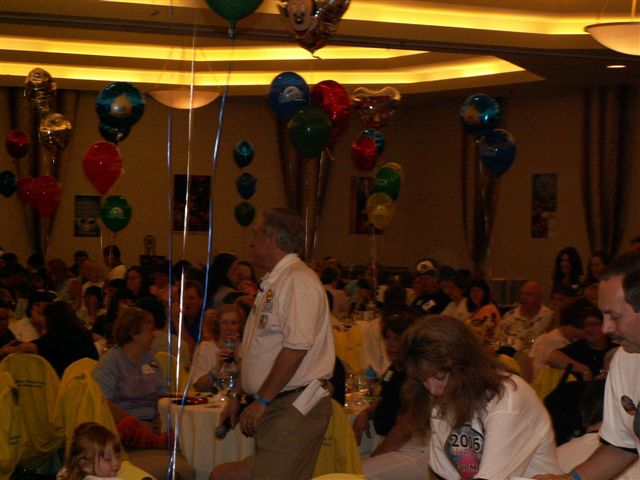 Before we got too far along in starting the day we learned that it was Mike Scopa's birthday so we treated him to a round of Happy Birthday.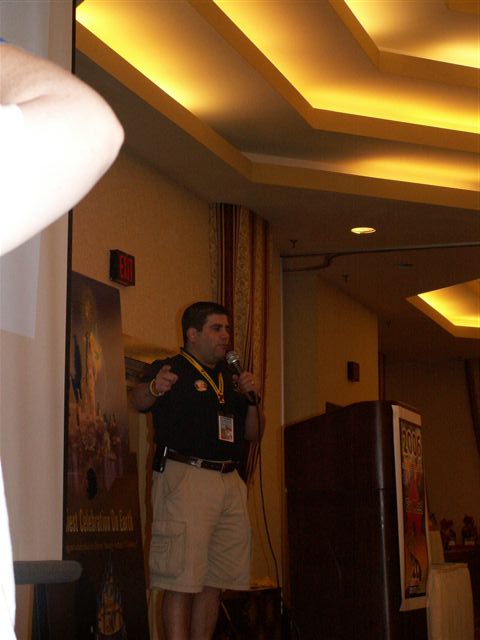 Lou makes a few more opening comments (after Fred)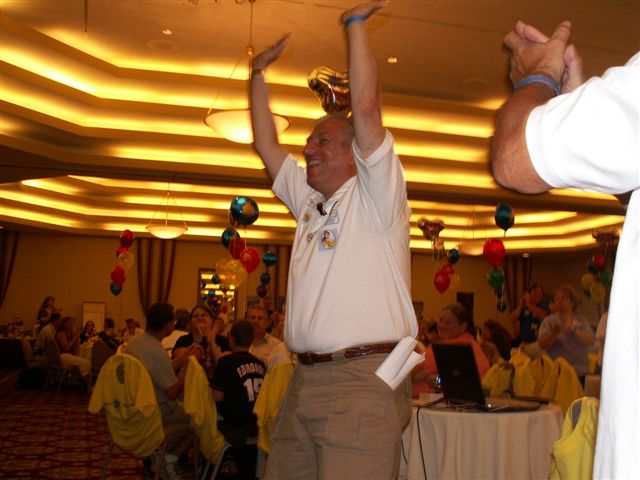 Mike does the "We're not Worthy" bow for Fred in honor of the work Fred has done putting the meet together.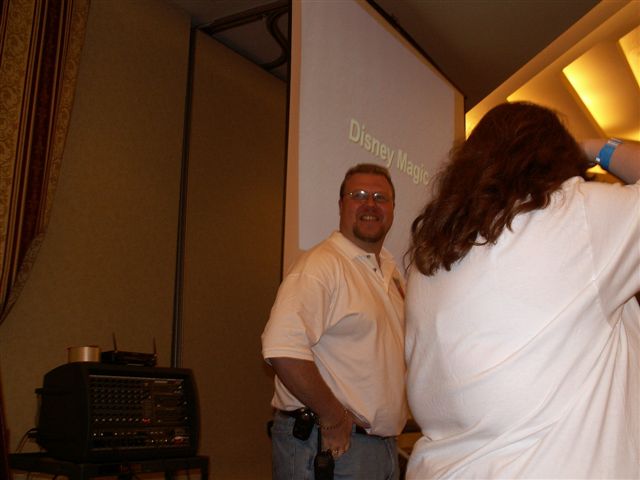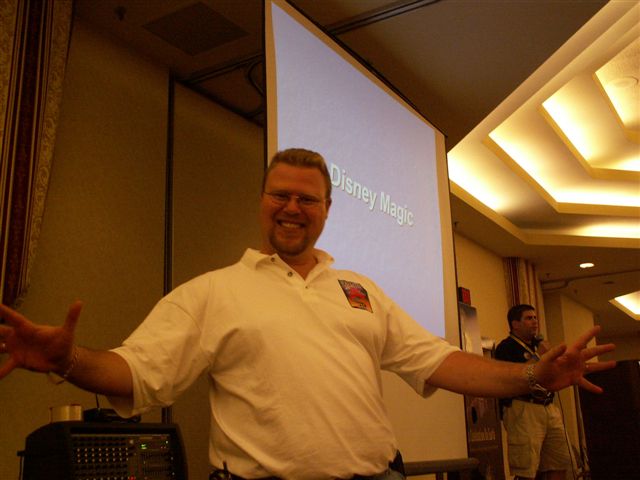 Fred's charged up and ready to go.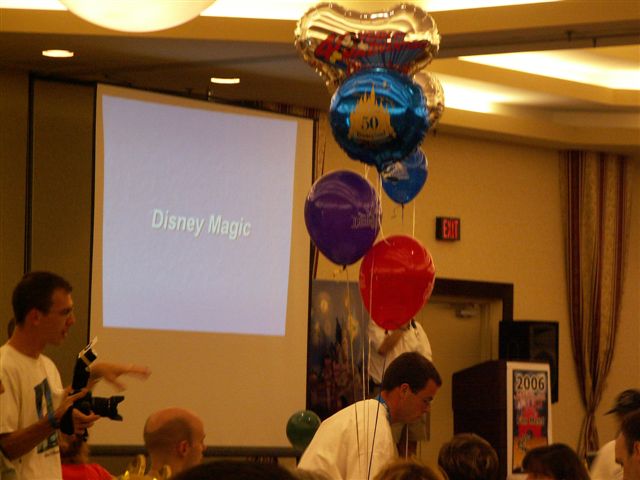 next page...Disney Magic!
feedback? Questions? Please.... E-mail Me martsolf@mindspring.com
Back to Big Brians Disney meets (meets index)
Back to bigBrians Disney page (main web site index)
Last modified by Brian K Martsolf at 20-Jul-2006 08:12 PM