August 2001 Walt Disney World trip report
Day Three: The Magic Kingdom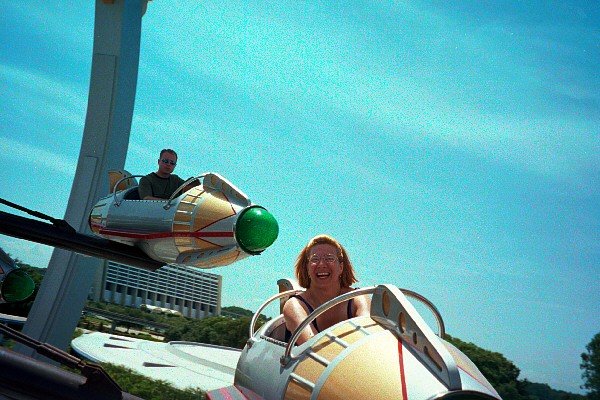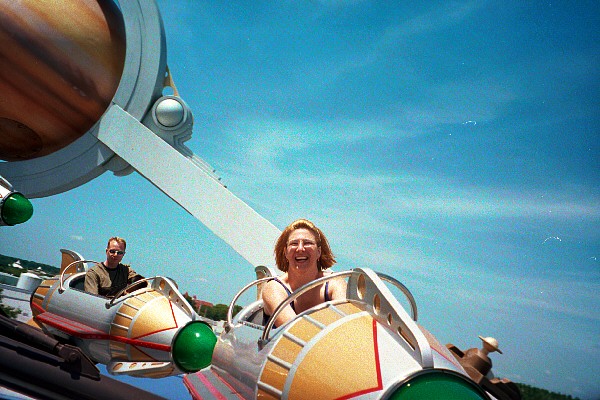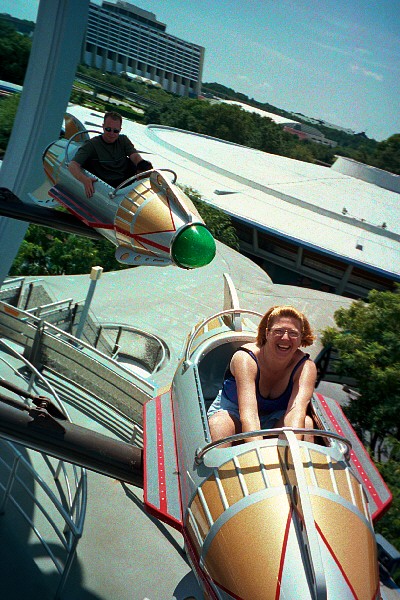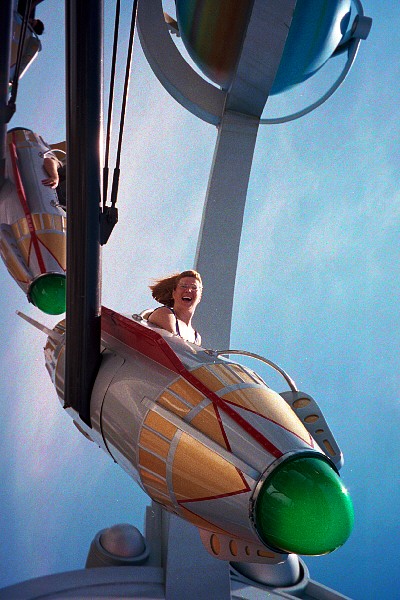 I've had good luck a few different times with getting pictures on the Rocket Jets so I wanted to get one of Michelle here this day, and as long as I was at it I took several.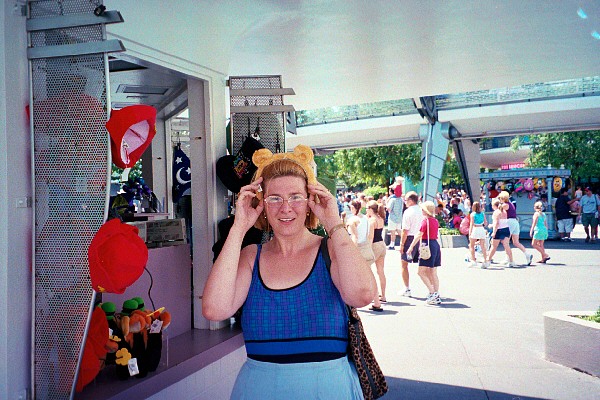 Michelle checks out some Pooh ears, I think this was also where I first saw the Space Mountain Audio postcard that I featured in the postcard segment in the first episode of my podcast.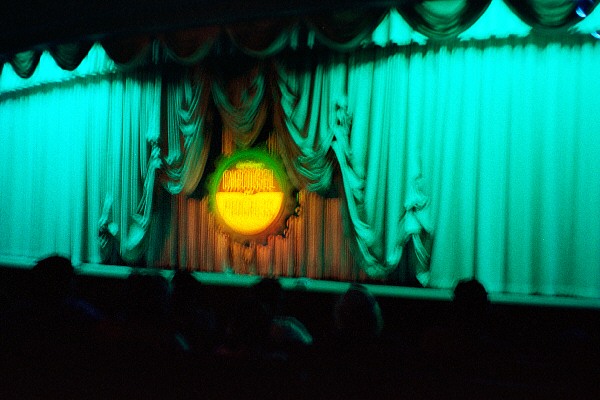 Who doesn't want to get a few good pictures of the Carousel of Progress? ... perhaps a better question is who actually can get a good picture of the Carousel of Progress? mine seem to be a bit shaky.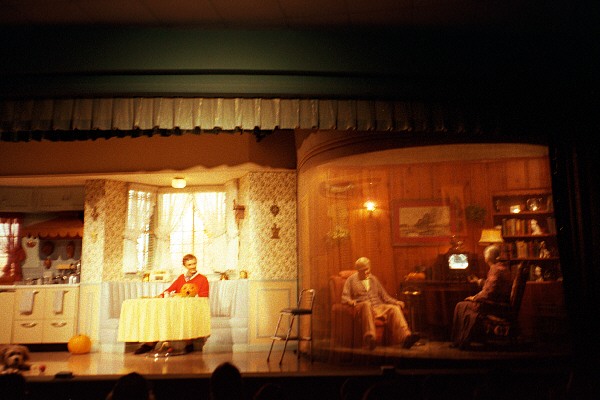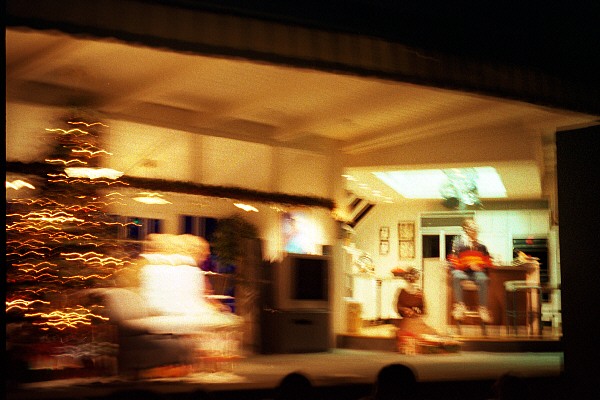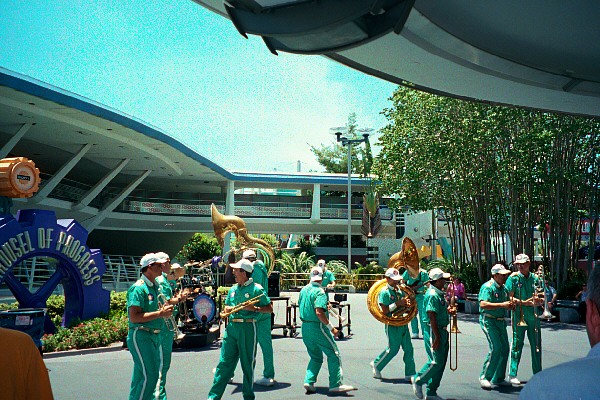 While they are not exactly the Future Corps I was quite pleased to see the Tomorrowland Blast!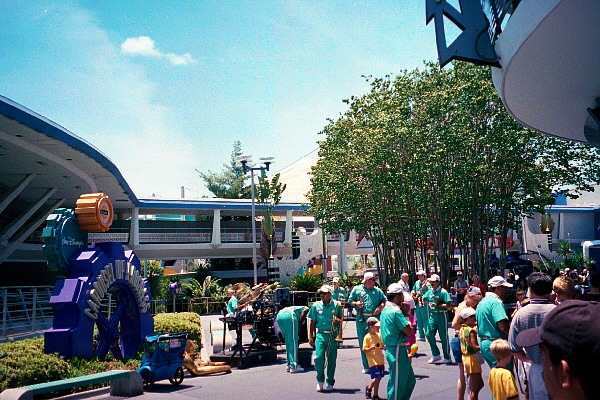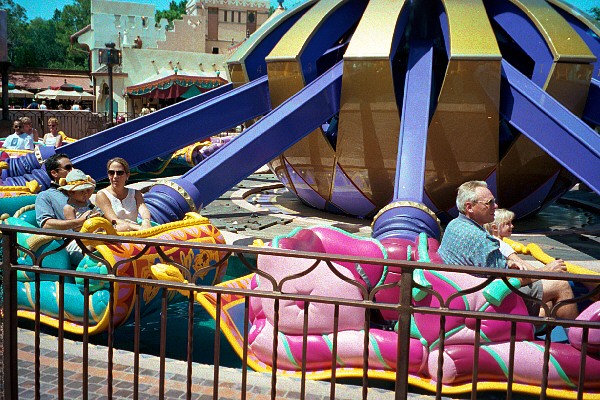 With a new attraction I guess it's only natural to take a few photos of it (above) and from it (below).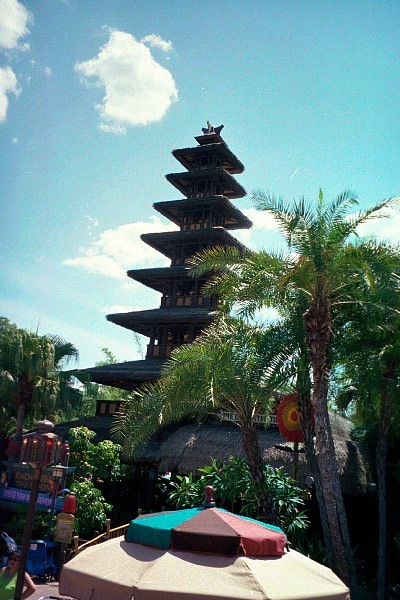 Last modified by Brian K Martsolf at 12-Sep-2005 11:25 AM