August 2001 Walt Disney World trip report
Day Two: Epcot
The next morning we got an early start and headed to Epcot.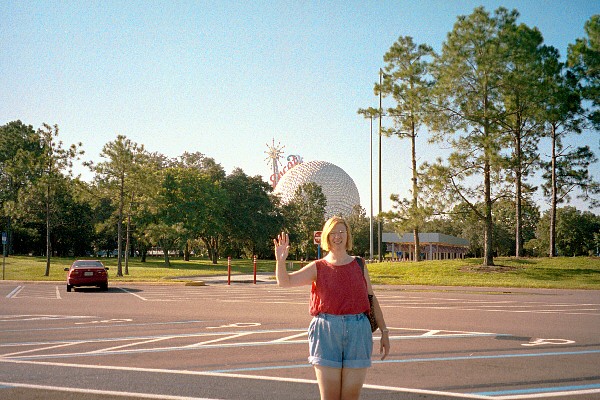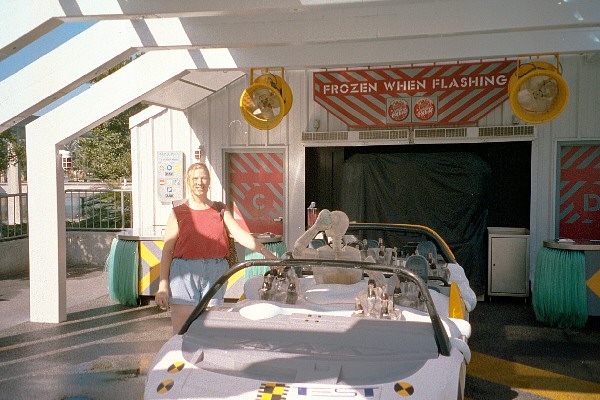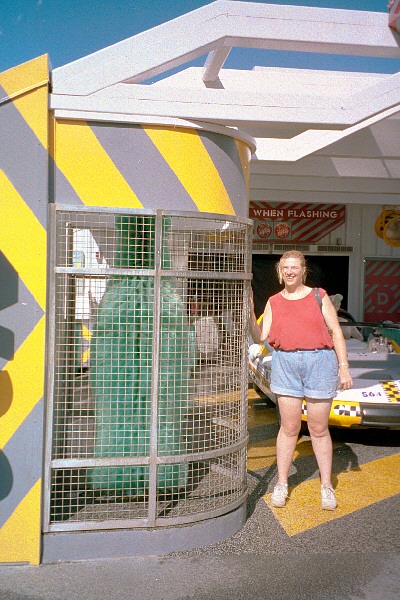 Since Shell hadn't been on Test Track yet that was one of the first places we headed, we took photos of the Coca-Cola cool spot, because Michelle has a friend who is very fond of that brand. I took the picture below because it had a squirrel and Spaceship Earth in it, AND a squirrel.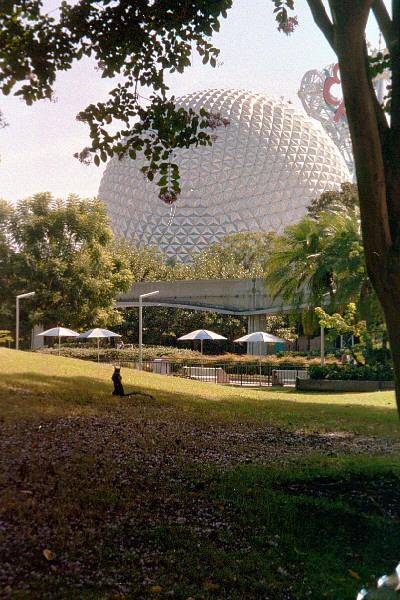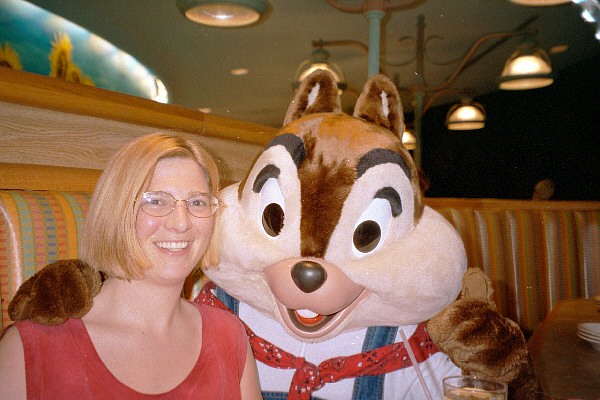 I don't remember exactly what attractions we took in this morning, but I do remember that we got a lot of attention from the characters at the Garden Grill restaurant , the characters even used the crayons to do some drawing on our place mat, there seemed to be some sort of story about some of the characters being upset with others and poking a bit of fun, but then again since they were communicating mostly be gesture, I could have gotten that wrong.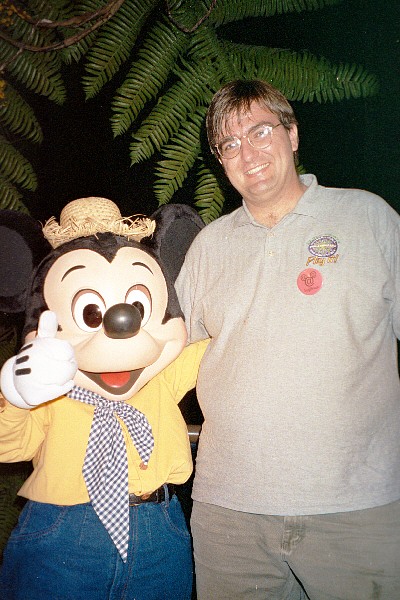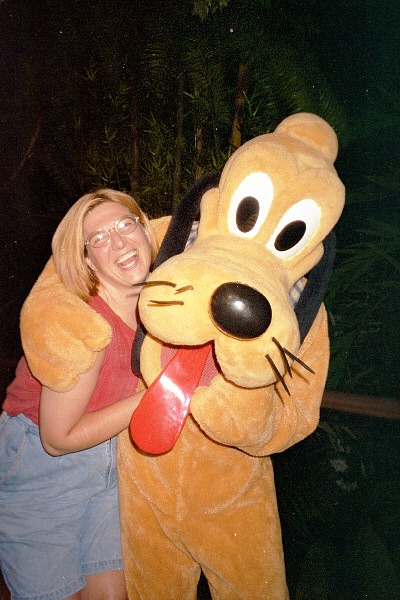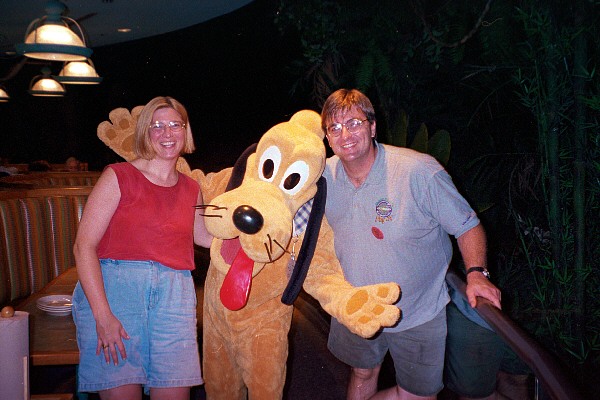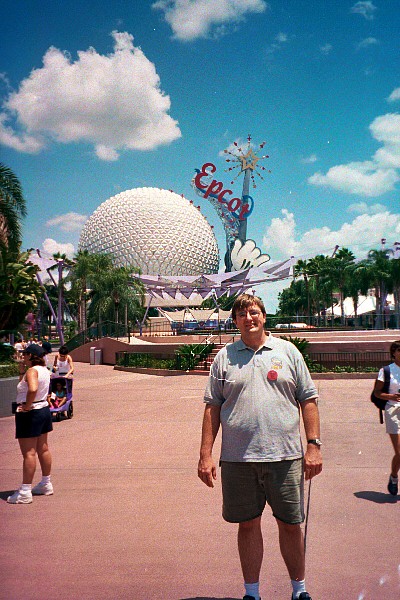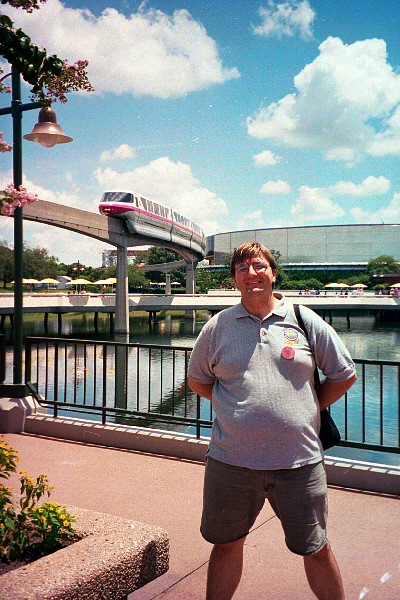 I wanted a couple of photos with the monorail and me in the shot and Shell helped me out with that, I don't think we had to wait to awfully long.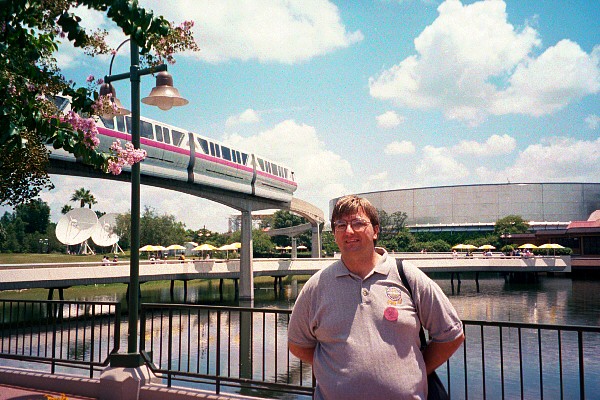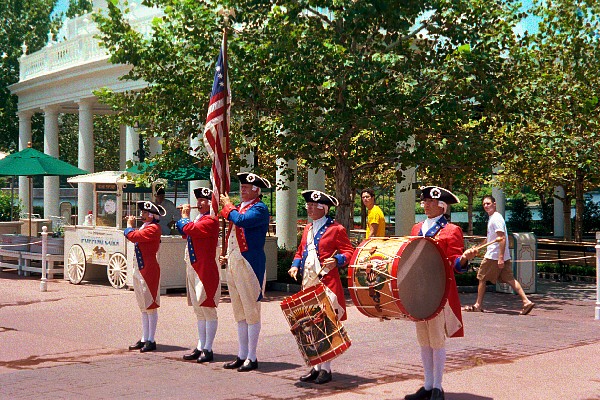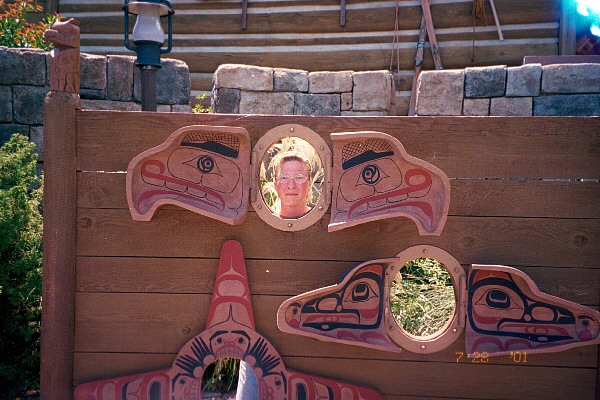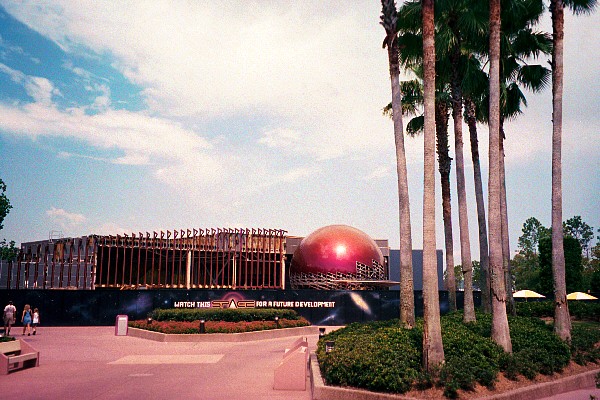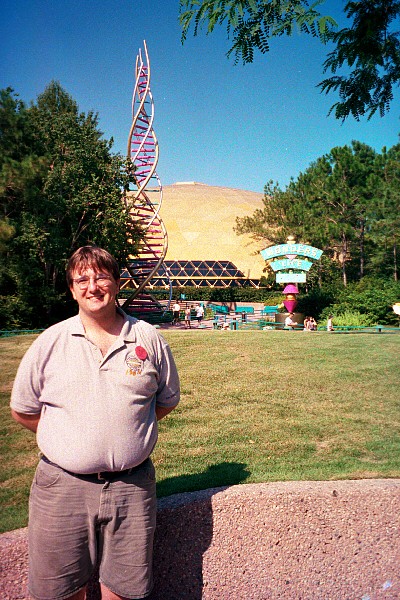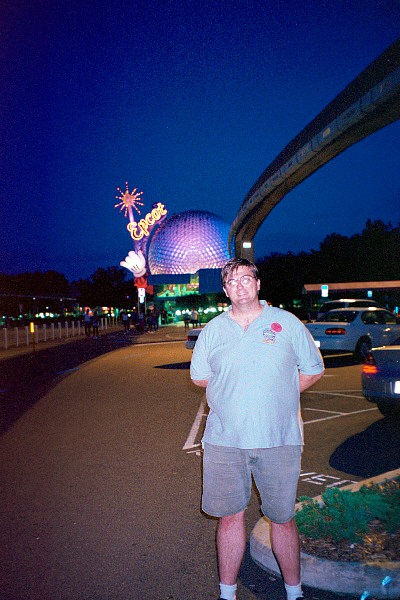 Last modified by Brian K Martsolf at 12-Sep-2005 11:25 AM