Walt Disney World Spring Getaway/Birthday Treat
Sunday, May 10 the Magic Kingdom /Toad in(continued)
After surviving our trip thru the wilds of Adventureland we headed over to the old Swan boat dock where Bill remembered reading there would be an Alt.Disney.disneyworld meet. We went and waited a bit before deciding it must have been canceled (it had been). Bill Headed for Splash Mtn. while I went to get some photos of the parade. I have been told that this parade is basically a renamed version of the remember the magic parade. This was fine by me since I had not seen that parade, This became my opportunity to change that.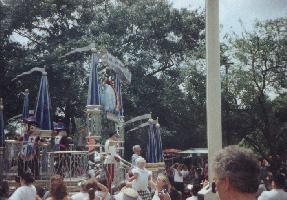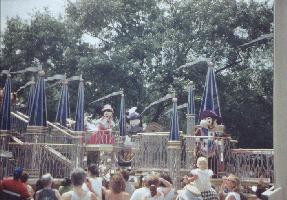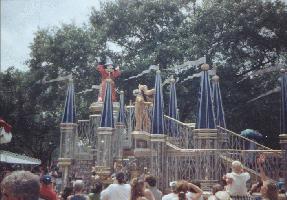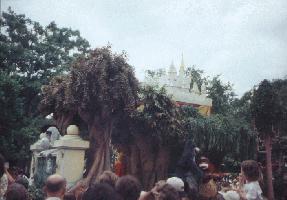 After the parade I headed over to Fantasyland to visit It's a Small World. Then I just spent some time looking around Fantasyland while awaiting the Toad in. I thought about that big empty sub lagoon and kinda wished that there was one parked out there for a photo opportunity But, I realize if there was people would want to ride it which could lead to more guest disappointment. So I can see that it is simpler not to have one out there. I headed around the show building for Toad just to get a feel for the way the ride was situated and see if I could think of any other things to suggest to Save this ride I kept thinking of things but not in the price range Disney probably wants to spend on this. After all, if cost wasn't an issue they build pooh his own show building instead of taking Toads wouldn't they. Anyhow, one of the things I noticed as I went around was this really neat wishing well with carvings of the mice and cat from Cinderella, it's really neat (makes a good picture too). I went back near the entrance of Toad and soon Bill arrived a bit later Julie "Virtual Toad Hall- (I need the current url for this site)" Williams showed up. I was under the impression others were coming so we waited a good bit before we rode. After we rode the first side Bill had to go as he had a dinner reservation. Julie and I rode the other side. Then she said she was going to ride Big Thunder Mtn. RR, So I asked to join her. On the way there we talked she told me about her web pages In addition to Virtual Toad Hall she has a Haiku page and a few smaller articles and such online. After riding BTMRR Julie had to go meet her parents She filed a trip report with rec.arts.disney.parks poster JT Toad which is available at his web site Save Mr Toads Wild Ride
I walked down Main Street with her and as she left, I caught the Omnibus back up Main Street, taking a few pictures from the upper deck as I went.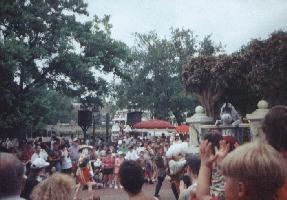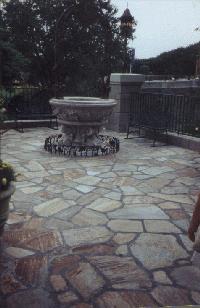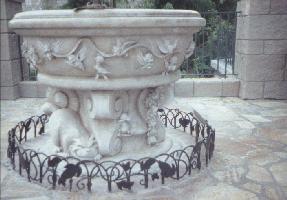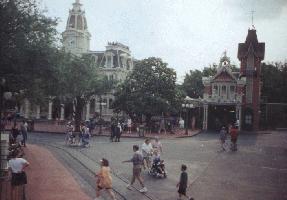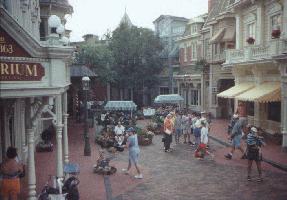 I was hungry, and I wanted to do one more thing I hadn't done at WDW before. So, I went to Cosmic Rays Starlight Cafe and caught part of the Sonny Eclipse show, After that I enjoyed one more performance of the new Tiki Room show before leaving. I rode the monorail back to the TTC . While I was waiting to ride in the cab a family of four walked up and asked if they could ride in the cab when the attendant replied that there were still three seats available for them the father was going to ride in the regular part and let them ride in the front so I spoke up and said I'd wait for the next one. I wasn't in that big a hurry to leave Walt Disney World anyhow :-).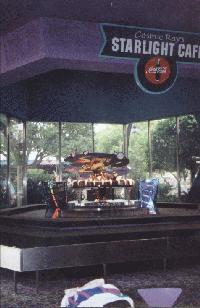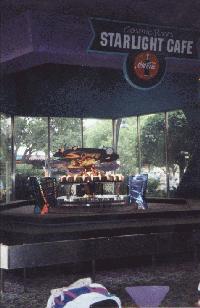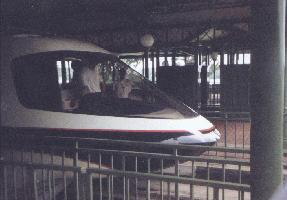 Last modified by Brian K Martsolf at 4:09 PM on 10/25/2002