Monday Magic at MGM
Monday August 12,1996
On this day my mom had to go to her union convention So we took her to her hotel (she had a different room for the convention than the one we had for Disney), before heading back to Disney-MGM Studios We had a light breakfast at Hollywood & Vine. Then We lined up early for the first showing (11:30) of the Toy Story parade. I really enjoyed this parade. We watched it from the steps of Super Star Telivision. This was a prety good vantage point and we were able to sit down some of the time. Since we were already there we stuck around after the parade and were some of the first folks queued up for the first showing of Super Star Television. Michelle got picked to be in the show she was in the soap opera bit.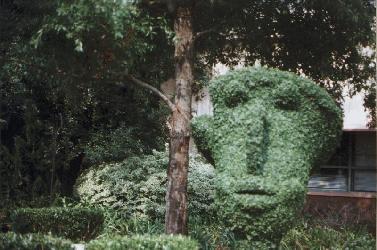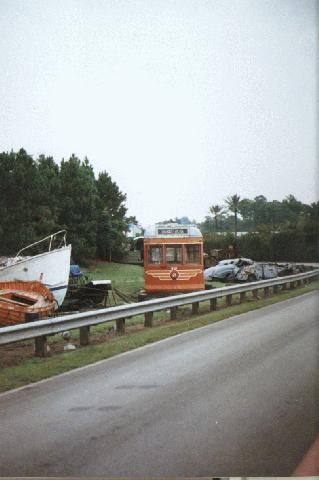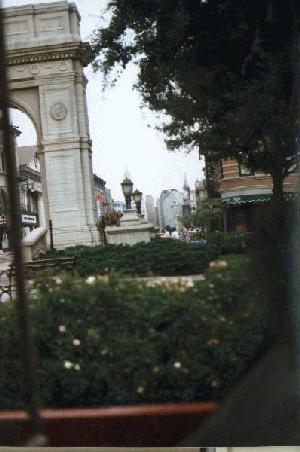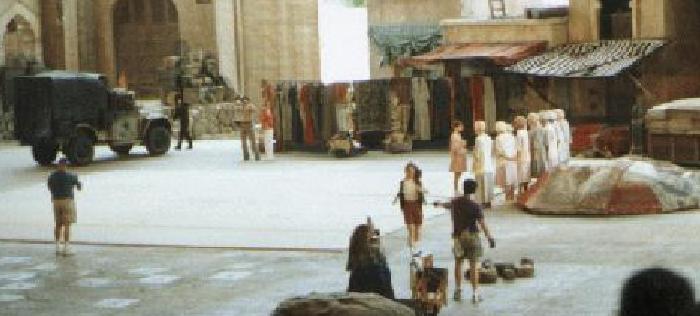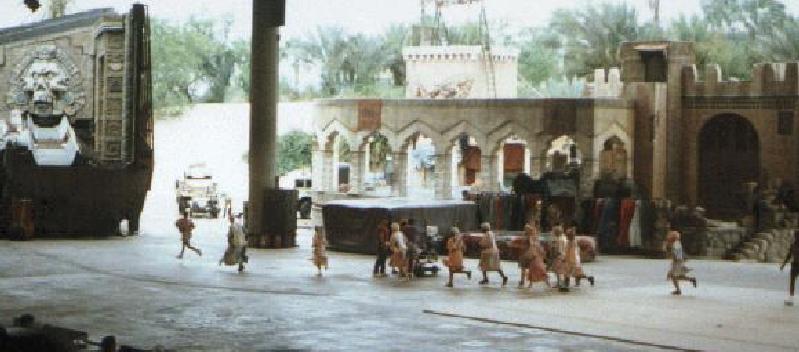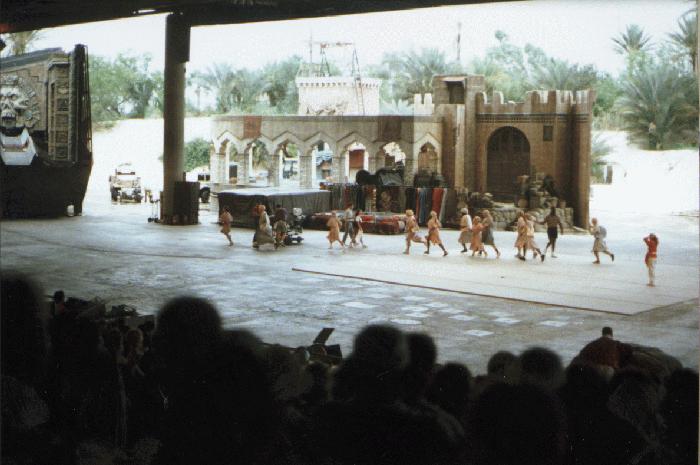 We had lunch at Prime time Cafe if you've never had a meal here you may want to make plans for it. It's probably not the best food at the studios (that would probably be Mama Melroses) and it's not the cheapest, but, it's probably be the most fun of any restaurant at the studios. Even the desert menus are a themed part of the whole experiance.
After lunch we caught the monster sound show and a showing of the Indiana Jones stunt spectacular where Michelle got picked to be in the show again! Then on to the back of the studios(via NY street) for the backlot tour. Michelle really did not want to see Beauty and the Beast or the Hunchback of Notre Dame (she hadn't really even wanted to se the little Mermaid.) So at that point we had done everything we were going to do I think we saw the Great Movie Ride one more time before going.