Thursday December 1, 2005
Dining at the Other Palace
Once the full group arrived at the Crystal Palace, Carlene and I made our plans for when to meet back up and she went off to explore a bit while I ate with some of my All Ears friends, sounds odd but it worked for us, besides although Carlene wasn't sick to her stomach anymore she wasn't up to eating much either. Dining with a bunch of Disney fans can be fun, but it can also result in some pictures that require a bit of explanation. Deb W. brought some stickers with her (she had a lot of them to pass out at meets and such just to spread a litttle fun) since some of the stickers she had were of Pooh and friends characters and we were dining at the Crystal Palace someone came up with the idea to get the characters attention by placing stickers of the character who was coming to the table next on our noses, unfortunately when we got up to take photos being tall I automatically headed to the back for any group photos and didn't notice that everyone else took thier stickers off for the pictures(lack of sleep from the overnight drive probably didn't help either), so that's whats going on with me in the pictures here.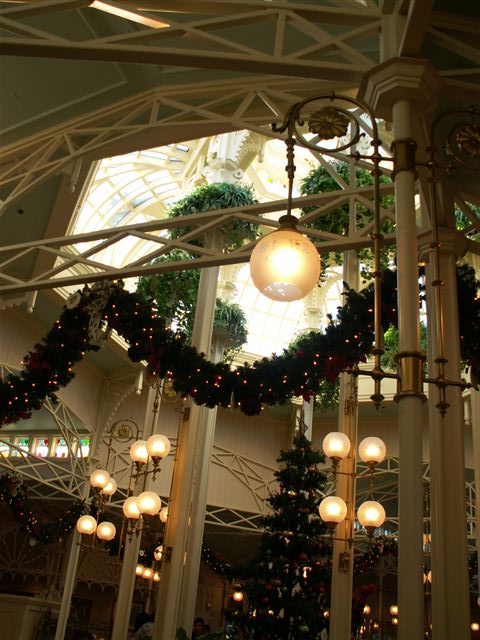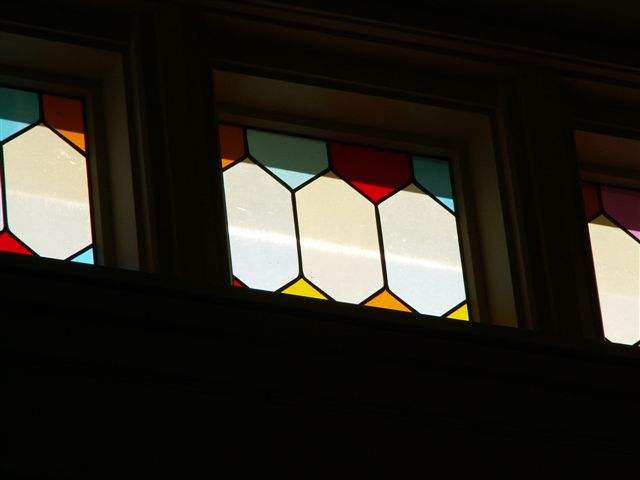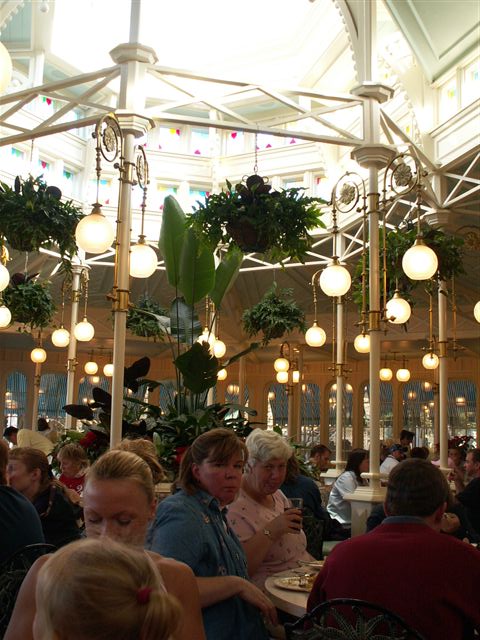 Above: I was taking pictures of the decor and architecture here (like the cupola with the stained glass insets) but those ladies sure look like they are wondering why I'm taking thier photo.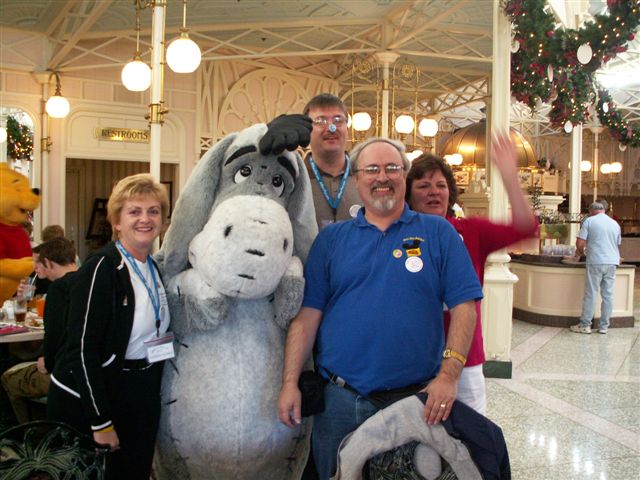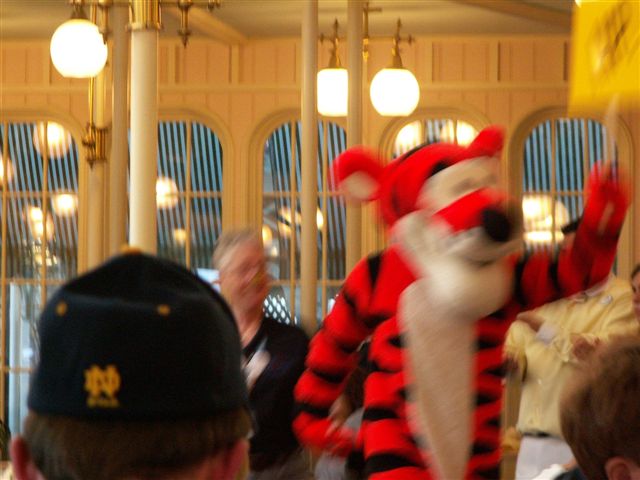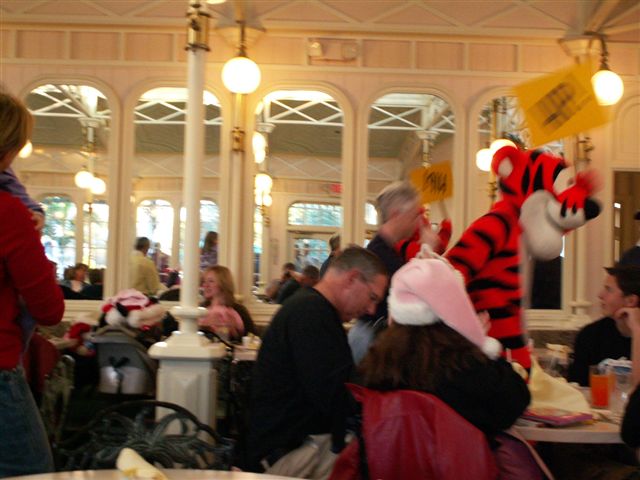 Above and below: only after Deb and Tigger had completed thier circut of the room did it occur to me that this would have made a GREAT movie.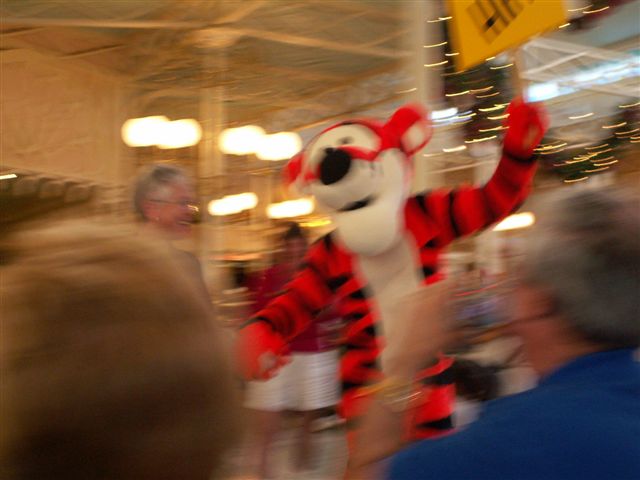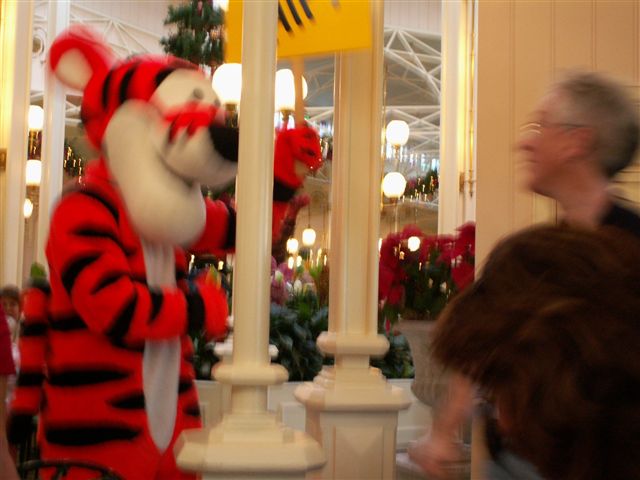 Below: if you said we're all being a bit silly her then I'd say you hit that right on the nose.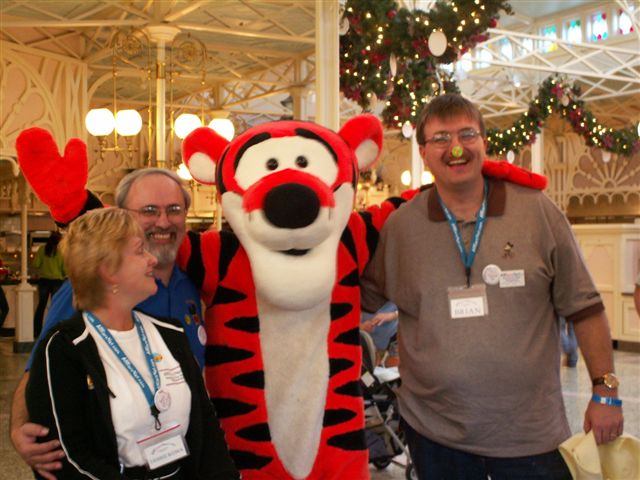 Next Page

E-mail the webmaster Brian Martsolf martsolf@mindspring.com

Trip Reports Index Page

Big Brian's Disney Page - Main index

last updated 30-Aug-2007 04:17 PM