prologue
On October 4, 2002 Carlene and I got married, our wedding pictures are on another page of the site wedd.htm long before the wedding Carlene knew where I wanted to go for the Honeymoon, this would be my first trip back to the World since meeting her, Our first rip together, and her first visit to WDW since 1986, she had been two or three times before but it mostly a "been there, done that" type of thing for her, she liked it alright, but she hadn't seen a reason to return. Both of us had a camera on this trip mine was one of the cannon sure shot line, a real easy to use point and shoot, since Halloween occurred during our trip the pages with my pictures on them will be the ones with the orange background, and since it was our Honeymoon, I'll use the same color used for the background on the weeding pages for Carlenes photo pages (it's close to some of the colors used in the wedding).
Honeymoon - October 29, 2002- Arrival Day
Brians Photos - Roll 01
Although this trip was our Honeymoon we decided not to take it immediately after the wedding, though I don't remember the reasoning with certainty, it was probably just that I had already put in for that time before we locked in our wedding date and we just decided not to mess with changing it. We must have done one of nap through the afternoon and leave in the early pre-dawn A.M. deals, we've done this a few times now and it works pretty well. We got off I-4 at Florida 535 (I belive the exit name is something like Vinland road or Apopka-Vinland rd), and came onto the property at Motel Plaza Boulevard, this was for two reasons, first, our resort was on this eastern half of the property, and besides that, I wanted to get a good look at the building that formerly housed the Walt Disney World Preview center. I had a special interest in this building.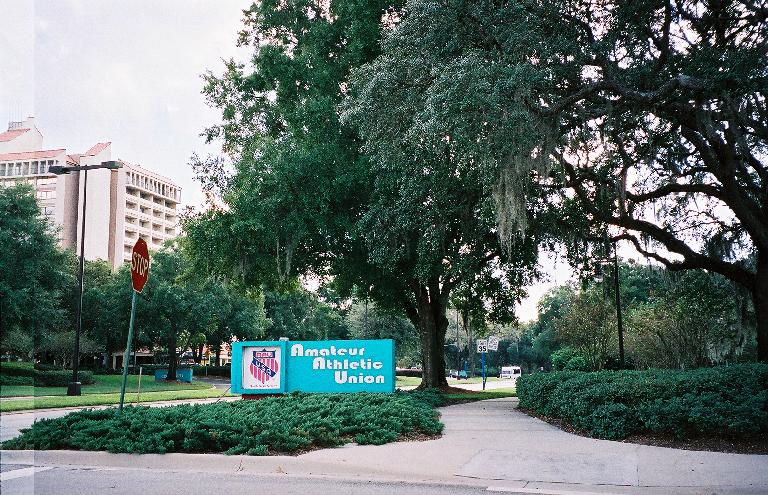 You see, a few months before this trip, I had started a new web project called Walt Disney World: A History in Postcards, and the first chapter of that was a chapter on the pre-opening artwork cards of WDW. Those pre-opening art work cards were sold at the Preview center which opened January 1, 1970. These days the old Preview Center building houses the headquarters of the Amateur Athletic Union, though for many of the years between it's use as the preview center and AAU HQ it was used as a call center for WDW Resort accommodations reservations.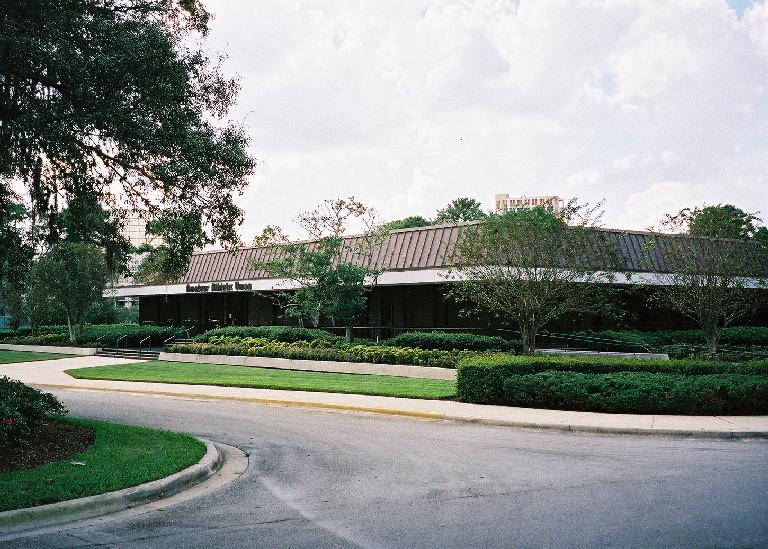 Above: I even brought along my preview center version of the Souvenir Guide , that will play back into the trip report later...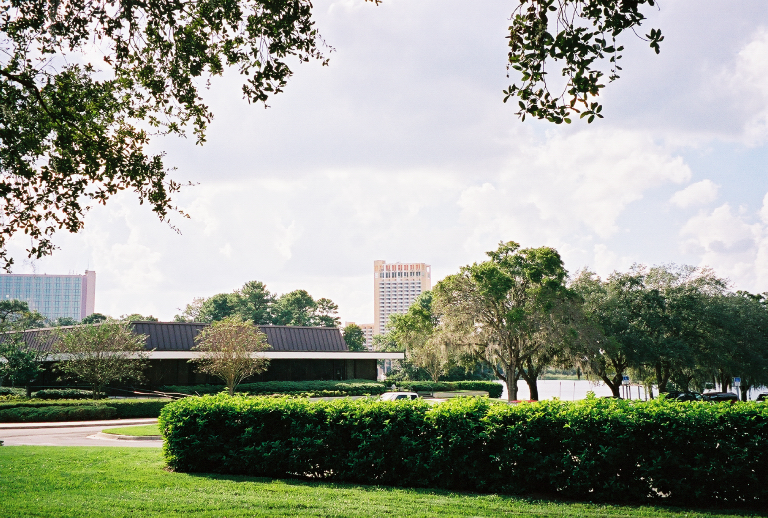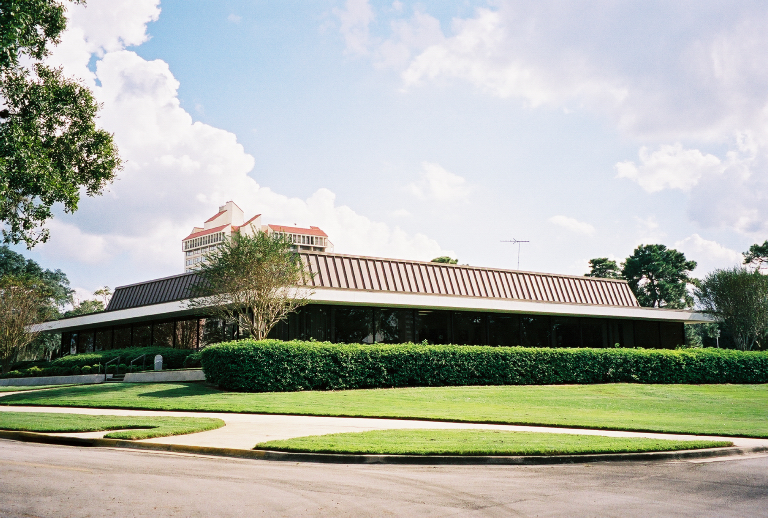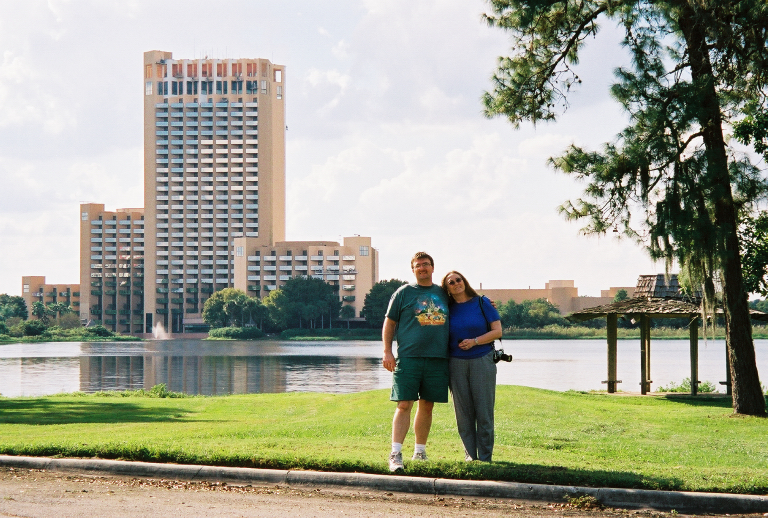 I was excited to be here, we were both excited to be here together, and for that matter it was just good to get out of the car after the long trip down, perhaps all those reasons together account for why we walked around and took so many pictures here. I pointed out to Carlene that the view from the roof of the hotel across the way probably would have been about the same as the aerial view on the back cover of the preview center, though I suspected that was probably taken from a helicopter, or, depending on when that hotel was built perhaps a crane that helped build the hotel. Whatever the reason we looked around a good bit and got a good leg stretch in before we got back in the car to head to our resort.
Now I knew our resort was supposed to be Port Orleans: Riverside, but for some reason I started to make the turn into Port Orleans: French Quarter realizing only as I was committed to making the turn, after that I think I just out-smarted myself I figured since the rationale behind the renaming of Port Orleans: Riverside was listed as being one of combining the two resorts to cut costs that perhaps I could just check in here. They were nice enough but really they couldn't do that, still we got a nice look at the Main Building of that resort as well and snapped a few pictures in the lobby, though the light wasn't too good so we made several tries, but they really all look about the same.
First Attempt
Second Attempt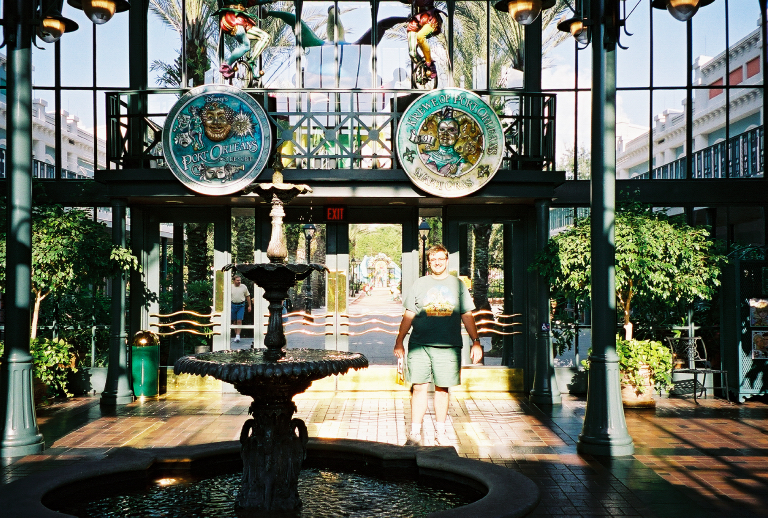 Third Time: not exactly the charm...still perhaps a bit better
When we got to Port Orleans Riverside I didn't take pictures of the lobby or central building there , not right then anyhow, but I took quite a few when we got to the room. Let me back up for a minute here though, I haven't told Carlene this even I think, but if there is one thing I regret about the preparations I made for this trip it's that I feel I booked us in the "wrong half" of Port Orleans: Riverside, you see Riverside is divided into two sections the Manor Houses, and Alligator Bayou, while the rooms have the same amenities and are the same size you can see from the pictures below that the decor in Alligator Bayou is intentionally rustic, I think the more women would rather stay in the big Plantation Houses just because of the look, bad call on my part, I'm not saying Carlene would have been more wowed by the trip if we had stayed in one of those rooms, then again, it couldn't have hurt. So guys if you want to impress your wife and are going to stay at a moderate, you know where to book now, the Magnolia Bend side of PO: Riverside.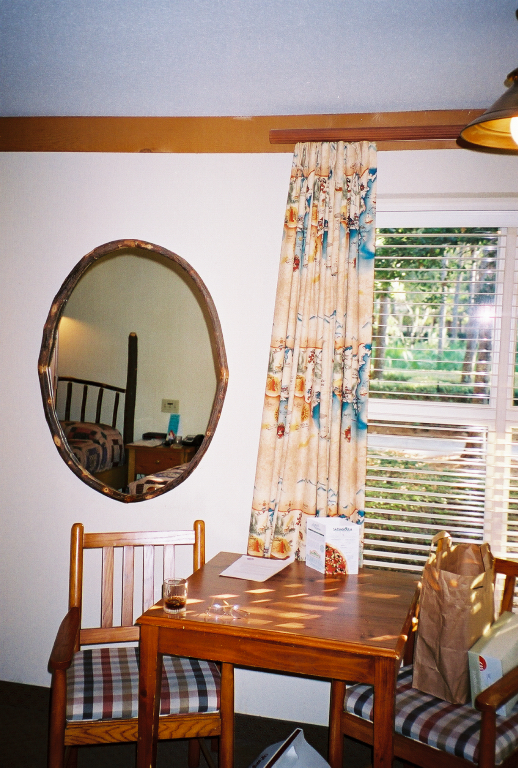 ...still these rooms have some really nifty details and I got photos of them...
Below: Design on window Curtains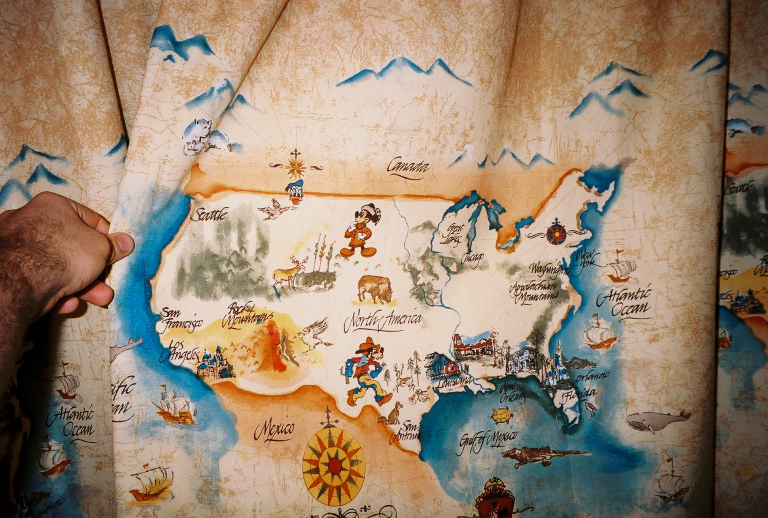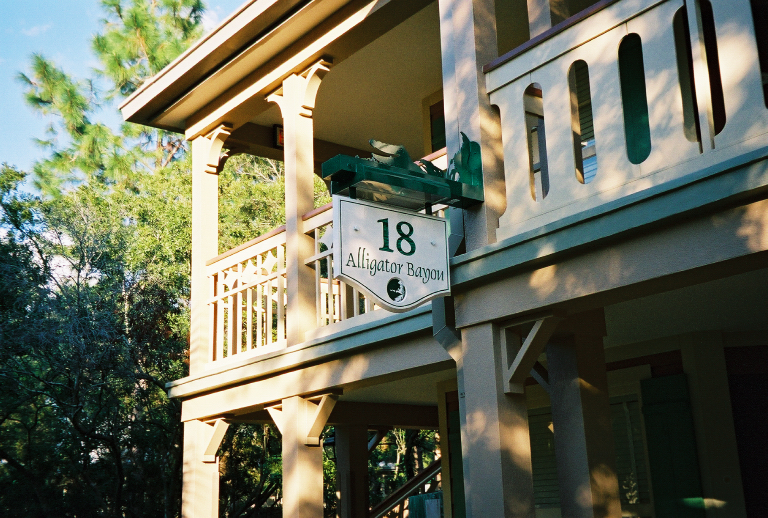 Above: our Building


After taking a quick round of photos in the room, I believe that Carlene took a shower, or a nap, or both, while I went around the resort and took pictures.

Below: Part of the Bayou theme around our building.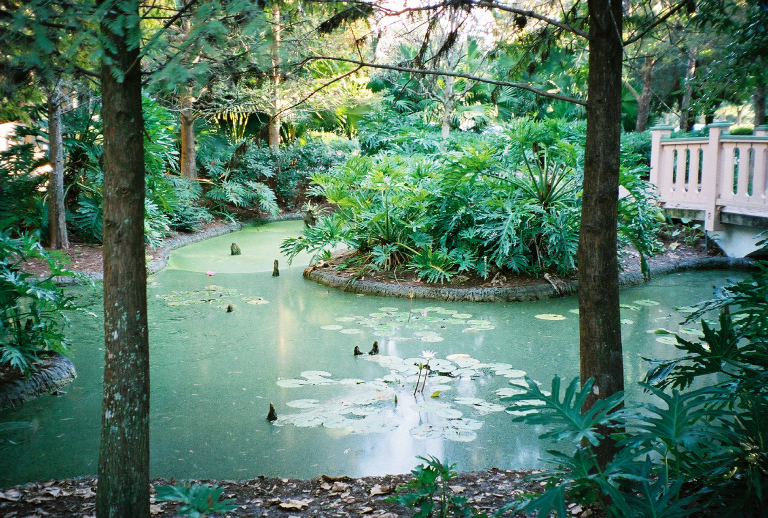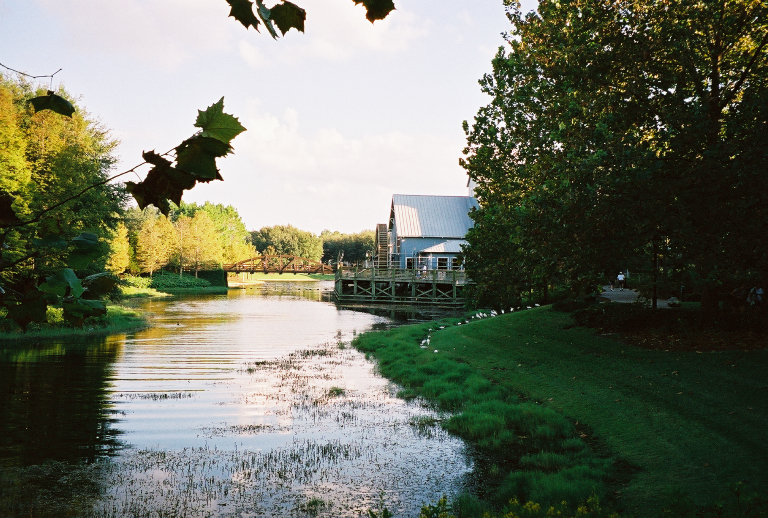 Above: View of the back side of the Dining Hall as seen along the banks of the Sassagoula River.
Below: DUCKS!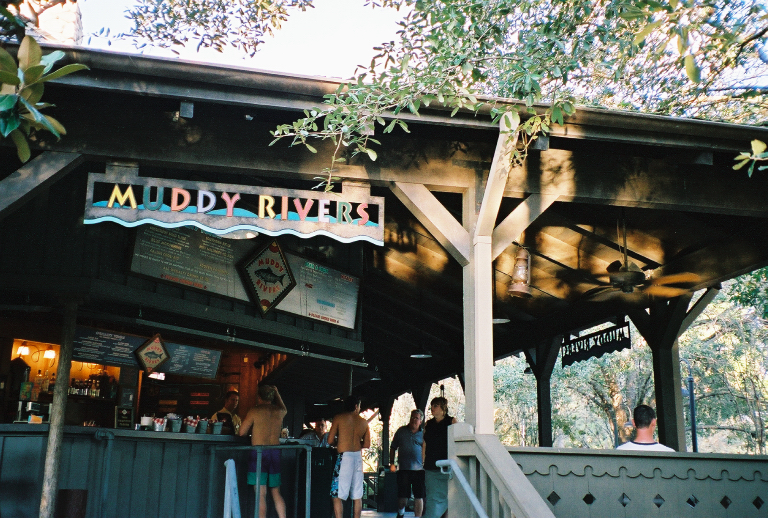 Above: The Bar at the Main Pool
Below: Part of the Bayou theme around our building.