Mousefest 2006 - Animal Kingdom
A Mousin' Safari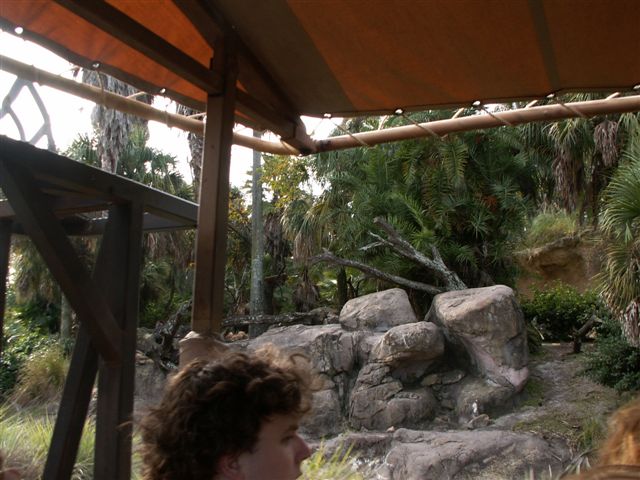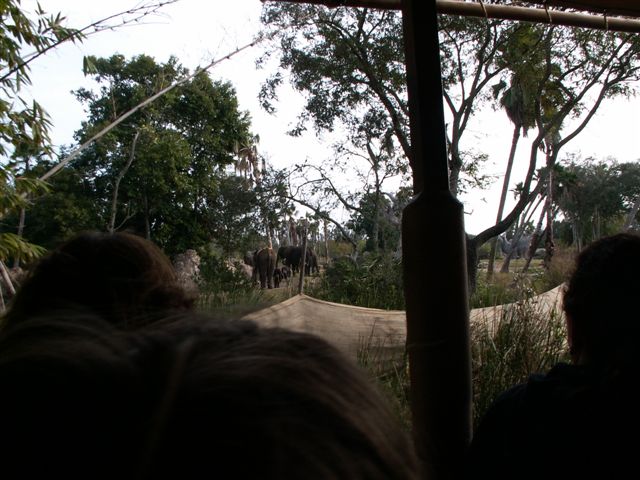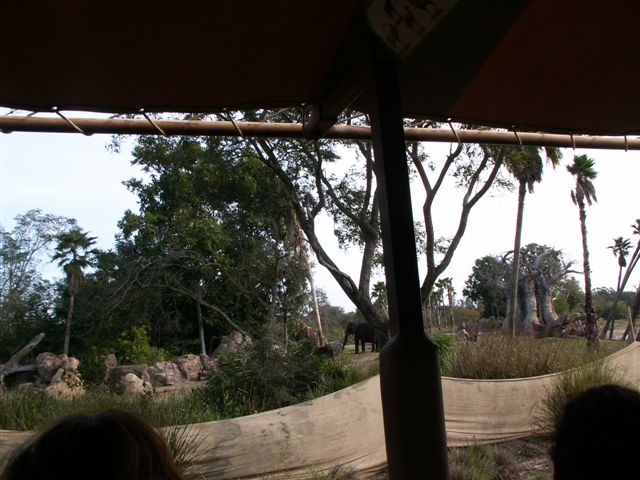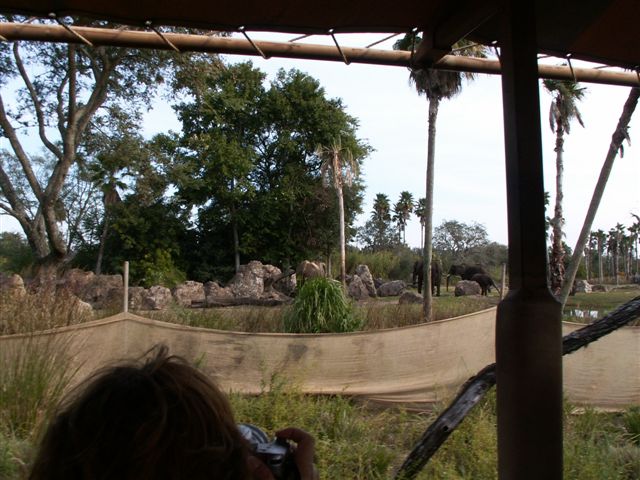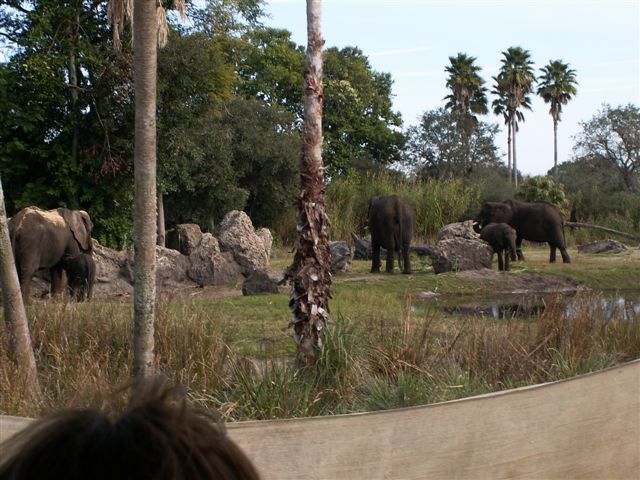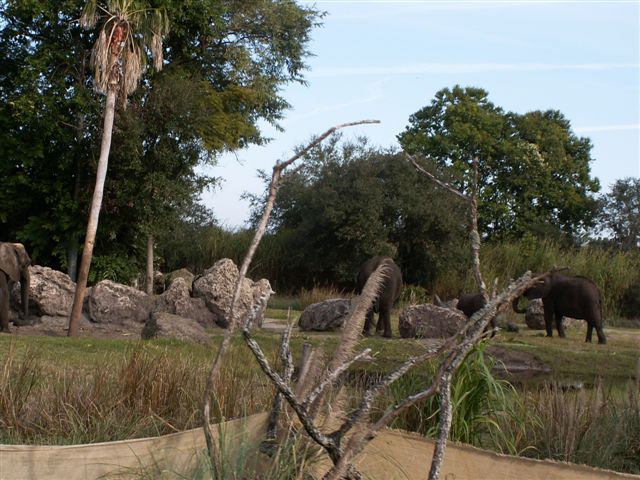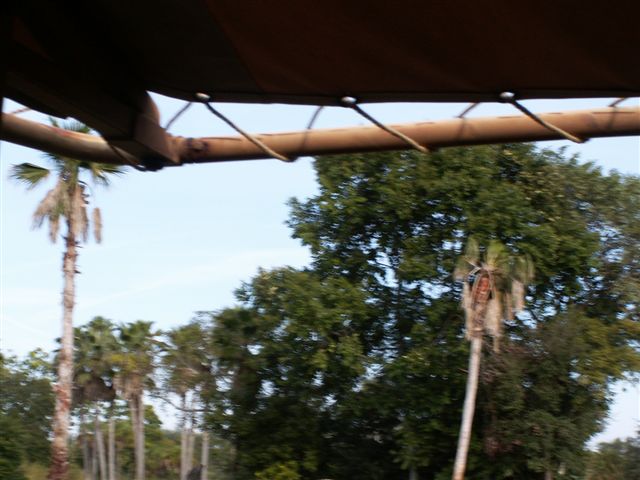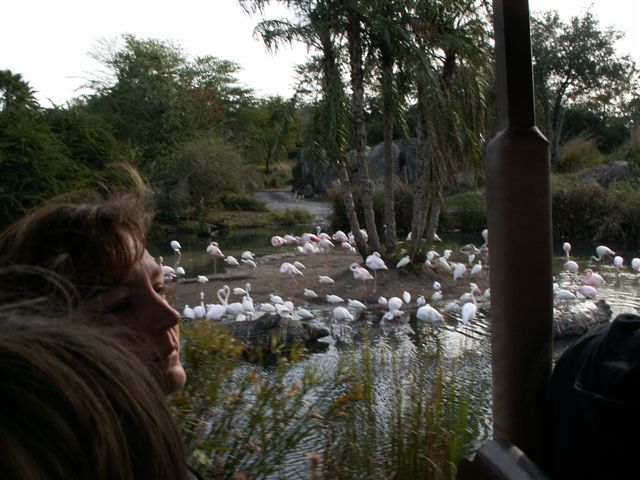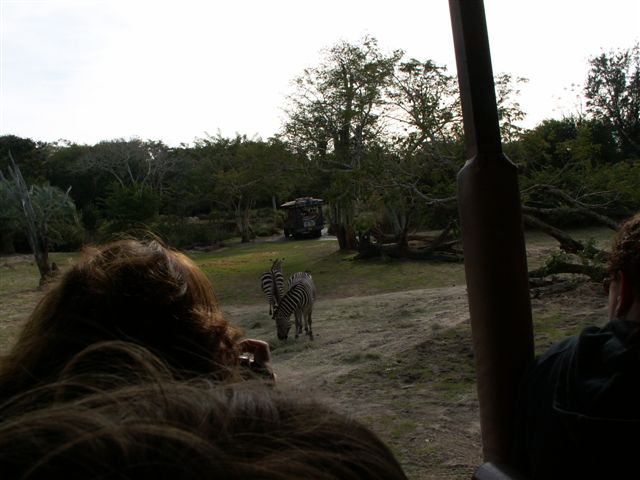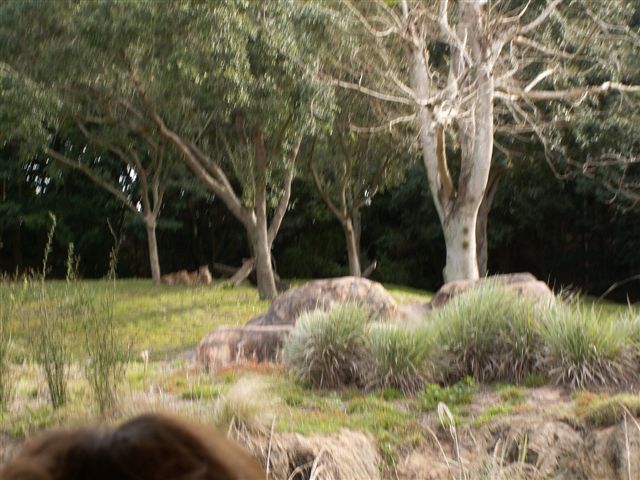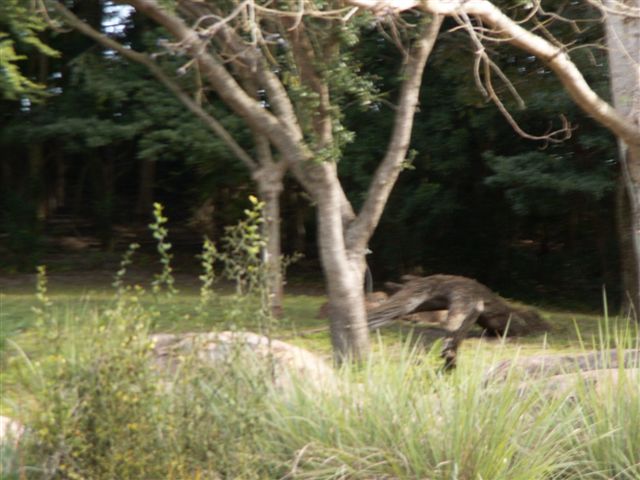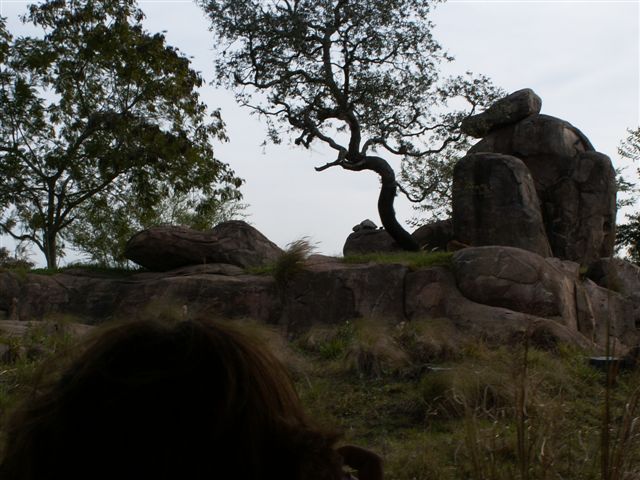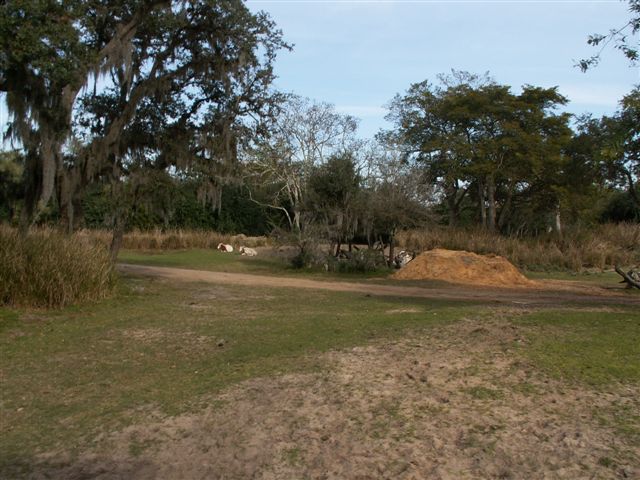 Our Driver was pretty good, and I think with a group as energetic as ours he even fed off that more, and delivered an excellent performance so, I wanted to make sure to get his photo.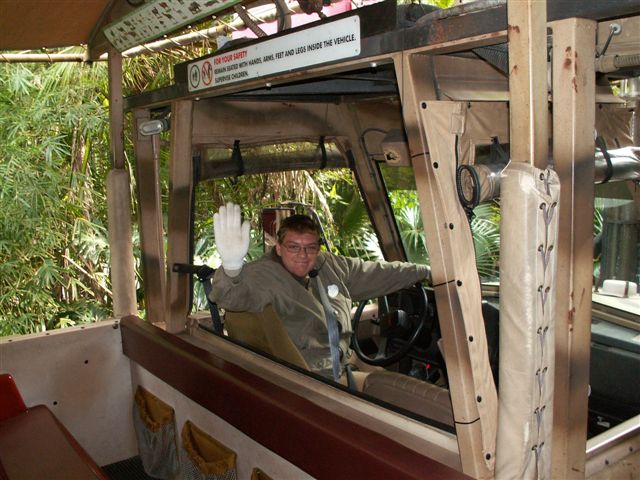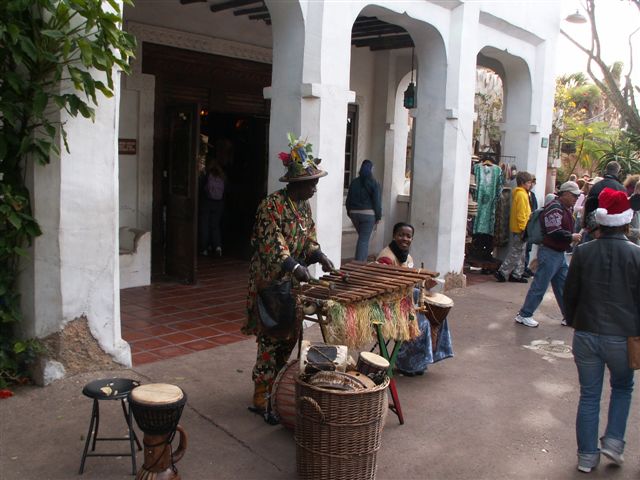 I love live entertainment in the parks,and though I really couldn't stop and listen since I wanted to get to our next meet I was still pleased with the thought that my MD recorder was still running (as it had been for the safari) and this wonderful music that was part of the atmosphere here would be part of the recording I was making.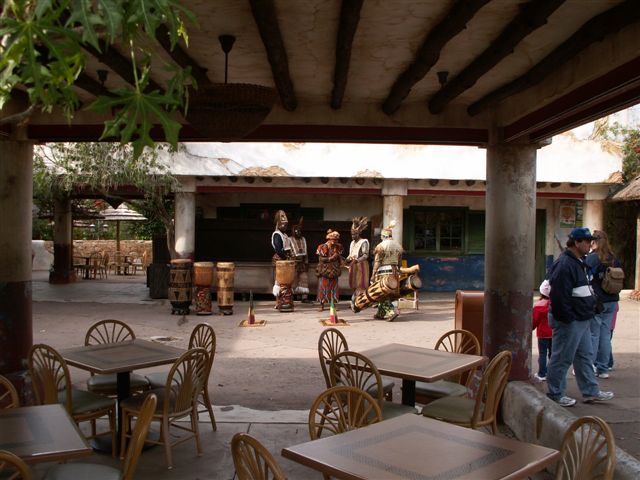 Above: another group just setting up for their first set of the day.
Below: Another type of entertainment, De Vine who has a tendency to pick a spot and stay still until she blends in with the surrounding vegetation, then as a new group of tourists come into her space and take her for granted as just another plant, she goes back into motion usually taking a few guests by surprise.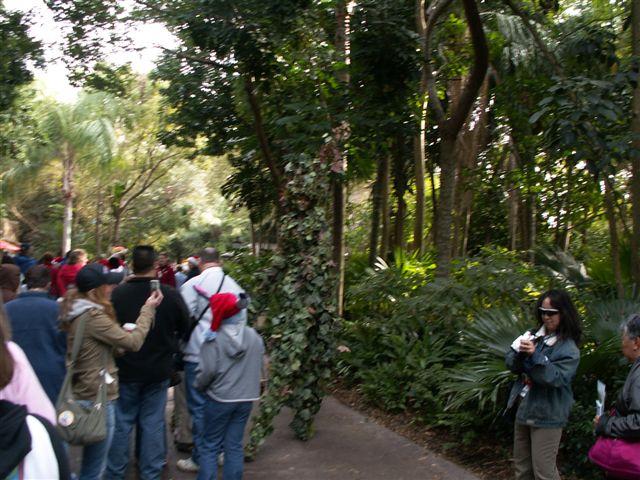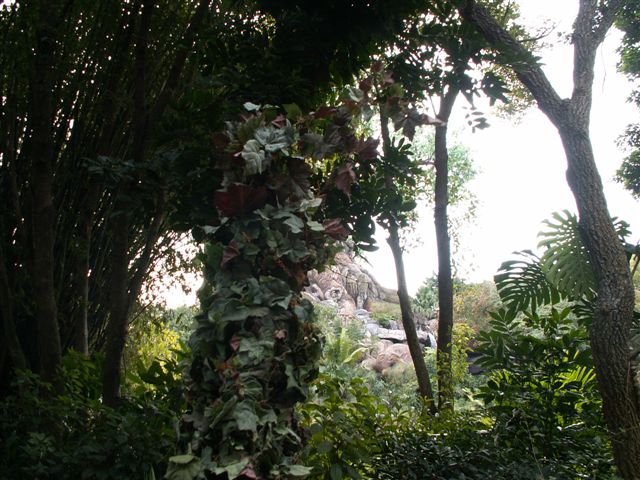 Big Brian's Disney Page - Main index

last updated 27-Feb-2007 08:53 PM