Big Brians Disney Page: Allentown Disfan meet 2006
TIME FLIES!
Last Breakout Session
Annnete Owens :Tips and Quips to get a Grip on Your Trip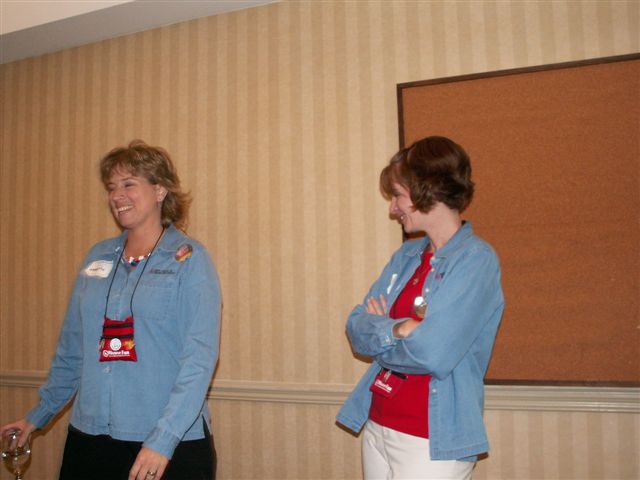 Annette Owens and Collene from Mouse Fan Travel (MEI travel)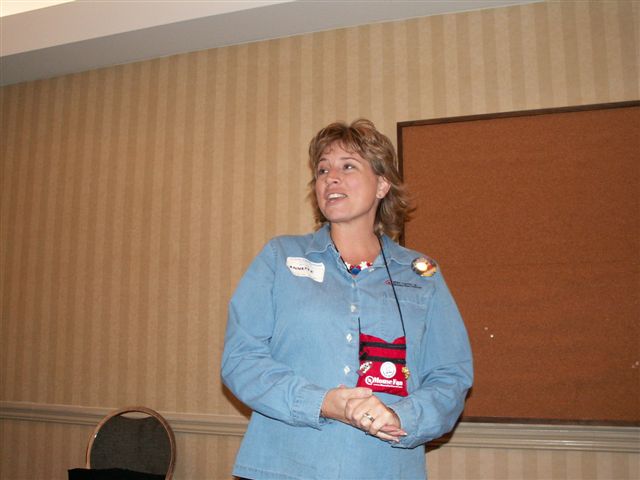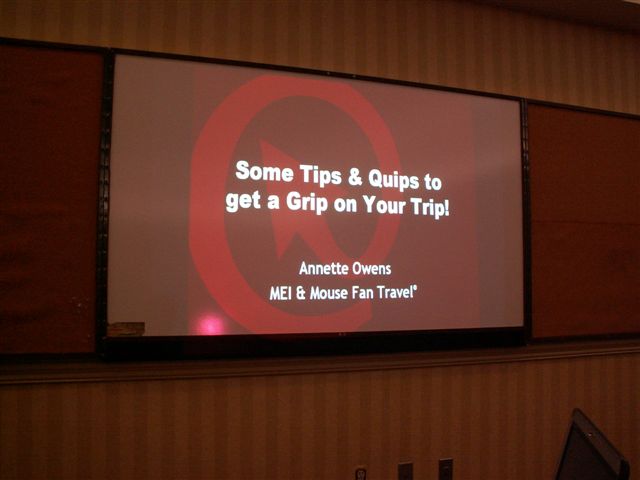 Annette was filling in for my fellow All Ears Net columnist Amy Stoll (amymouse), the fact that Amy was listed as then scheduled speaker had been my initial reason for choosing this session, but I decided to stay with this choice anyways and I'm glad I did though this is another bit of audio that I'll have to try to get the slides from the powerpoint presentation that went with it for it to make much sense I listened to the audio on the way back home and it jumped out at me that in many places the audience responded to the slides before she could read them off.
Back To the Ballroom:
Now it's time to say Goodbye, to all our com-pa-ny

When we got back to the main ballroom there was quite a bit to do before 6PM, lots of drawing were held, the final tally for the silent auction (that I gave earlier in the report) was announced. Almost certainly the nicest prize that was given away was a four night stay in an All Star Vacation Home I think EVERYONE wanted to win THAT one. A free trip in a Quicksilver limosine was given away and a bunch of Yankees tickets (courtesy of the guys from the WDW Today podcast). After it got to be 6 P.M. I started going back and forth to the street to see if Tom had left the postcard show which was scheduled to end at 6PM also, since he hadn't the first few times I finally got to see what the bags of pixie dust were four, there were ten numbers in each bag corresponding to the ten seats at the table, we all drew numbers and as you can see in the picture below Linda drew the winning number.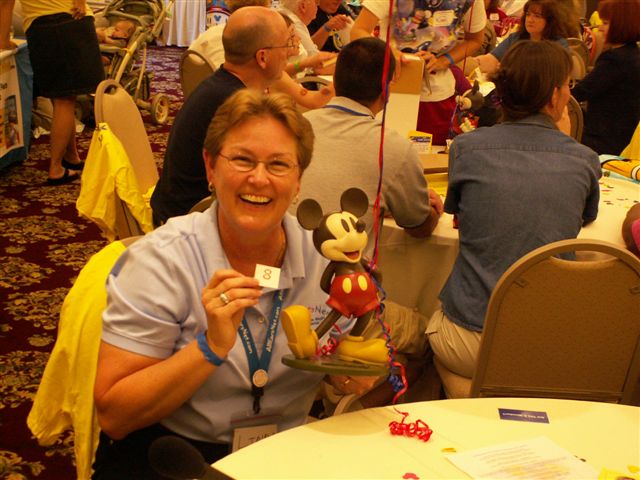 The next morning before leaving for home I remembered to get a picture with Tom. I met two big postcard collectors in 2005 (Tom, pictured with me, below, and Jay Patel president of the IDPCC)and didn't think to take a picture either time, also I'm wearing a Disney World Trivia.com shirt I got at the meet here (Thanks Lou!).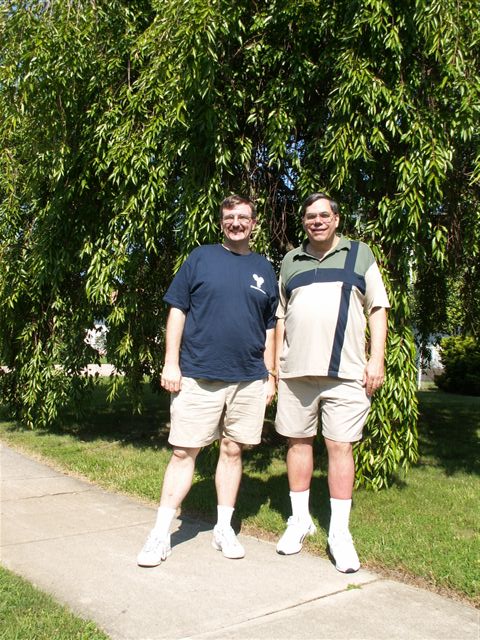 Upon arriving back in Charlotte I took a picture of a building not far from my work that I've been meaning to snap a photo of for a while now.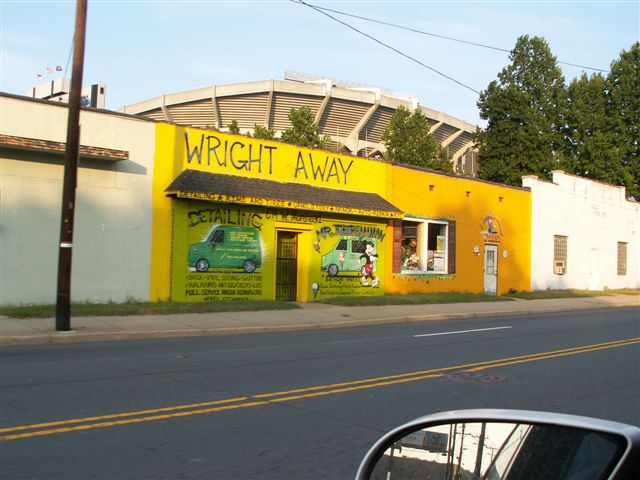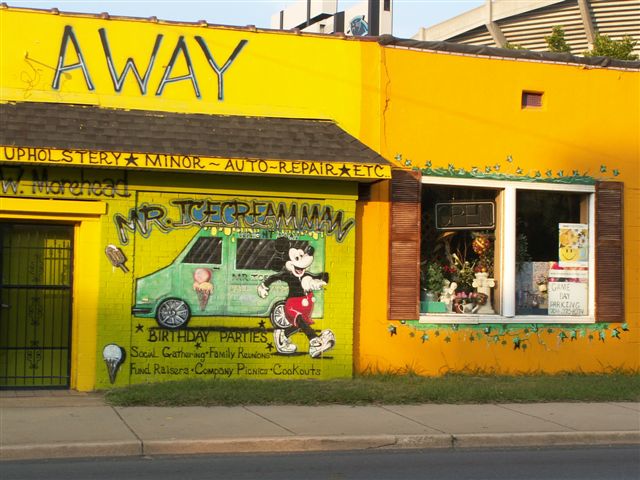 If you enjoyeed my pictures of the Allentown meet you may also want to check out AllEarsNets pictures from the meet:
http://allearsnet.com/btp/atown2006.htm
and Mike Scopa from mouseplanets report as well:
http://mouseplanet.com/articles.php?art=ms060721ms





feedback? Questions? Please.... E-mail Me martsolf@mindspring.com





Back to Big Brians Disney meets page (meets index)





Back to bigBrians Disney page (main web site index)




Last modified by Brian K Martsolf at 01-Aug-2006 12:44 PM