October 11, 2007
RADP 12
I had been considering just leaving after the meet, but I was recharged enough following the meet to go ahead and check Adventureland one more time, to see if the pirate band was out. I found them and they were interacting with a couple of guests, who themselves were wearing some pirate type costumes and dancing with the band so it was hard to know just who was in the band at first. Just a few guests, and I was afraid that perhaps they were near the end of their set and most of the crowd had drifted off, but it turned out they were just starting They seemed to flow from one song to the next at first going from sailors hornpipe to Til jack comes home again and then quickly into Yo ho, yo Ho A Pirates Life For Me after that since I thought they were nearing the end of their set I asked them about their set times, the other band members dropped into a little background music instrumental as he talked to all the guests coming up after a few moments I realized it was the Theme from "the Munsters" as a whole new crowd had begun to gather, and the only couple who had been with them when I first walked up had gone on their way, they dropped into basically the same songs I listed above only this time I was close up to record them, their name is The Kings of the High Seas they had a big basket of rattles and various percussion instruments and were encouraging guests to grab them and join in.
sailors hornpipe/til jack comes home again
Yo Ho, Yo Ho A Pirates Life for me
Grog (A pirates take on the song Tequila)
Theme from Gilligan Island(they picked guests to play each of the parts)
The Monster Mash
My Bonnie Lies over the Ocean
What Do You do with a Drunken sailor
The Pirate Pokey (Hokey pokey with a few twists)
15 men on a dead mans chest/yo ho ho and a bottle of rum
As they sang yo ho ho and a bottle of Rum they strolled as if going off stage but after popping into the nearest line for candy and coming out I found them playing a Jimmy Buffet song Jamaica Farewell I'm guessing the folks walked up and requested it after the rest of us left, after that they did head off and so did I, happy to have at least caught this Pirate Band (and a nice length of set at that) I decided to try one more time to see if I could catch Madame Carlotta, but it was too close to the time for the second parade I would have had to go to Main Street to be far enough ahead of the parade to cross, so satisfied with the nice ending to the day the RADP meet and the Kings of the Hight Seas had given me I decided to just head for the exit.

If you recall WAAAY back at the beginning of this day I had noted that the ferry Richard F Irvine was in service and I was hoping I might finally catch a ride on it this trip Well on the way back to the Ticket and Transportation Center I did and I got some photos of the Irvine portrait including some of the little plaque at the bottom so I could transcribe it as I have done for the others.
Richard F. Irvine

Richard F. Irvine first joined Disney as an art 
director in 1943. A decade later, he became one of 
the original members of WED Enterprises (now Walt 
Disney Imagineering), the organization of designers, 
artists, architects, and engineers responsible for the 
planning and development of Disneyland. As head 
of WED Enterprises, he directed the design of 
Walt Disney World until his retirement in 1973. 
this boat is named in his honor.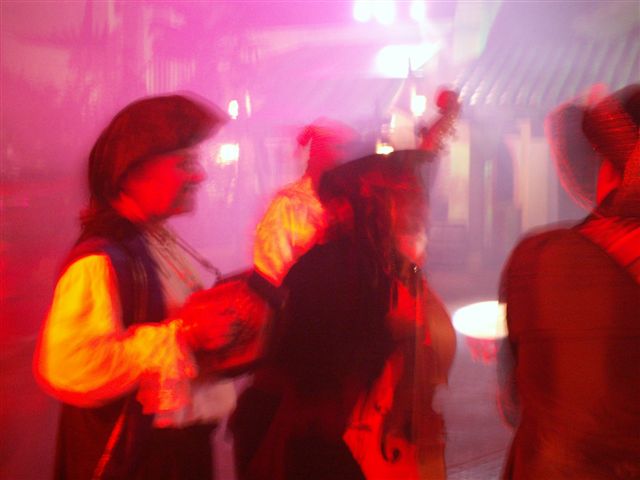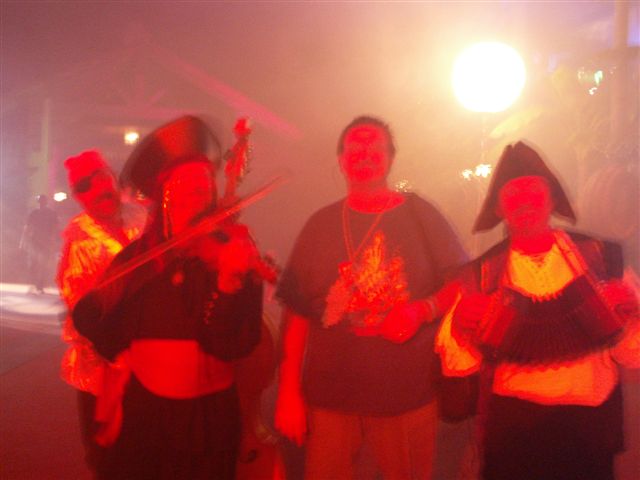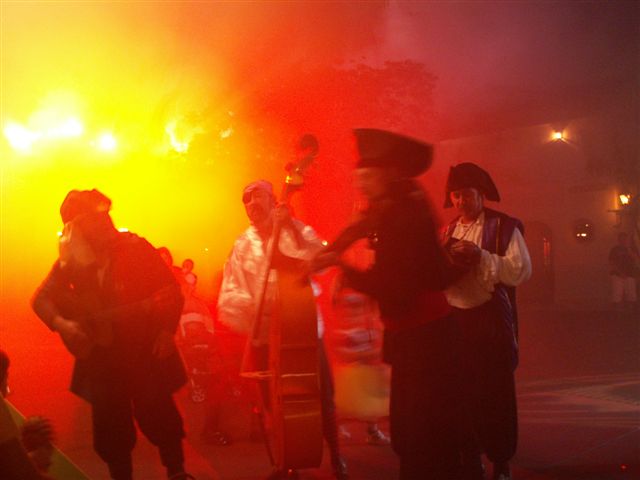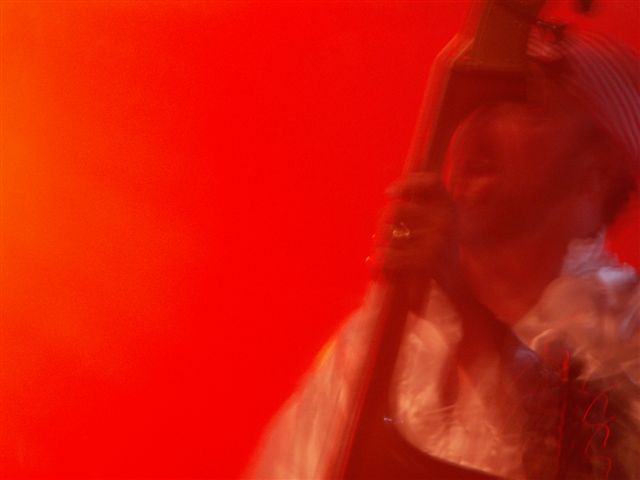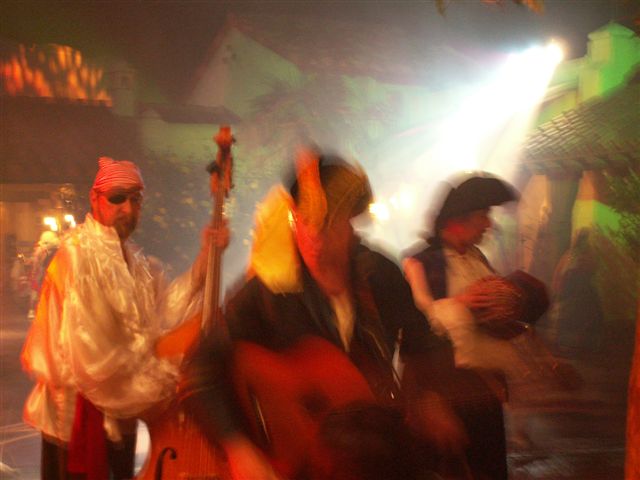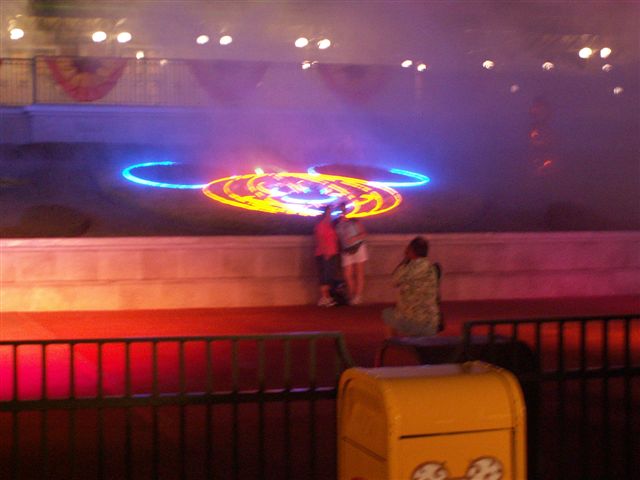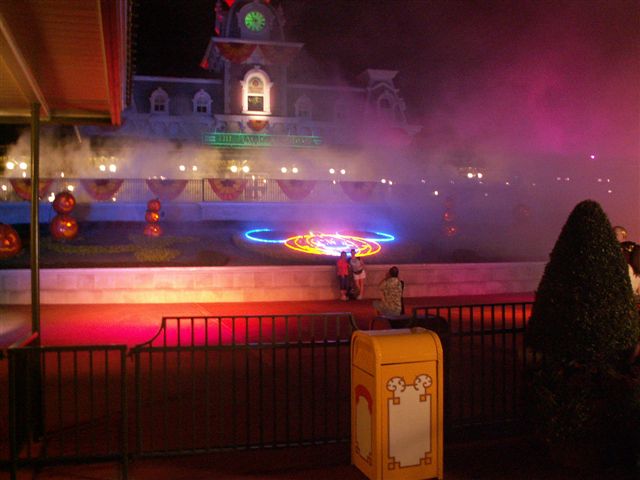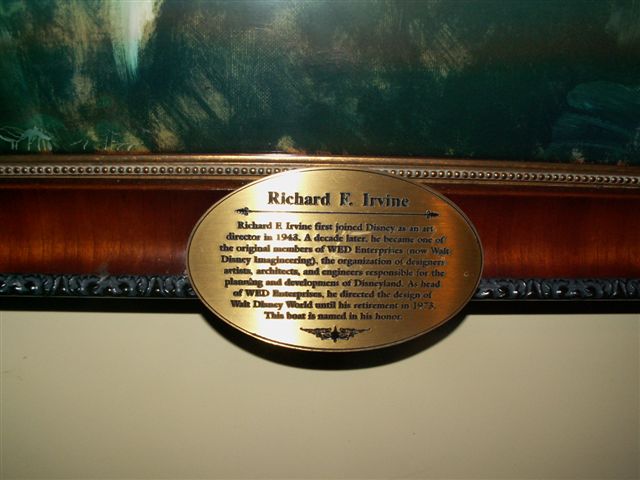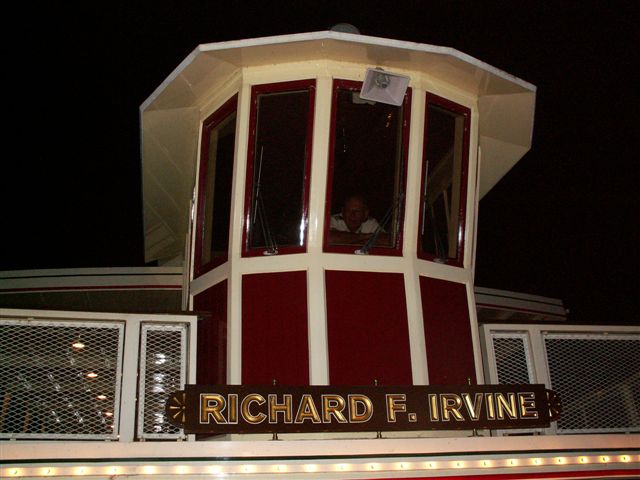 E-mail the webmaster Brian Martsolf martsolf@mindspring.com

Trip Reports Index Page

Big Brian's Disney Page - Main index

last updated 25-May-2008 02:55 AM