October 11, 2007
RADP 12
The sounds heard during the time when the photos on this page were taken are in an episode of my podcast To open the sound file now,you can click on the following link OR right-click on the link and choose SAVE TARGET AS to save the file to your hard drive. http://media.libsyn.com/media/bbdp/bbdp35.mp3
SHOW NOTES Episode 35 - Join me on the General Joe
I like to alternate between taking the ferry and the monorail to the Magic Kingdom, I don't actually keep track of which I took last, but if the monorail has a line that appears as if it MIGHT fill up I'm likely to head for the ferry, which is what I did this morning, that said, if you are a day guest who wants to catch the morning opening ceremony at the Magic Kingdom I'd go for the monorail because I'm guessing that at least two, and perhaps sometimes three monorails might beat the ferry to the MK. I was pleased to see as I went to board my ferry (The General Joe Potter) that the Richard F Irvine was docked off to one side not in use YET, BUT, I could see a member of it's crew on the upper deck and another in the Wheelhouse preparing it for the new day, and the Irvine was the only ferry I had not yet been on since the portraits of the folks the ferries were named for were added to them, so the fact it was going into service let me know I might be able to do that later. On our way across the lake I got a few nice photos of some of the ships on the water.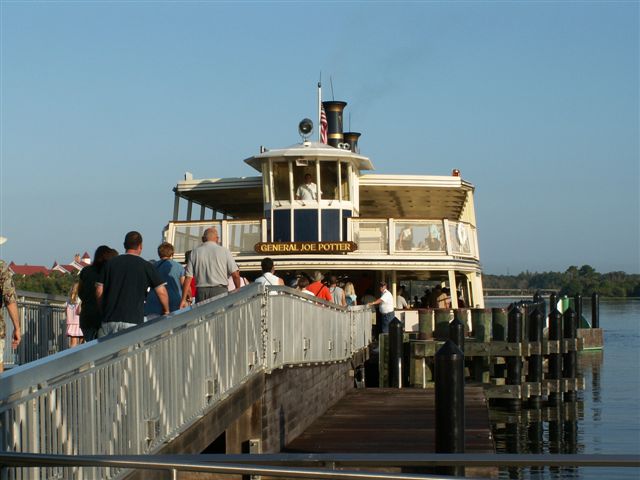 above: On our way across the lagoon I saw one of the outrigger canoes that I had last seen laying on the beach between the Polynesian and the Wedding pavilion actually in use... perhaps these are cast members in training for the annual canoe races?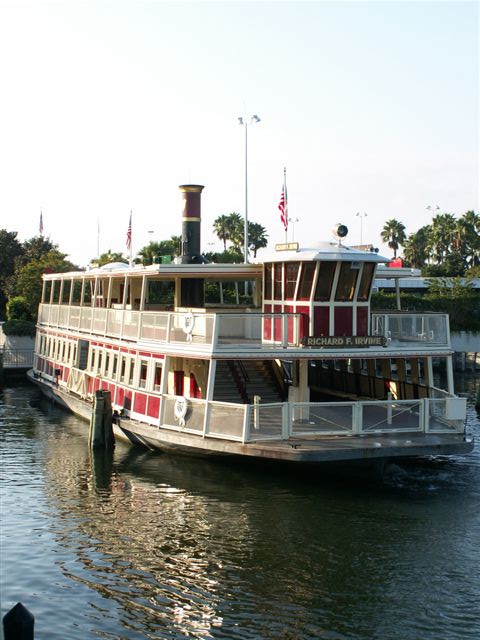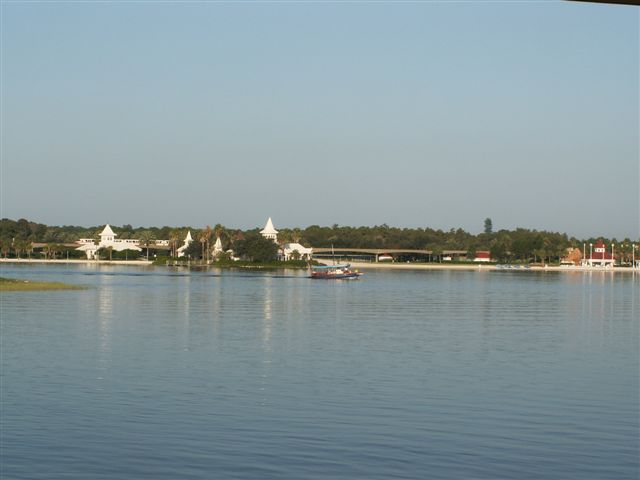 Above: The Launch "Seafarer" passes in front of Disney's wedding pavilion as monorail red glides by in the background taken from the General Joe Potter.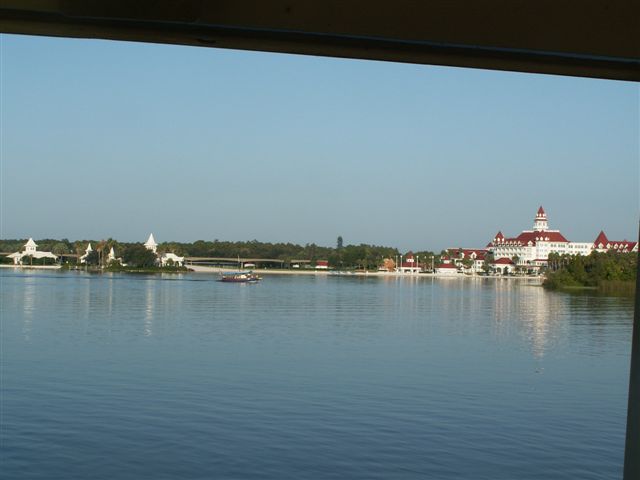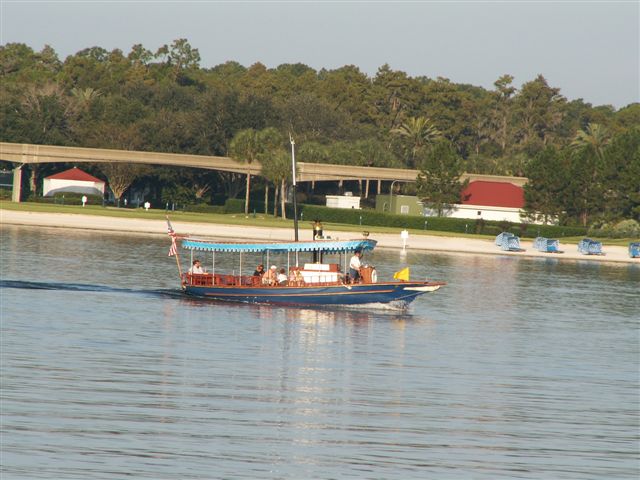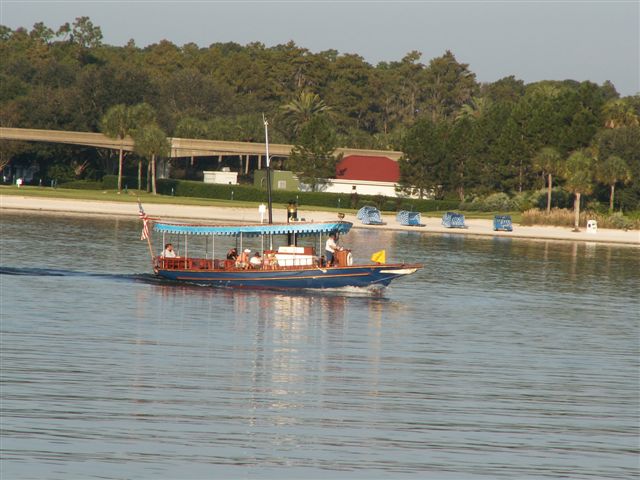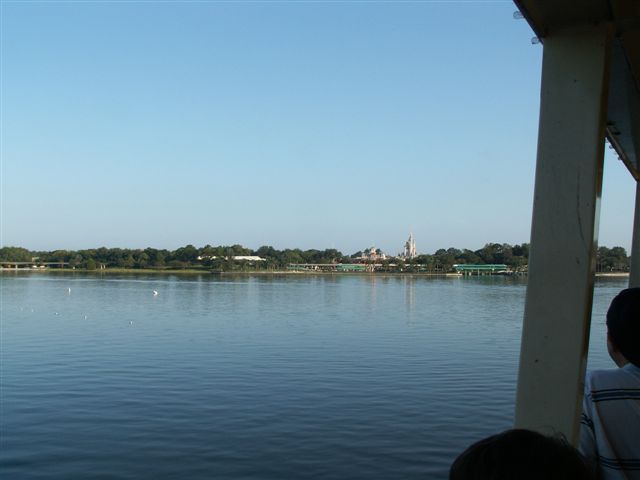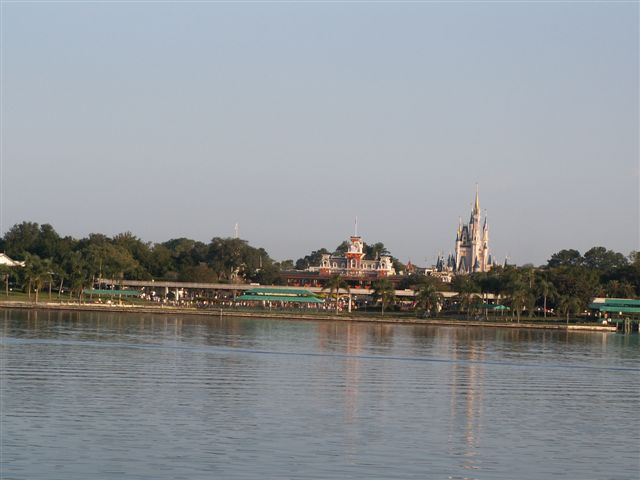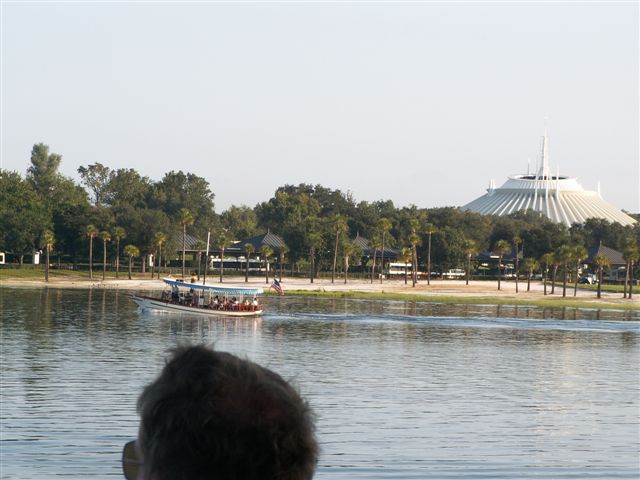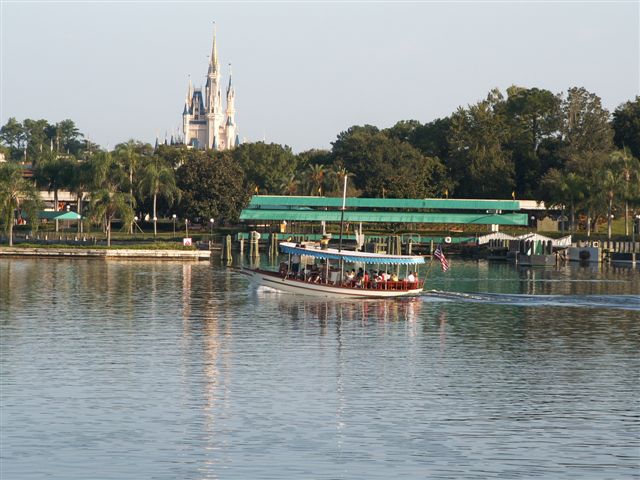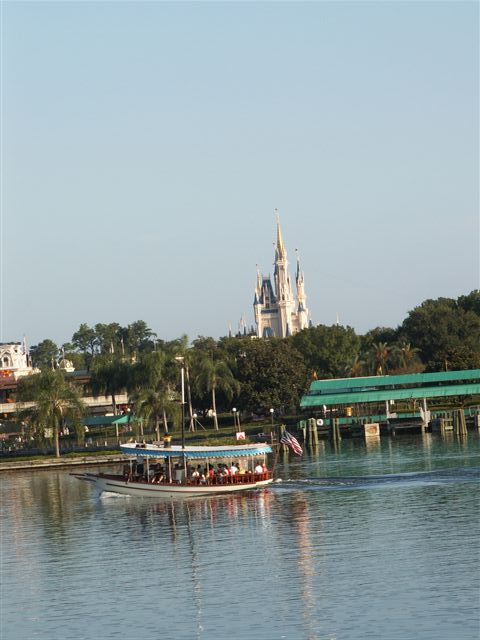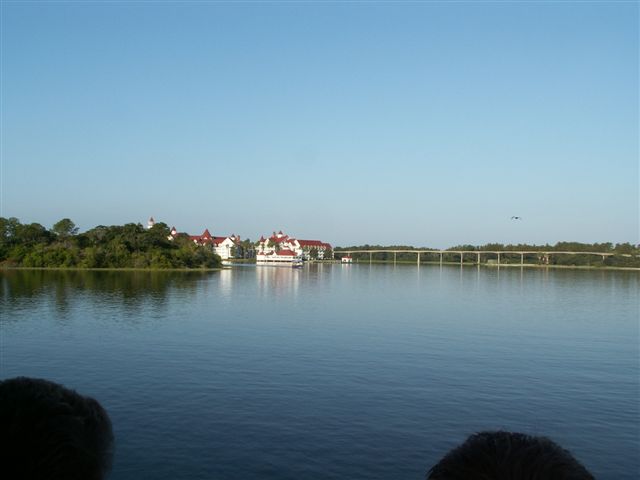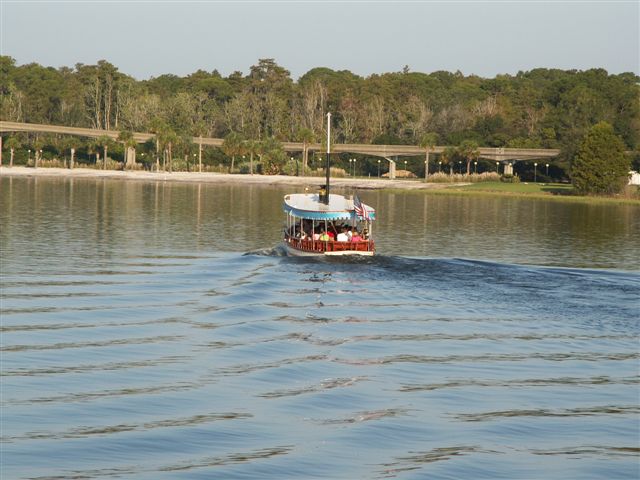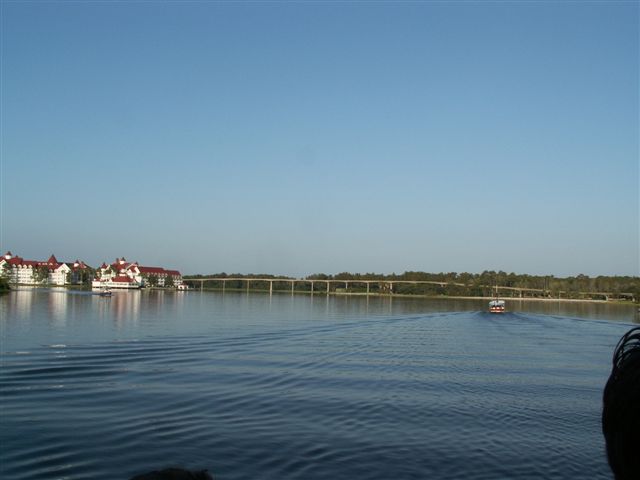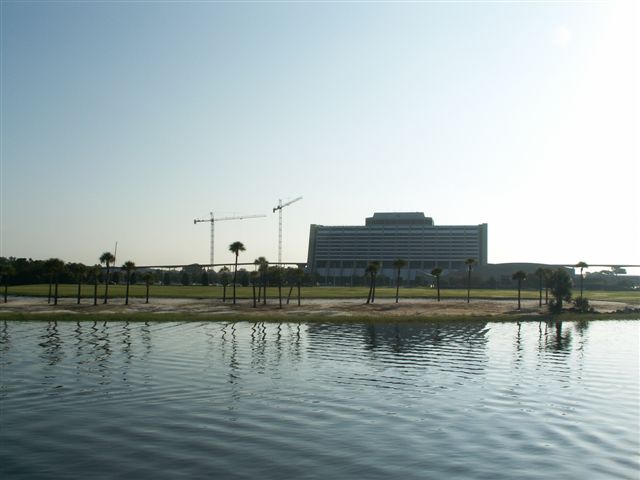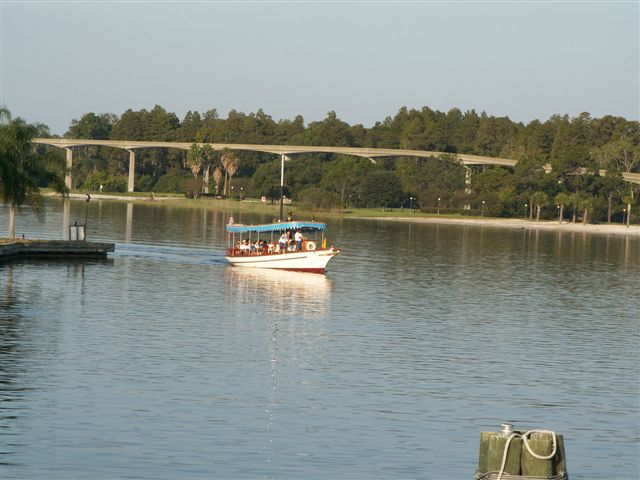 above: The motor Launch "navigator" (you can tell by the "N" on the green starboard side reflector.)
Above: As the motor Launch "navigator" (prepares to dock Monorail Red on the Resort loop climbs the grade rise above the access canal beside the Magic Kingdom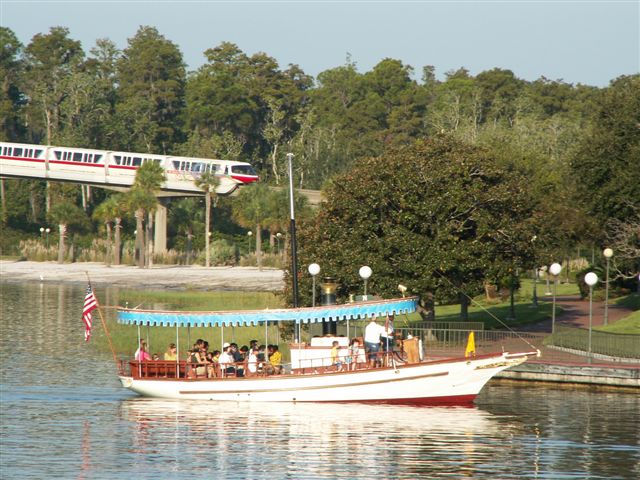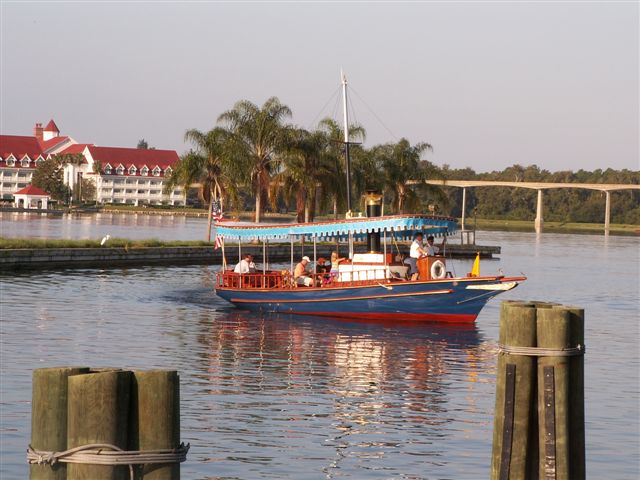 Above: The motor Launch "Seafarer" (you can tell by the "S" on the green starboard side reflector.)


Next Page

E-mail the webmaster Brian Martsolf martsolf@mindspring.com

Trip Reports Index Page

Big Brian's Disney Page - Main index

last updated 23-May-2008 08:19 AM