June 2007
Magic Wrapped up in Pixie Dust
After finishing up taking photos at the Grand Floridian I hopped on the monorail to the Magic Kingdom, I wanted to try to take a few photos of monorails at the Magic Kingdom platform but when we got there as I got off the monorail I could hear the opening ceremony and so after snapping these few photos, below (the first one was just a little too late to catch monorail red pulling out).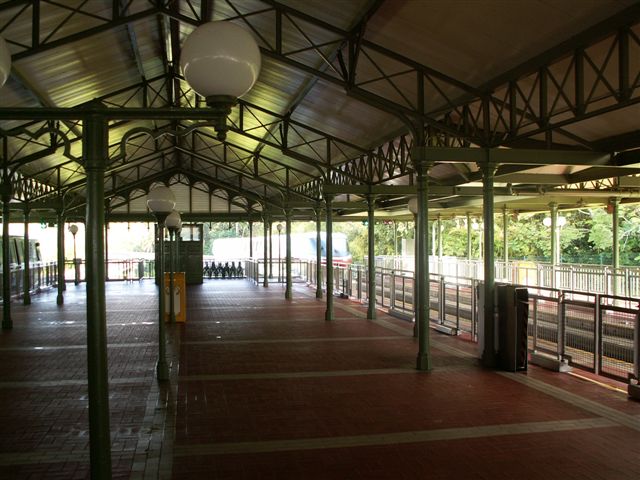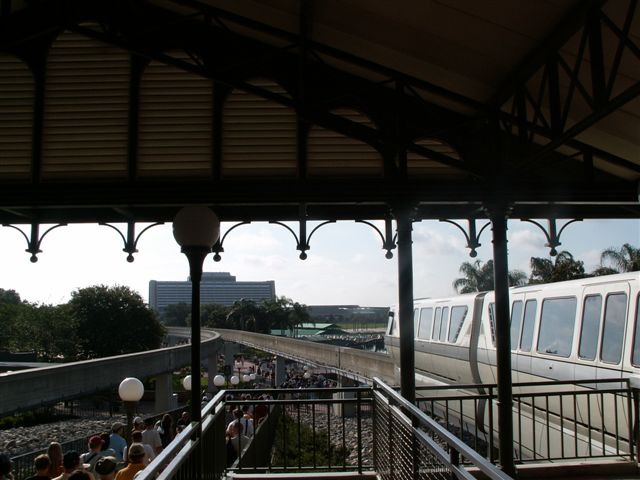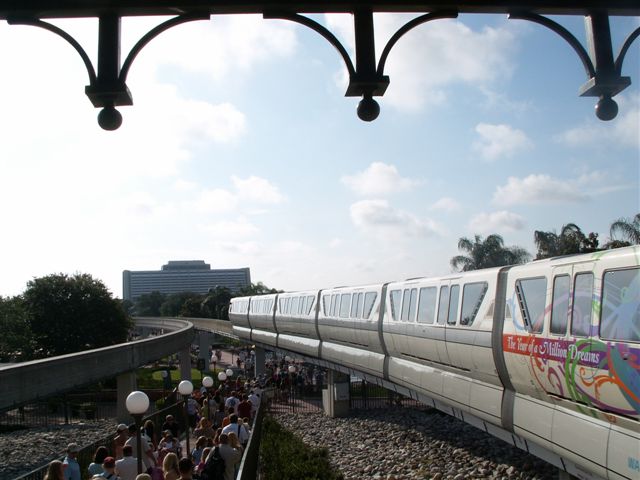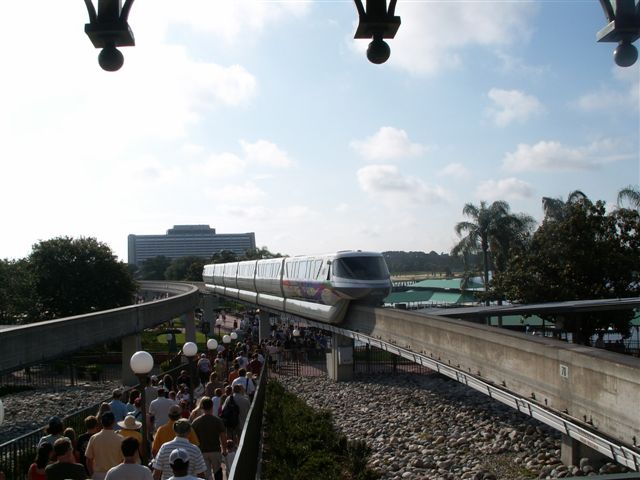 As I headed down the ramp I saw the cruiser Bon Voyage or "Bonnie" pulling in so I got a few nice "morning light" shots of her.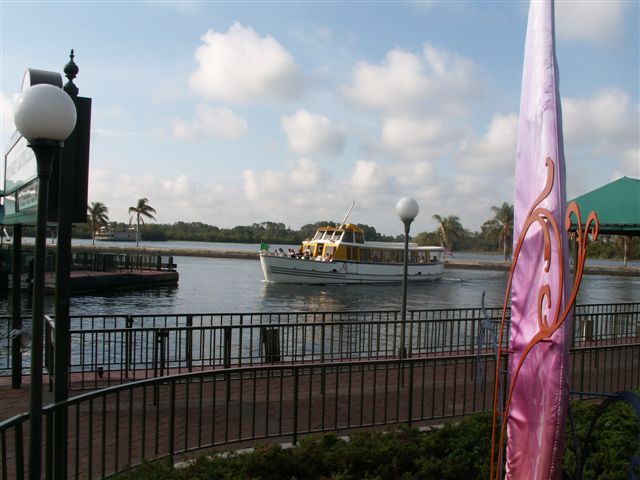 Even though there were folks crowded in at the turnstiles and in front of the train station the few moments I had lagged behind taking pictures seemed to have been enough to process all the folks from our monorail through security so I got through there with no wait, and in fact only had a very short line at the turnstiles getting into the park before the opening ceremony actually had been completed. I listened to a lot of podcasts so hearing this opening ceremony could not help but remind me of the Character Breakfast podcast, as this music is used at the opening of their shows, additionally I thought that the voice of the Mayor of Main Street (who also participated in the ceremony) sounded a lot like Tony from the Above The Firehouse podcast, and I mentioned both of these things as I recorded, later I thought back and I think perhaps I remember hearing similar reactions to this show on someone else's podcast, but I don't remember which show right at this moment.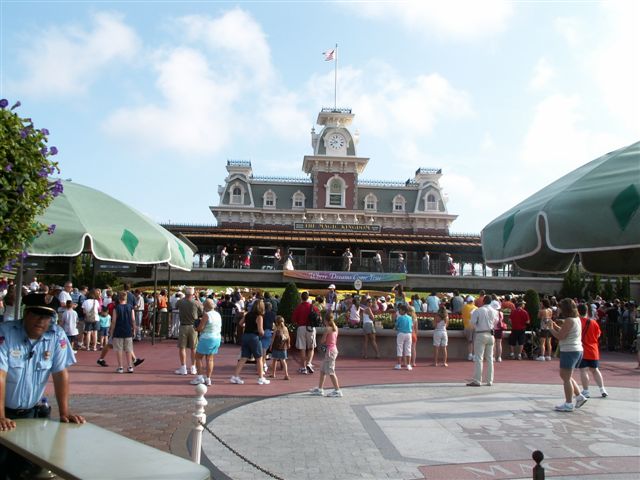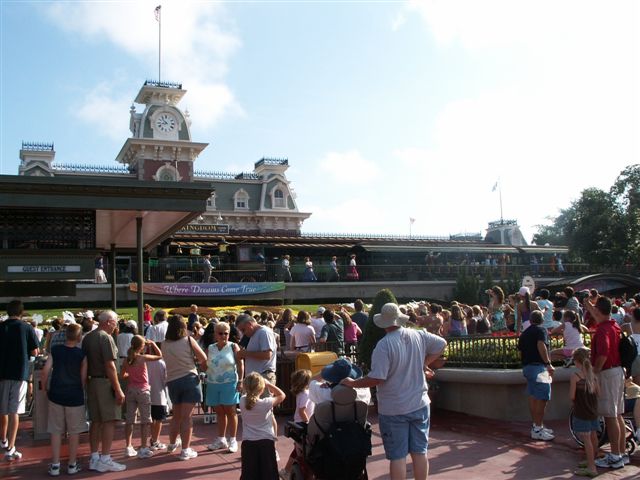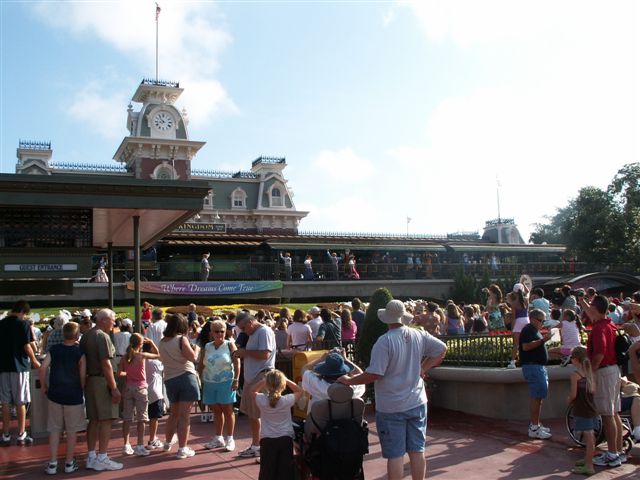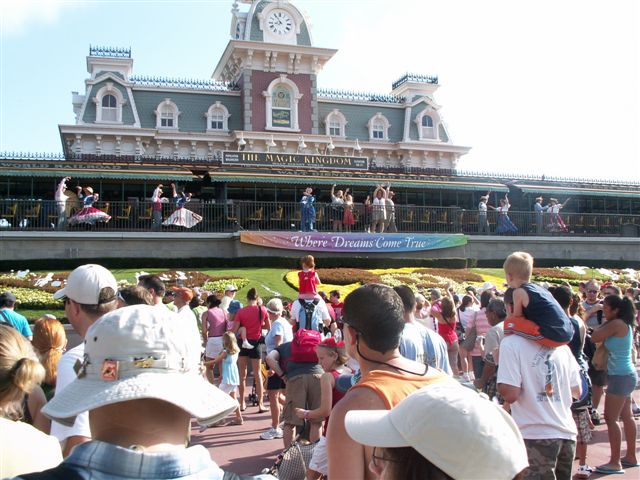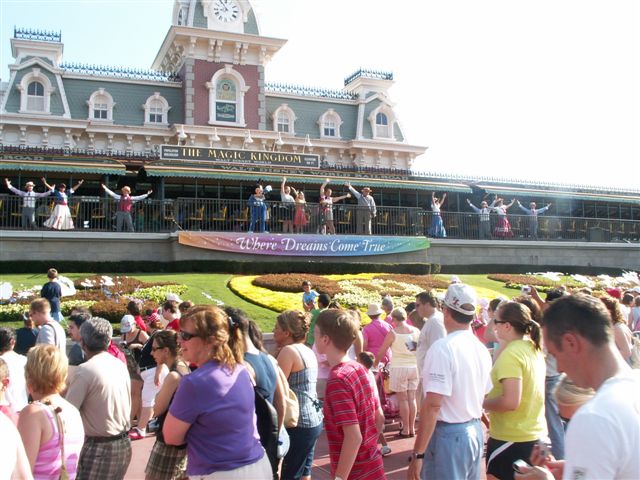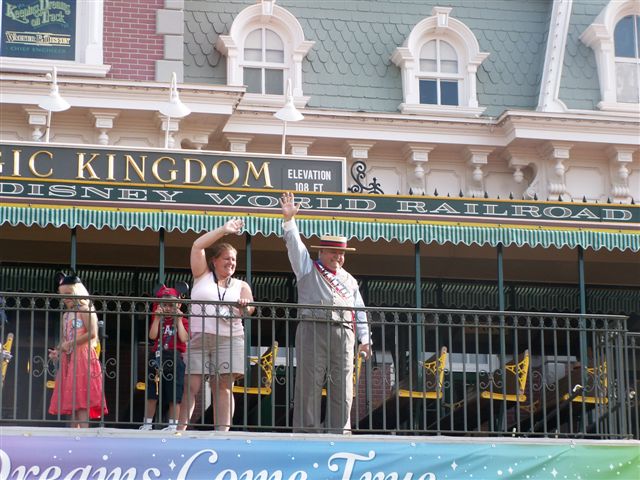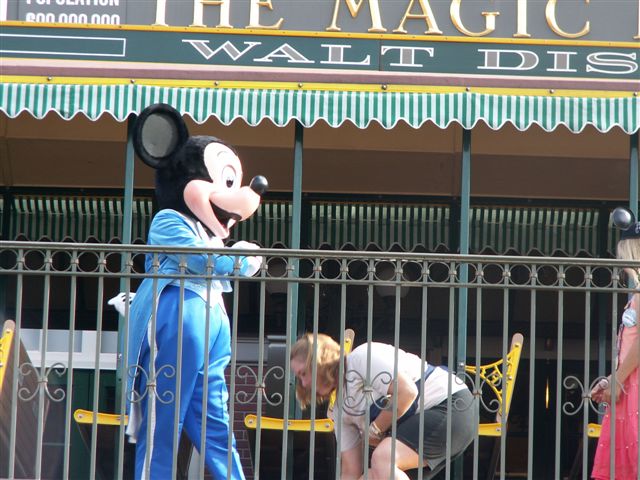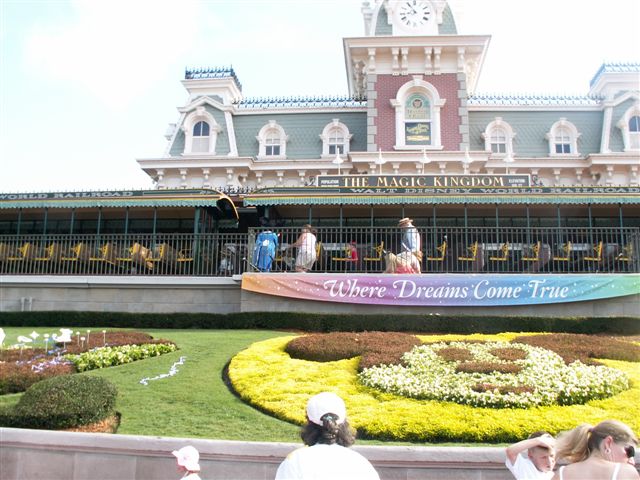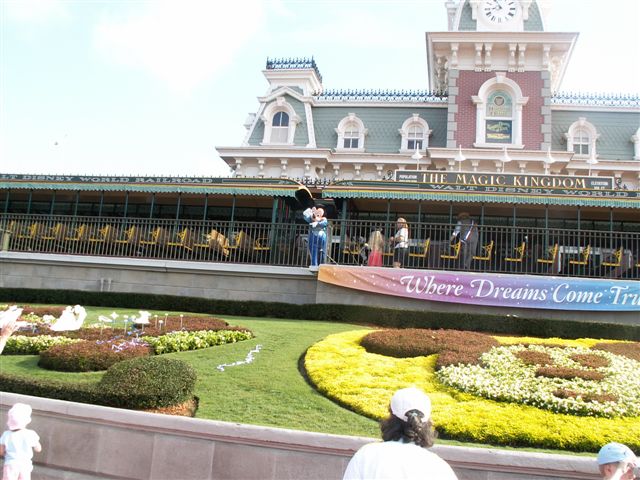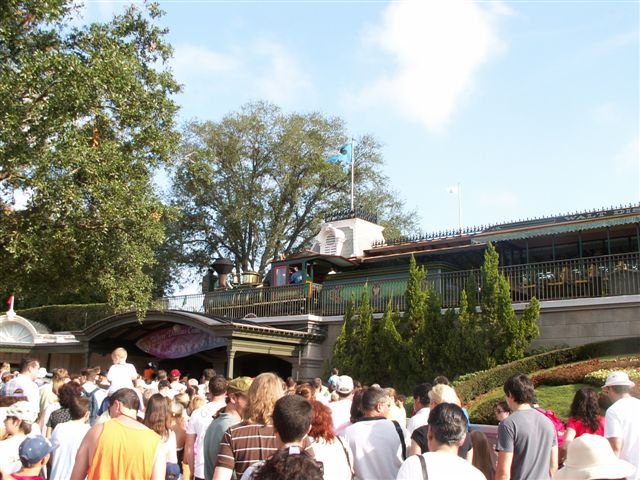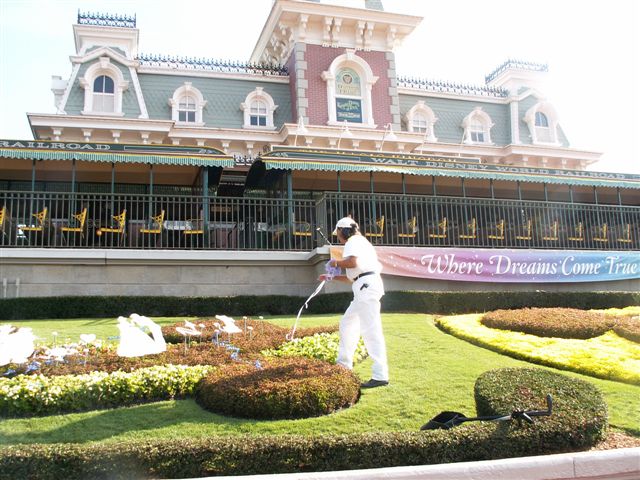 Above: It's a dirty job but somebody has to do it (cleaning up streamers launched during the ceremony).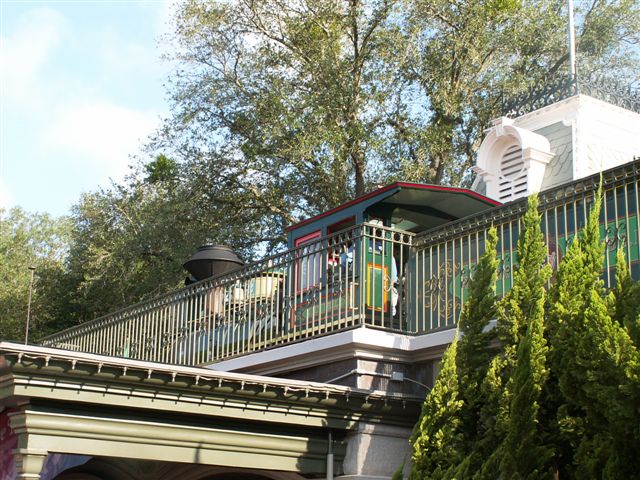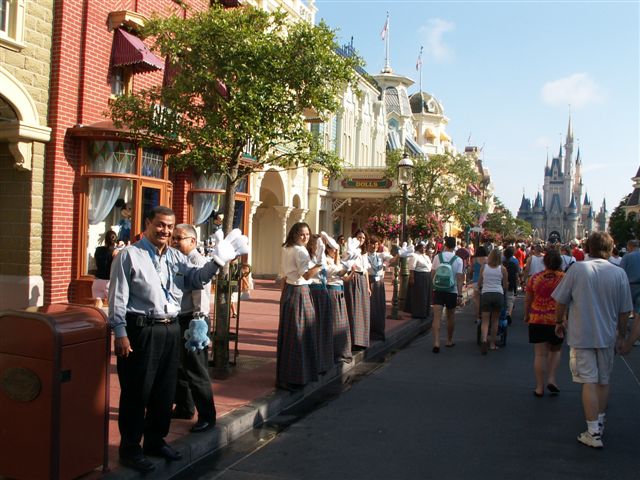 I stopped at the train station and asked when the first train would be pulling in, the cast member there said it would be about 15 after so I decided to walk to my first attraction of the day, there were no live performances scheduled quite this early so it only made sense to hit one of my favorites. As I headed up Main Street many cast members were lined up along the sidewalk waving their "Mickey gloved" hands when I got to the former location of West Center Street however, the cast member there (Gail) had a slightly different type of glove on (below). I also heard the train pulling into the station behind me oh well it was probably only five after but I decided to continue on foot.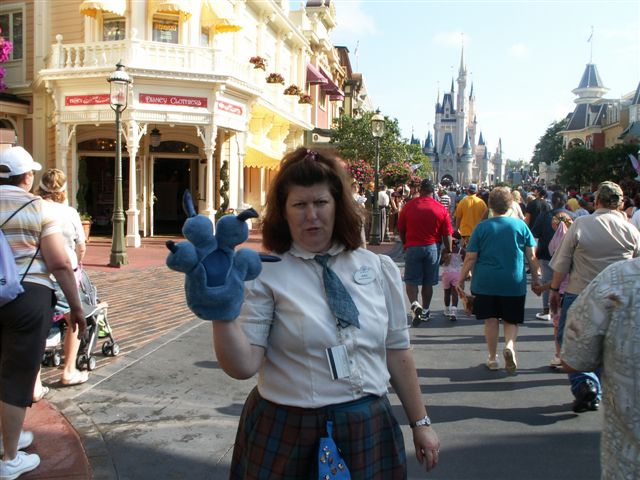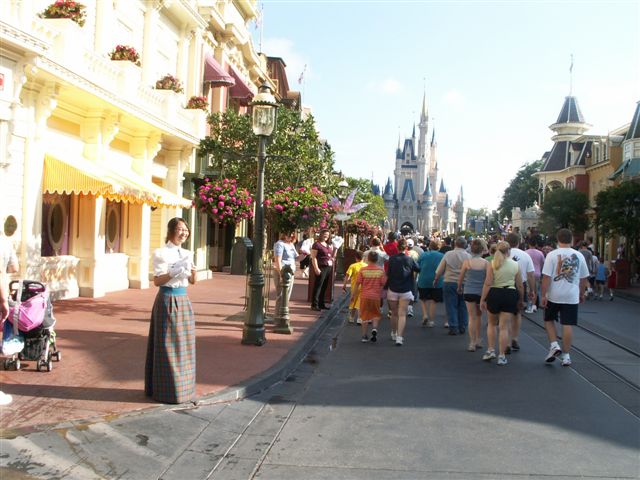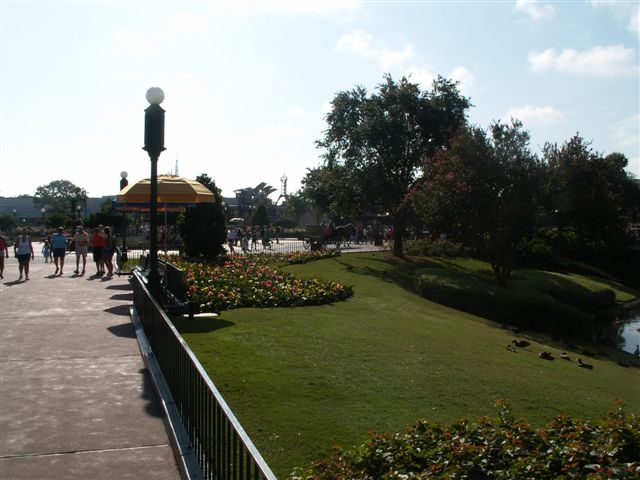 Above and Below: I think this view of the Crystal palace is a bit reminiscent of a postcard view of the restaurant (at least that is what I was aiming for).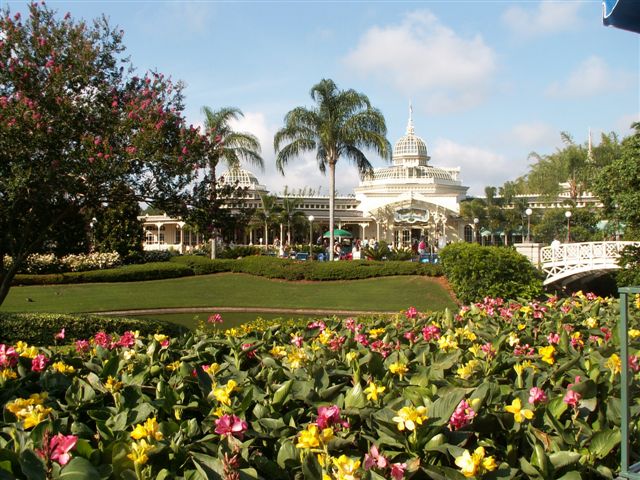 As I was listening to the Main Street music and walking along towards the Adventureland entrance I heard a little boy ask his father "where is the music coming from" So I looked myself and as I was in their view I pointed and said "there it is" and then I took this picture (below).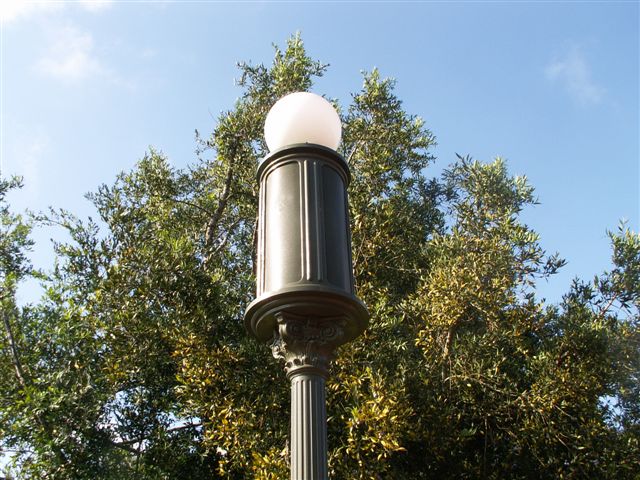 Next Page

E-mail the webmaster Brian Martsolf martsolf@mindspring.com

Trip Reports Index Page

Big Brian's Disney Page - Main index

last updated 04-Aug-2007 09:13 AM