September 1998
Last hurrah of my first Annual Pass
I hadn't ever ridden the Rocket Jets at the Magic Kingdom before this trip, mostly because it often seemed to not be worth the wait compared to other things available to do and see, so first thing in the morning on the second day I decided to "give it a whirl" I experimented a little with my camera to see about getting photos on the ride, and when I got off the attraction got the name of the family I took the photo of (3rd photo down) to send them a print of the photo (they were from England).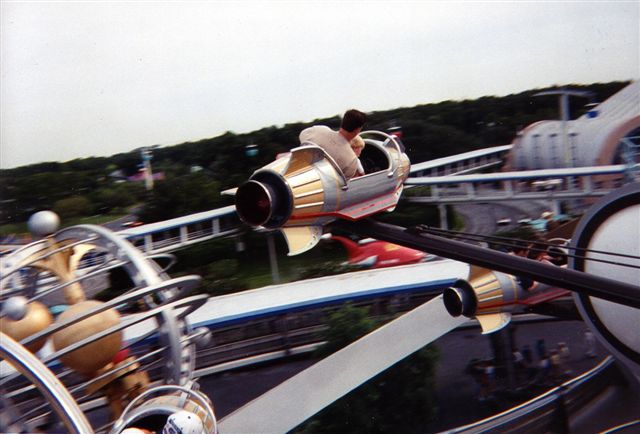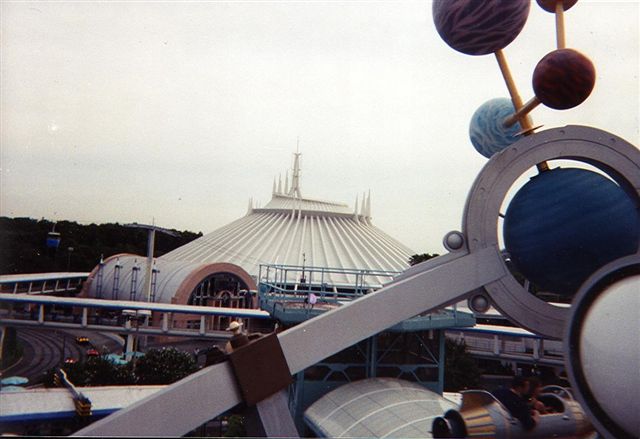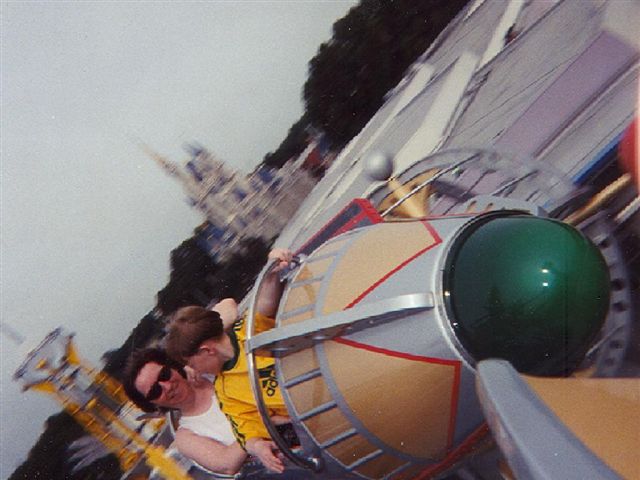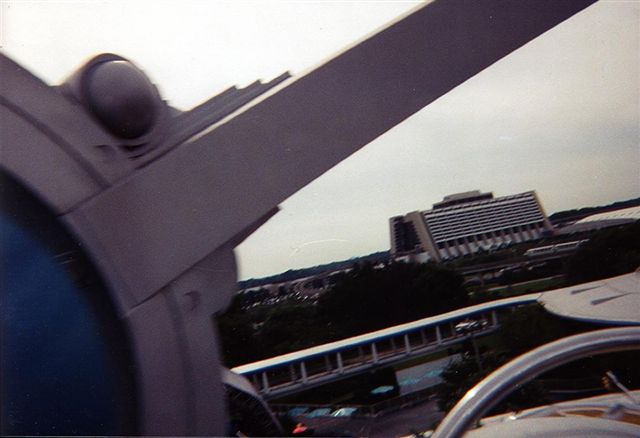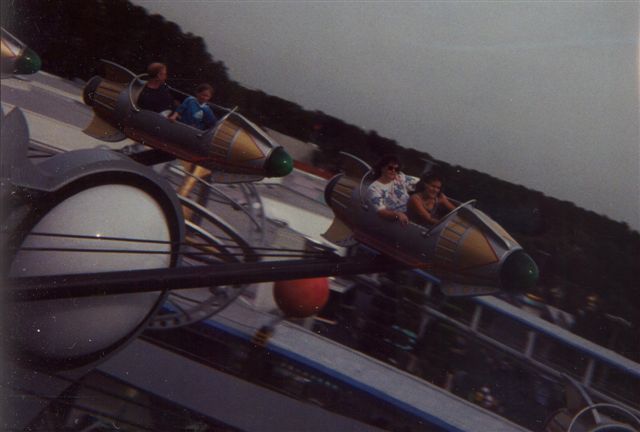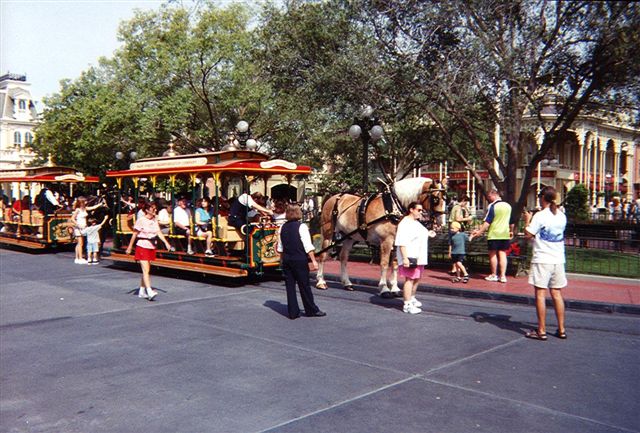 I'm not sure exactly why they were running two Horse Drawn trolley running in tandem, I assume it may have been for training (or should that be "train"-ing), but even then I'm not sure if it's Cast Member training, or training for the horse. After the Trolley ride back from the castle I hung out and waited for the Walt Disney World marching band, little did I know at the time that this would be the only time I caught a full set of the full version of that band in performance, so I'm really glad that I got the pictures that I did that morning!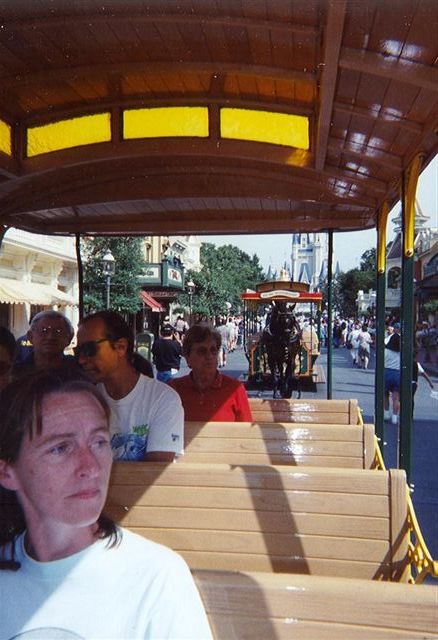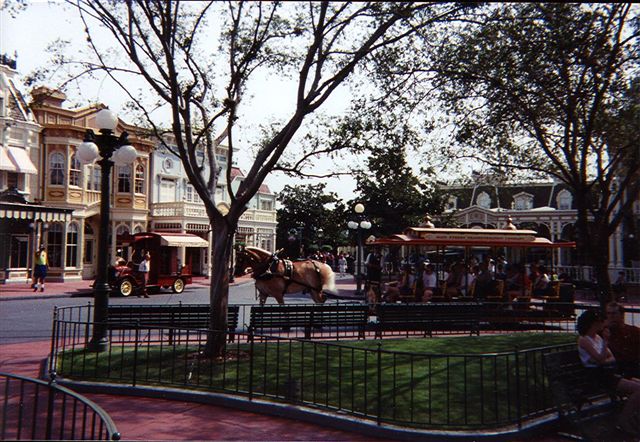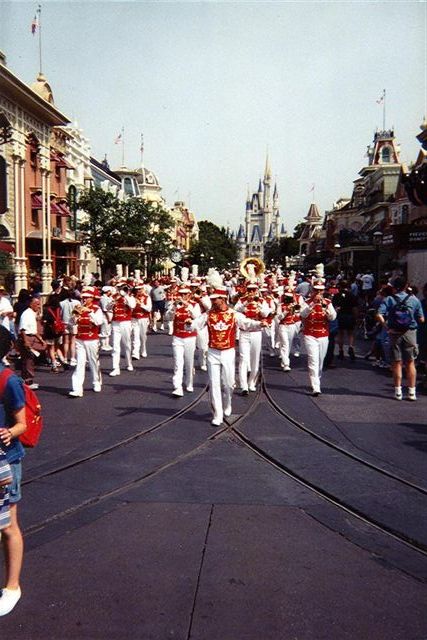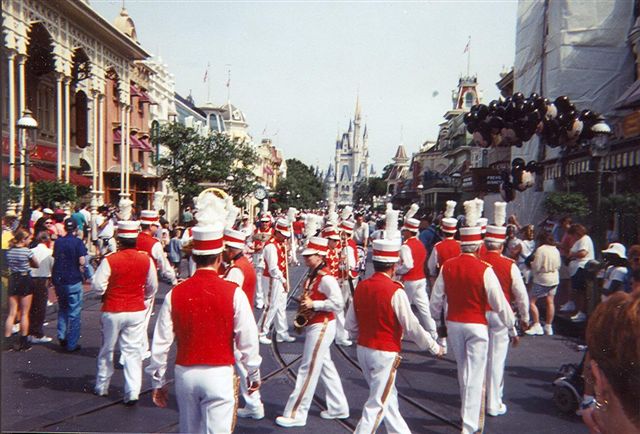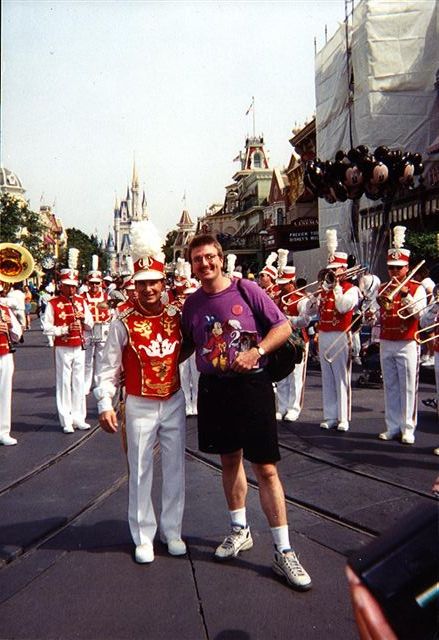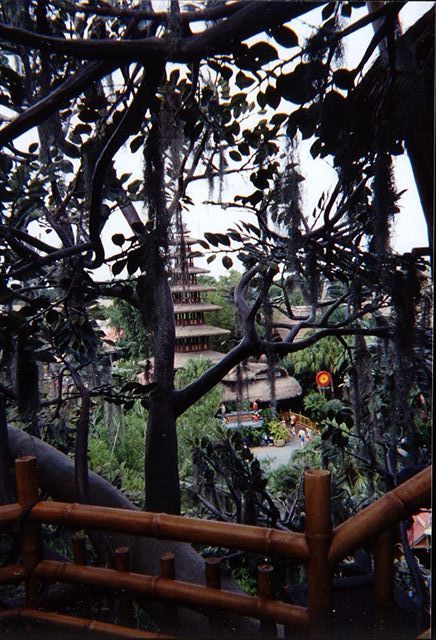 Above: A room with a view (from the Swiss Family Tree House.
Below: Baloo was all alone and I just couldn't BEAR to see him there all lonely so I got this picture taken (thanks for BEAR-ing with me through that pun)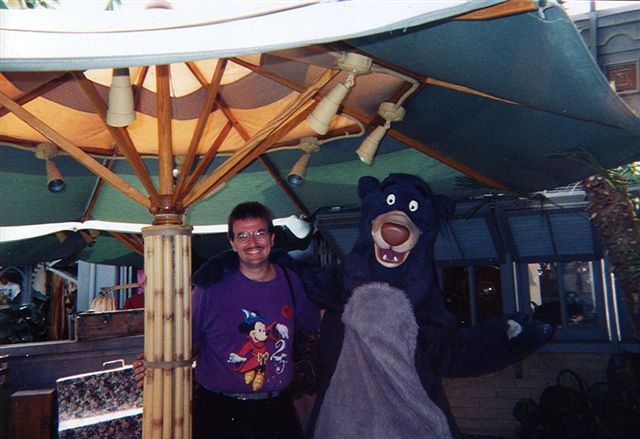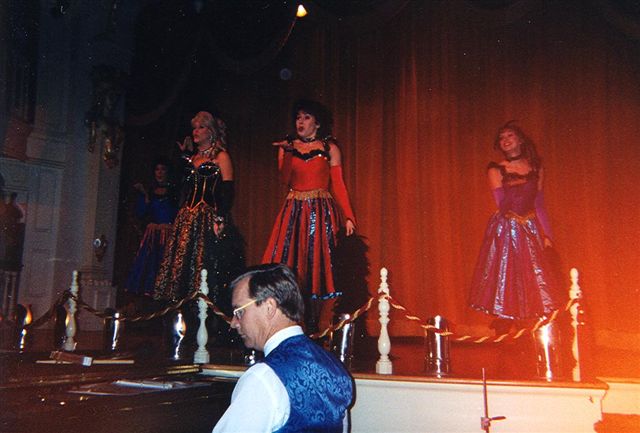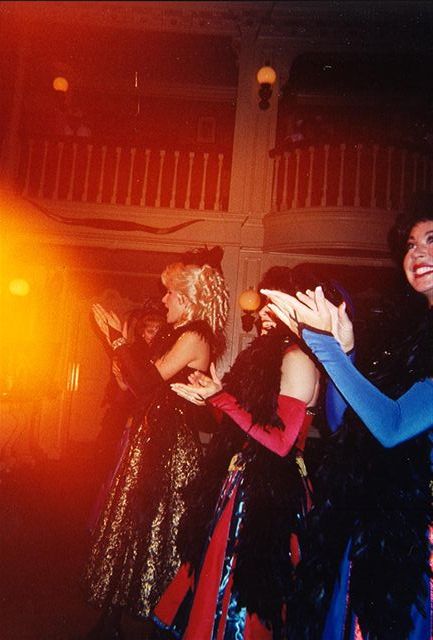 The Diamond Horseshoe Review became one of my favorite WDW attractions the last few years it was open, I'm sad that it closed, but happy that I got to catch it and get some photos of it in it's last few years of operation.
Below: Just one more reason I don't particularly miss the "film camera" era.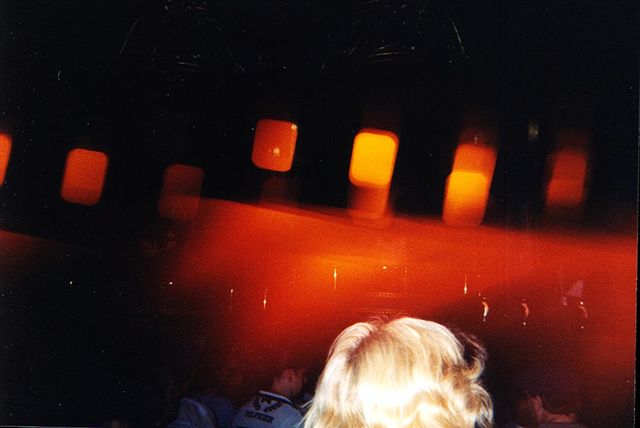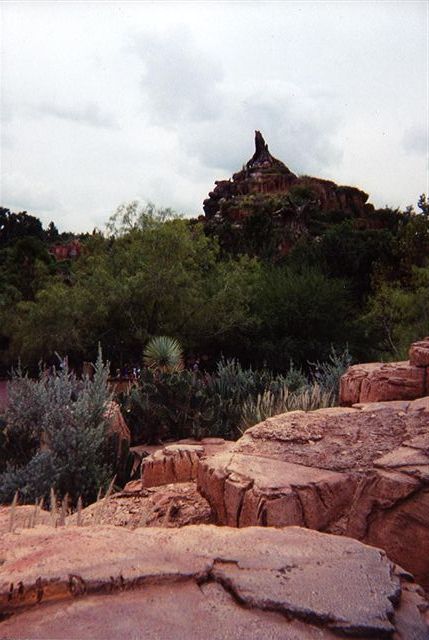 Above: Splash Mountain viewed from the entry to Big Thunder.
Below: Big Thunder as seen from the top of one of the lift hills.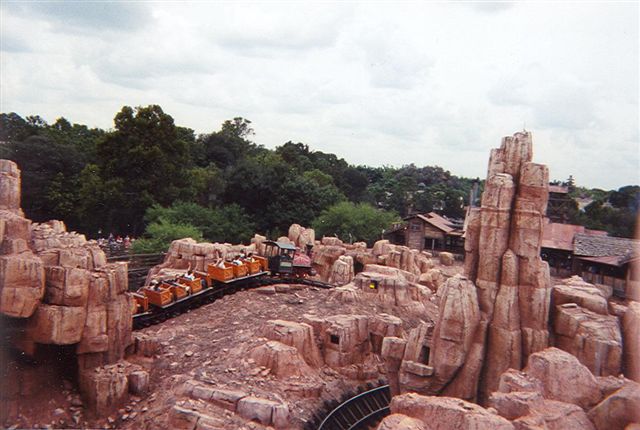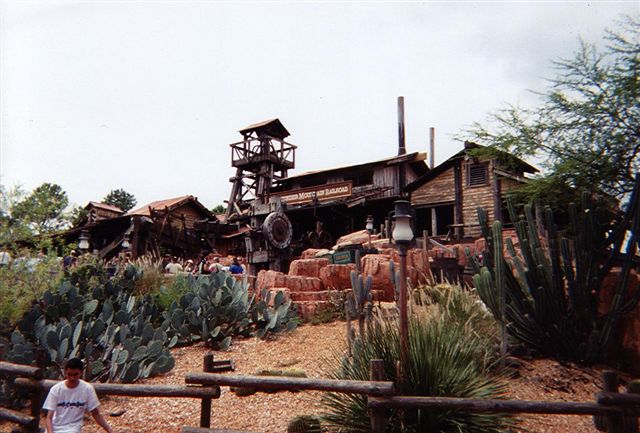 Since these photos were taken in the pre-digital era I wonder if the abrubt end for photos this day means that I simply ran out of film, it may or I may have been tired, I'm not sure.



Continued on next page... "premiere" of a new day.

E-mail the webmaster Brian Martsolf martsolf@mindspring.com

Trip Reports Index Page

Big Brian's Disney Page - Main index

last updated 19-Oct-2007 08:29 PM